FTX Bankruptcy Write Downs And Venture Capital Funding Data – What We Know So Far
Disclosure: Crypto is a high-risk asset class. This article is provided for informational purposes and does not constitute investment advice. By using this website, you agree to our terms and conditions. We may utilise affiliate links within our content, and receive commission.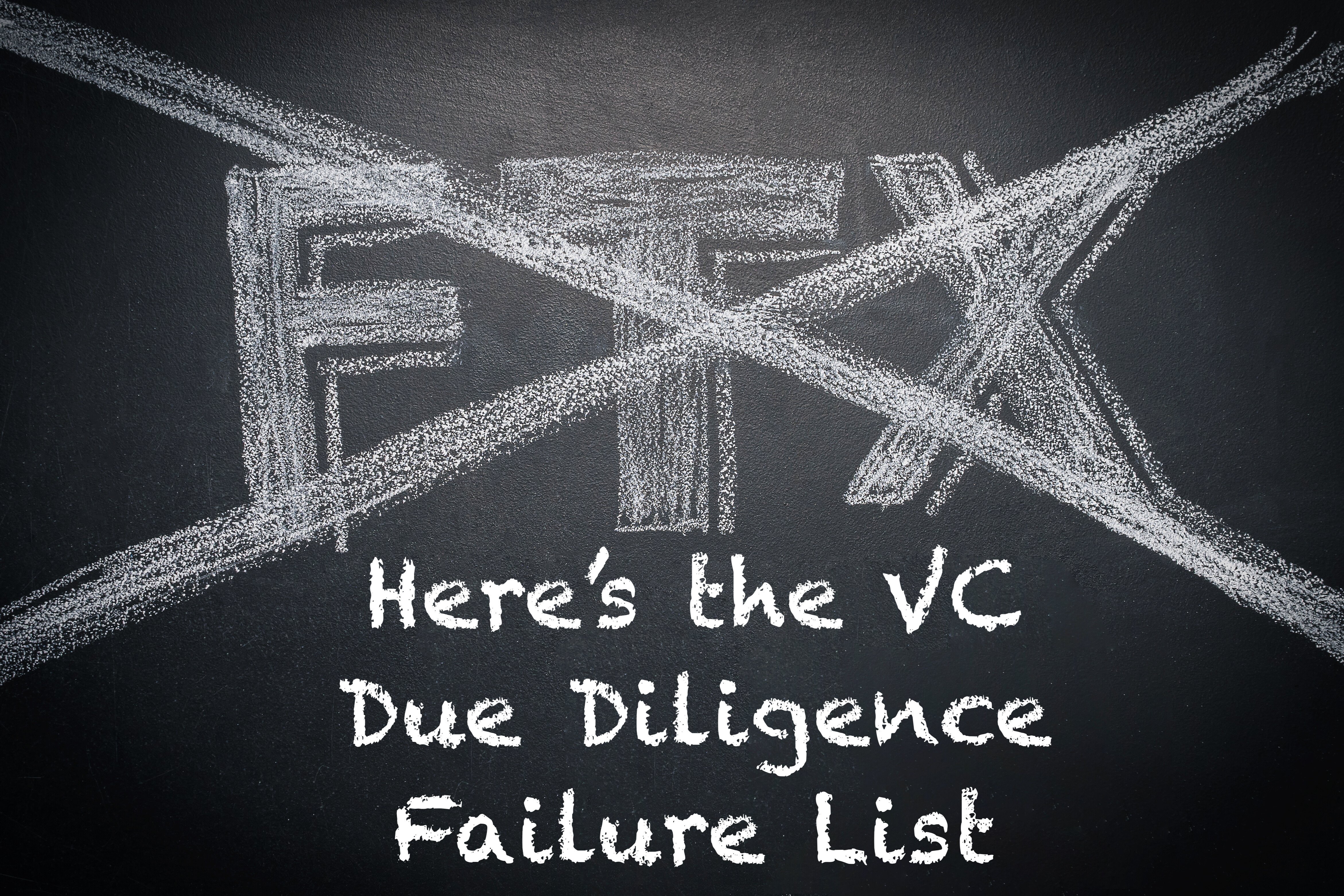 This time last year, venture capital (VC) firms couldn't get enough of FTX and Sam Bankman-Fried (SBF) – but since the November collapse of the crypto empire all that has changed.
As the full horror story of the corporate governance vacuum that was FTX and Alameda Research is revealed, many are asking how VCs could fail so spectacularly in their duty of care to their investors.
In SBF's parallel universe, he is working to make FTX depositors whole again, but after his appearance at the New York Times Deal Book event earlier this week, former customers will be wanting to know how what looks like fraud was allowed to play out in plain sight – or at least with the facilitating investments of VCs.
What due diligence did firms do before ploughing hundreds of millions into SBF's companies? Not a lot by the look of it.
Why, for example, did so few of them stop to ask why there was no accounts department in a business that grew to a valuation of $35 billion?
Why did none of them seem to be aware that the offshore business was run from what a party house mansion in the Bahamas, where the conflicts of interest at the heart of the group took on physical manifestation in the form of the close personal relationships among the top team.

From here on, things are going to be changing in the crypto industry.
In our recent interview with Gavin Micheal, CEO of Bakkt we got some insight on what a well-run and regulated crypto company should look like:
We treat our customers' funds as their funds. There's no lending or leveraging or any of that.

We don't do things like taking care of business investment through trust funds. We have legal walls between our different activities – it's that level of transparency that is going to be central for the industry as a whole in how we move forward.

We set up our company with the guiding principles of compliance measures, controls, and rigorous risk management firmly in place. We want to make sure that we see that end to end regulatory clarity coming forward.
We have found 36 institutional investors in FTX
| | | | |
| --- | --- | --- | --- |
| 500 Startups | Greylock Partners | One Block Capital | Steadview Capital |
| Alan Howard | ICONIQ Growth | Ontario Teachers' Pension Plan | Temasek International |
| BlackRock | Insight Partners | Paradigm | Thomas Bravo |
| Bond Capital | Institutional Venture Partners | Paul Tudor Jones | Tiger Global Management |
| Circle | Kenetic | Race Capital | Tribe Capital |
| Coinbase Ventures | Kevin Han | Ribbit Capital | VanEck |
| Consensus Lab | Lemniscap | Sea Capital | |
| FBG Capital | Lightspeed Venture Partners | Sequoia Capital | |
| Galois Capital | Multicoin Capital | Sino Capital | |
| Greenoaks Capital | NEA | Softbank | |
Source Messari and Bloomberg. See the full data tables further down this story.
How was the commingling of FTX client funds with Alameda Research trading positions allowed to develop, apparently unhindered by even a half-hearted attempt to question company processes and controls?

Was this all an appalling case of 'founder worship' that was totally out of control and therefore blinded VCs to some obvious lines of enquiry – such as how is this business growing so incredibly quickly?
For sure, regulators have a lot to answer for too. If there were a way to set up a regulated crypto derivatives business in the US, then FTX wouldn't have been in the Bahamas.

Hardly anyone in VC land seems to have been asking any of these questions or worrying about how things might unfold if the perennially volatile crypto market entered one of its many periods of extended drawdowns?
Not all VCs were fooled by FTX and SBF
Not all VCs were fooled by FTX though. Dragonfly Capital general partner Tom Schmidt speaking to Techcrunch, suggests that FTX could mark the end of an era of slovenly due diligence, and that is surely to be welcomed:

Schmidt believes that the past few years represented an "anomaly" in diligence and the traditional venture process. He recalls meetings with crossover funds backing a company, in some cases deploying 20x more capital than him, where the investor clearly did not have a fundamental understanding of what the company was doing.

….

"The thing about FTX and Alameda is that it was so unbelievable when you heard it," he said. "We were never fans. This was supposed to be blue chip and have blue chip investors backing them but the numbers never made sense. If you looked at how much they were making and how much they were spending on stadium sponsorships and donations, nothing really made sense."
Below are the VC firms in the FTX wall of shame
Click on the three dots 'more' button on the right when you hover over the infographic below to see full screen view:
We have looked at who is who in the world of VC investors in FTX, as you can see in the tables below. If their due diligence was so shoddy with FTX, what is it like with their other investments?
At the top of the pile of VC admirers is/was Sequoia Capital. Indeed such were the depths of its admiration that it published a blog post as recently as September this year singing the praises of SBF.
No accolade was too great. The Sequoia writer begins his homage by likening the genesis of of SBF's Alameda Research to the creation story folklore associated with Apple and Google.
How SBF made his first $billion
SBF's trading prowess, presumably dating in his time at Wall Street proprietary trading firm Jane Street Capital is also referenced.
SBF is thought to have made his first billion by arbitraging the stubborn delta premium on the bitcoin price in Asia and the western markets back in 2017.
But that was then. Currently Sequoia and a roll-call of the great and the good of the VC world are nursing their wounds.
Most firms have not publicly disclosed write-offs but those that have – or where their letters to their LPs [limited partners] and other investors have been leaked – probably provide a good indication of the extent of the capital destruction.
On the 10 November Sequoia wrote down the entire value of its $214 million investment in FTX entities.
The following day Softbank disclosed a $100 million write-off.
Singapore's Temasek has revealed the largest write down of them all so far – a loss of $275 million.
Multicoin Capital and the Ontario Teachers' Pension Plan have written down $100 million and $95 million respectively and Sino Capital relatively modest $5 million by comparison.
Here's a crypto prospect that has received VC funding and could 10x
If you are looking to repair your crypto portfolio then you might want to take a look at some up and coming coins, currently in presale but finishing soon.

Dash 2 Trade, which has received VC seed funding to the tune of $200,000, is a trading intelligence platform that will be launching a beta of its presale dashboard very soon, even before the presale ends.
It has already raised around $7.7 million from eager investors, likely encouraged by its focus on due diligence and bringing pro tools to the retail space.
In the light of the FTX collapse the market is crying out for analytics and signals to help traders to navigate cryptos sometimes treacherous waters.
This platform, with its auto-trading API, social sentiment metrics, social trading, tech indicators, backtesting and much more besides, could be the Bloomberg Terminal that retail traders have been waiting for, but without the eye-watering price tag – but do your due diligence before you consider investing.

Buy Dash 2 Trade in presale
---