Exclusive: Gibraltar Minister on Regulation News and Brexit Impact
Gibraltar, a British overseas territory and headland, on Spain's south coast, estimates to have new legislation ready within the month in order to begin regulate issuance of tokens in Gibraltar, Albert Isola, minister of financial services and gaming, said in an interview with Cryptonews.com.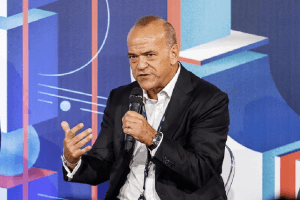 "It has many risks, but it's a very good way to raise capital for startup businesses," the minister said.
According to him, this kind of a regulation will increase investors' confidence that things are being done properly.
"We believe that businesses, which have a proper corporate governance, security measures, capital, business plans in place in the way they should have will have a much greater chance to success," Isola said.
Gibraltar has already received 38 applications from companies willing to operate in this headland while the minister estimates that another 35-38 companies are in the process of preparing to file applications for their licence.
Isola lists such crypto trading platforms as eToro, Huobi, and Coinfloor among those interested in expanding to Gibraltar.
"We're looking for companies that are serious about regulation, all companies that come to Gibraltar ar the ones that want to be regulated," the minister said.
Speaking about Brexit, he said that "We don't believe Brexit will have an impact on the blockchain and on what we do. Our legislation is stricter than the EU will come up with."
____
Watch the whole interview and hear the minister's answers in more detail, including what he thinks about changes in the ICO (initial coin offering) landscape, downturn in the crypto market, risks in attracting crypto investments, competition with other markets. Also, he shares his personal experience with cryptocurrencies.
---