Check out These 7 Crypto-Friendly Alternatives to Your Local Bank
Bitcoin (BTC) and altcoin advocates claim that the real beauty of cryptocurrencies is their ability to allow ordinary folk to do away with bank-centered finance.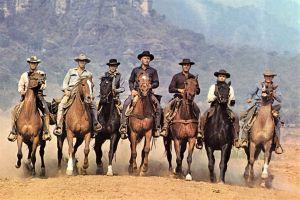 Perhaps that is why many banks have maintained a very conservative stance on everything crypto-related – and why they often (and so vocally) tend to lead calls for regulation.
However, even hardened cryptocurrency adherents still need to make use of banks sometimes.
Fortunately, as crypto-curiosity intensifies, so too does the amount of crypto-friendly banking alternatives.
Rise of the crypto-friendly banks
While crypto-friendly banking alternatives are on the rise, it is important to remember that almost all of these remain firmly rooted in the global financial system. As such, most if not all of them are subject to government regulations.
That means that, like banks, they are legally entitled to freeze customer funds and suspend –or even close – accounts in a range of scenarios.
Compliance-related issues are becoming increasingly hard for banks to meet, with anti-money laundering regulations tightening everywhere.
If you are a crypto holder, there is still no better alternative than storing your tokens in a safe Bitcoin or altcoin wallet that only you hold the private key to.
That said, the list of crypto-friendly alternatives to the high street bank increases by the day.
Here are a few of the most prominent to have emerged so far:
Bitwala
Bitwala is one of the oldest so-called crypto banks around.
The Berlin-based startup was one of the first in Europe to offer a Bitcoin prepaid card – and also one of the first to let users make Bitcoin-to-bank account transactions in euros. After the crypto boom of 2017 and the subsequent regulatory backlash, however, the startup underwent something of a facelift, and has since become a regulated financial institution.
Today, Bitwala provides German bank (solarisBank) accounts with debit cards plus an integrated crypto trading service.
Cashaa
London-based Cashaa started out as a Bitcoin remittance company in 2016 but has since moved on to become a fully-fledged crypto bank, offering bank accounts for businesses. Personal bank accounts for individual users are also in the pipelines.
Cashaa offers a crypto payment gateway that lets users who take crypto payments receive fiat remittances directly into their bank accounts. A crypto debit card is in the works.
While individuals who are looking for a crypto-friendly bank account will likely have to wait until the second half of 2020, Cashaa is building up a portfolio of offerings that could well entice customers away from their high street banks.
Fidor Bank
Germany-based digital banking services provider Fidor Bank offers an EU bank account and the ability to buy BTC directly using its online banking platform – a feature that has been in place since 2015.
The bank, which is now over 10 years old, says that it continues to support cryptocurrencies as it believes that tokens will play an important role in the financial system of the future.
Mistertango
Mistertango is another mobile banking startup that welcomes crypto users.
The Lithuanian company provides bank accounts for both cryptocurrency-related companies and individuals who require traditional financial services.
Anyone in Europe can sign up for an account, which comes with an IBAN, a debit card and the ability to make free money transfers via SEPA and SWIFT.
But, most importantly for crypto users, the company is publicly open to cryptocurrencies, meaning customers can make fuss-free transfers to and from their exchanges.
Piixpay
Estonia-based Piixpay offers services with a slight twist: The company does not offer a bank account per se. Instead, it enables customers to pay their bills using cryptocurrencies using a crypto-to-IBAN payment platform.
Using Piixpay, you can pay bills and invoices using five major cryptocurrencies – sending tokens that automatically get converted into euros.
Additionally, you can easily convert crypto holdings into fiat using the platform's instafill feature - which automatically transfers funds sent to linked cryptocurrency addresses to assigned bank accounts.
Simple
Simple has won a reputation for being one of the most crypto-friendly banking services providers in the United States. Its user-friendly mobile banking app is not only Federal Deposit Insurance Corporation-insured, but also provides an array of services to its clients, including a budgeting tool and a savings account.
Simple also appears to allow its customers to make cryptocurrency purchases using its accounts, and allows clients to send funds to and from crypto exchanges.
Wirex
The London-based Wirex was one of the first startups to provide a Bitcoin debit card – back in the days before crypto was cool! Today, Wirex is a full-service crypto bank that enables users to store digital and fiat currencies on one mobile banking app-based platform.
Additionally, Wirex users can convert tokens with the app, earn cashback in cryptocurrencies and make payments using the Wirex Visa card.
___
Learn more: 'Bitcoin Fixes This': Société Générale Closes Accounts of Its Critic
---