Blockchain Adds a Flavor Of Fairness To Your Cup of Coffee
Paying the right farmers fairly is a problem. Companies are already using distributed ledger technology to solve this issue.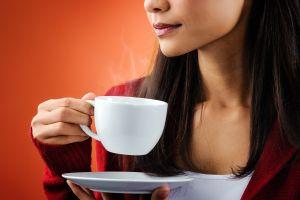 While coffee travels the world, beans from different farms are often mixed together. Therefore, knowing where coffee originated and paying the right farmers fairly is a problem. Especially, when coffee growers typically receive between 1 and 3 percent of the price of a cup sold in Europe or North America, while the global coffee industry is estimated to be worth over USD 100 billion.
But, a promising solution is already here. Enter blockchain: companies are using distributed ledger technology to track coffee and reward farmers more appropriately. Also, by proving their beans come from environmentally sustainable farms and/or those with fair trade practices, they can charge consumers more for peace of mind.
CoffeeCoin Founder James Allen says, "Using blockchain technology to create a more direct-source supply chain creates a higher perceived value for the end consumer — the coffee drinker."
Let's look at a few projects that already have working solutions.
Onda Origins and Yave
Onda Origins coffee company out of Seattle works with blockchain-based coffee trading platform Yave. Brothers Scott and Paul Tupper launched Onda Origins and Scott founded Yave. Yave uses blockchain tech to record each step and process coffee beans go through, along with taste test scores.
When it comes to using blockchain to manage coffee origins, Tupper says the biggest challenge and opportunity is people; "navigating a human ecosystem." He explains:
Coffee is a long value chain that starts with production by over 25 million smallholder farmers — and a big handful of larger ones — around the tropics, representing countless ethnic groups, levels of market access, geopolitical realities and societal structures.
He says Yave approaches this challenge by investing in and relying on strong partnerships "with organizations who truly understand the coffee production milieu in specific geographies."
One of Yave's earliest blockchain initiatives was in Guatemala. Scott Tupper says it resulted in a more than 40% increase in revenue for the coffee producer and her co-op.
FairChain, Moyee and bext360
"The coffee industry is notorious for its lack of transparency and value is distributed very unfairly," Guido van Staveren van Dijk says.
He founded the FairChain Foundation and Moyee Coffee with the goal of making supply chains more equitable. Van Dijk wants to disrupt international "Big Coffee" and keep up to 50% of coffee's value in countries of origin. It aims to do this by keeping more of the coffee refining process — the burning and packaging — where it is grown and by using blockchain for secure record-keeping. Moyee states its methods can leave about 300% more money in the countries where coffee is produced.
In late 2017, Moyee Coffee and FairChain partnered with farmers in Ethiopia and bext360, a startup that created a coffee-analysis machine and blockchain platform. It brings its "bextmachine" directly to farmers, where it uses AI and machine learning to analyze the weight and quality of coffee cherries and beans. This information is then saved with blockchain tech from international payments platform Stellar. Farmers can be paid at these stations, instead of waiting days or even months to be compensated.
As the coffee makes its way to consumers, all related information on origin, quality and payment are stored on bext360's distributed ledger.
Bext360 CEO Daniel Jones says the program with Moyee Coffee provided proof of living-wage payments to the farmers, who "saw a 20 percent increase in revenue." He adds that they plan to deploy seven more bextmachines in Ethiopia this year.
Van Dijk says it is "too soon to say," whether the pilot projects are financially successful for everyone involved. He points out that being one of the first to undertake this type of endeavor has "some PR advantages, but this is not our goal."
Other Coffee Blockchain Projects
CoffeeCoin, or COF, is a digital token built on the Waves blockchain platform. It is a cryptocurrency for person-to-person global coffee payments. It takes less than 20 seconds for COF to transmit and the transaction fee for the sender is 1 COF, or currently about USD 0.03 USD. COF also serves as a utility token on the blockchain to send and save coffee trade data.
With CoffeeCoin, a coffee roaster in the U.S. can instantly send payment to a coffee producer in Indonesia, CoffeeCoin Founder James Allen says. The Indonesian producer can then exchange the tokens for fiat on a local exchange. "We have already done this with coffee from farmers in Indonesia and Thailand," he says.
IOHK, the company behind the Cardano blockchain, is partnering with the government of Ethiopia to explore how blockchain can be applied within the country. IOHK will train Ethiopian software developers in Haskell, the programming language of Cardano, with a focus on educating women.
"In Ethiopia, we have been working on the possibility of adopting blockchain for marketing of agricultural products, especially for coffee," the Minister Getahun Mekuria Kuma said while signing a memorandum of understanding with IOHK CEO Charles Hoskinson.
Also, on February 2018, Starbucks Executive Chairman Howard Schultz suggested that the American coffee company and coffeehouse chain might launch a blockchain app in the future. The company also announced in March 2018 it was piloting a "bean to cup" traceability program, which may utilize distributed ledger technology. Starbucks did not respond to a request for comment.
---