Bitcoin Needs New Blood. Will it Come?
"There must be an inflow of new investors to grow the industry, both in terms of the price and the fundamental value." And while this year may be more about institutional investors, subsequent years will likely witness an uptick in retail investment.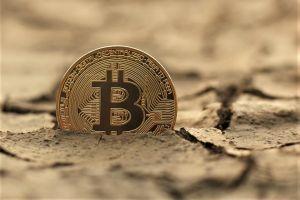 New investors are the lifeblood of bitcoin (BTC). New investors rushed to buy BTC in December 2017, and it's new investors that are needed if the most popular cryptocurrency is to enjoy significant gains in 2020 and beyond.
Research firm TokenInsight made this point in its annual mining industry report, writing that in "the long run, the main factor supporting the bitcoin price is the inflow of new investors." Also, Su Zhu, CEO of Singaporean hedge fund Three Arrows Capital, recently speaking of the optimistic stock-to-flow forecasts, stressed that adherents to this school of thought "would still need other people to come to their belief system," even "if they put all their savings into Bitcoin."
Well, according to TokenInsight analysts themselves as well as other experts, new investors will gravitate to bitcoin this year. For the most part they're likely to be institutional investors, but more retail investors are also likely to come to bitcoin in the following years, as the price begins to climb.
Why bitcoin needs new blood
Bitcoin had a mixed, somewhat underwhelming 2019. Beginning at around USD 3,500, its price climbed briefly to a peak of USD 13,000 in July before beginning a staggering decline below USD 7,000, although it has since risen to almost USD 9,000 since the beginning of the year (and now is back closer to USD 8,000).
This is hardly where many of the most famous 'analysts' had predicted Bitcoin would be by the end of 2019. Oliver Isaacs predicted USD 25,000 by the end of last year (or early this year), while in mid-2018 Fundstraat predicted that BTC could hit USD 36,000 or even 64,000.
As the aforementioned TokenInsight report implies, one of the key reasons why last year didn't end in an investment bang for bitcoin was that not enough new investors entered its market. And as analyst Gary McFarlane explains to Cryptonews.com, the volatility of a market driven mostly by retail investors demands the calming influence of institutional players.
"Crypto markets are immature," he says. "Generally speaking, the higher the proportion of retail investors the higher the volatility. This is premised on the fact that private investors will tend to have less market knowledge, experience and be more likely to make panicky decisions. So the mix of investors needs to change – which means more institutional buyers."
On top of this, the law of supply and demand dictates that increasing demand is needed to drive the bitcoin price higher. This is what TokenInsight senior analyst Johnson Xu tells Cryptonews.com.
"To support BTC price in the long run, there must be an inflow of new investors to grow the industry, both in terms of the price and the fundamental value," he explains. "To grow the industry in general, the cryptocurrency industry needs to attract a significant number of people to the industry to properly build, advance and reflect the industry value, and drive BTC price to a higher level."
Admittedly, 2019 did bring some increased institutional investment in bitcoin. Bakkt, for example, launched its institutional crypto custody service.
Is new blood coming in 2020?
After a bleak start, Bakkt did begin to gain traction as the year drew to a close, and it's in this context that various experts are expecting 2020 to bring a much-desired wave of new investment into bitcoin.
Johnson Xu predicts, "We will see new investors coming to the market in 2020, but a larger proportion of investors are expected to come from institutional or accredited traditional investors who want to gain exposure to the bitcoin market as part of the diversified portfolio, at least initially."
Other experts also anticipate that, while new bitcoin investment will arrive in 2020, it may not be as fast or dramatic as some might hope.
CryptoOracle's Lou Kerner is one of these, and he tells Cryptonews.com he's expecting more of a gradual increase in investors this year.
"I anticipate new investors to fall along a standard "S" curve of adoption," he says. "The question is when does the slope of the curve start going vertical? It could be 2020, but it could also be further in the future."
Analyst Joe Saz is another voice advising caution. He expects that the growth rate of new investment will all depend on whether bitcoin can reach new highs first.
"If we have new investors that number of investors will be relatively small," he explains to Cryptonews.com. "The halving in May will definitely drive price from pockets within the community, but that event doesn't mean much outside of our relatively small market."
However, as Saz adds, things might be different if BTC hits a new all-time high. "Then we might get a 2017 FOMO [fear of missing out] level investor situation again."
Longer term
In the years beyond 2020, what may be a modest rate of growth will gain momentum as more investors add critical mass to the BTC market.
"The inflow of new investors will continue to pick up the pace in the foreseeable future as the cryptocurrency market is still maturing and rapidly gaining traction, also, it's still relatively small in size compared to the traditional financial market," says Johnson Xu.
And while this year may be more about an increase in institutional investment, Xu adds that subsequent years will likely witness an uptick in retail investment.
"A new wave of the general retail investors will arrive in a later stage when we see a significant increase in the price of bitcoin which leads to wider news coverage, consequently turning into higher interest from the retail money."
___
Learn more:
This Bitcoin Price Cycle to Be Longer, Expect Moderate Gains Near-Term
Will Bitcoin Halving Pattern Repeat Itself This Year?
Bitcoin to Surpass USD 20K, But Brace for a Surprise - BitPay CCO
---