Bitcoin Expectations, Celsius Sales, Donations-Turned-Profits and 20 Crypto Jokes
Disclosure: Crypto is a high-risk asset class. This article is provided for informational purposes and does not constitute investment advice. By using this website, you agree to our terms and conditions. We may utilise affiliate links within our content, and receive commission.
This cryptoweek…many a-stuff happened. Bitcoin fell out of favor after losing grip on $22K, ethereum dipped below $1,500, Blockstream founder said that bitcoin market cap could reach $200 trillion by 2032, bitcoin volatility expectations remained subdued despite hot US inflation figures, the subdued volatility expectations suggested traders were relaxed about bitcoin and ethereum price risks, crypto whales were increasing their holdings in several altcoins, certain cryptos might explode 10x in 2023, a Wells Fargo's top analyst predicted the end of stocks bear market, a Bloomberg expert sounded the alarm as BTC bulls fought hard to keep the New Year's rally rolling, crypto experts gave their cardano prediction prices, and Mark Cuban wants BTC to go down so he could buy more of it. Meanwhile, SBI completed a takeover of Bitpoint, while Abu Dhabi went all-in on crypto with a $2bn investment program for Web3 and blockchain startups.
Celsius took legal action against its former CEO Alex Mashinsky and a number of others to seek the return of "millions of dollars", and NovaWulf Digital Management reached a deal with Celsius to buy its lending operations. Circle alleged that Binance did not fully back some of the BUSD proxies, while the US SEC said it intended to sue the BUSD issuer Paxos. Bakkt announced the closure of its consumer-facing app as regulatory scrutiny increased, and Brian Armstrong said Coinbase's crypto-staking services were not securities and that he is willing to defend this in court. Meanwhile, a US judge put cases against Sam Bankman-Fired on hold until the criminal cases against him are concluded, insiders at FTX were issued subpoenas to produce specific documents within the next day, US prosecutors expressed concern over Bankman-Fried's use of a VPN while under house arrest, the former CEO's two bond guarantors were been unveiled, and a former FTX executive's foundation allegedly turned a donation of $600,000 in FTT into a whopping $150 million.
As this was happening, a South Korean YouTuber received "millions of USD" worth of undeclared crypto income, experts claimed Russian commercial banks would lose $684 million a year if the CBDC is launched, UK law enforcement and regulators joined forces to dismantle illegal crypto ATMs, and the US SEC proposed a draft that would make it harder for hedge funds, private equity firms, and pension funds to work with crypto companies, while its new custody rules took aim at digital assets. Former Mitsubishi Electric CEO's son was arrested in a violent crypto robbery and kidnapping case in Japan, and the 50-year-old mastermind of a "vast" and "international" French crypto scam was sentenced to four years in prison. Crypto hardware wallet provider OneKey was successfully hacked in just one second by the cybersecurity firm Unciphered, the North Korean hacking group Lazarus turned to a new crypto mixer named Sinbad, South Korean and US intelligence agencies warned that Pyongyang-based hackers were trying to hit "major international institutions" with ransomware attacks, and Binance and Huobi froze "North Korea-linked" wallets containing "approximately $1.4 million in cryptoassets".
Let's laugh at some carefully selected jokes now.
__________
GM, CT! What's up?
THE BULL MARKET IS BACKpic.twitter.com/n0EUYKvkqo

— LilMoonLambo (@LilMoonLambo) February 15, 2023
__
Let's see what markets were doing this week. At least periodically.
https://www.twitter.com/devchart/status/1625942019393683456
__
A fun game for the entire family to watch.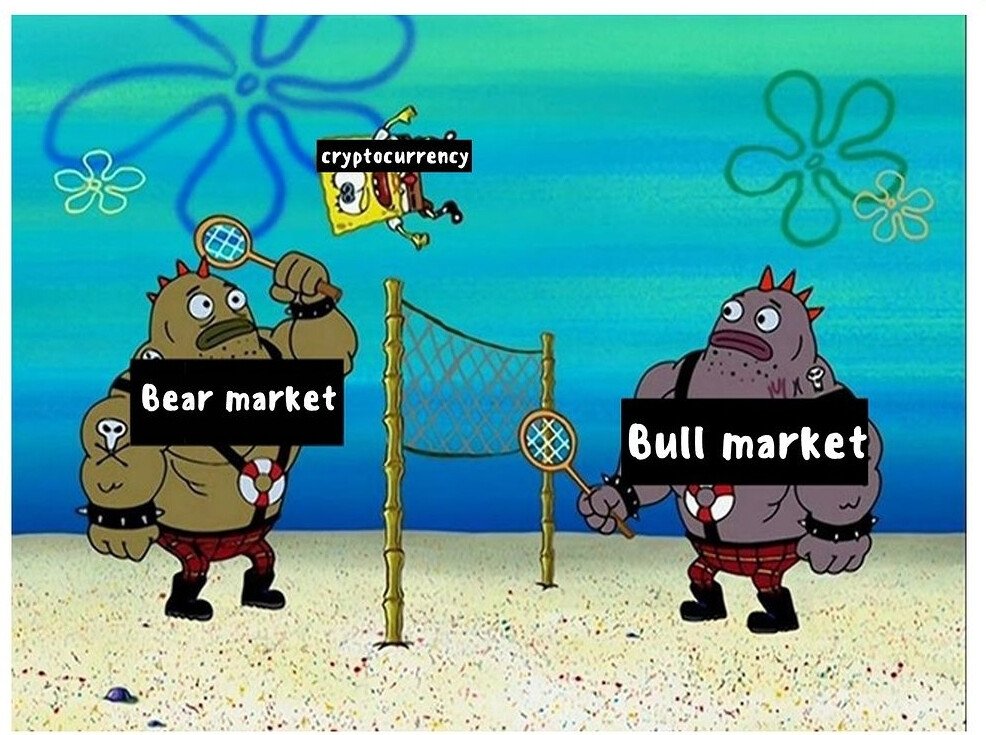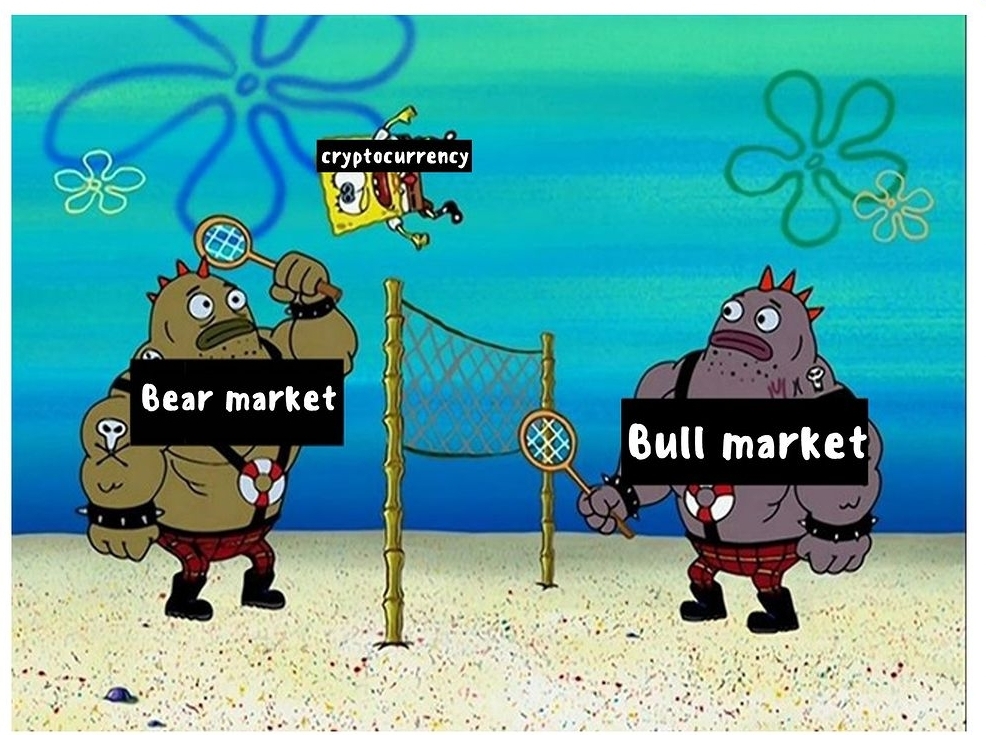 __
Went on a little sidequest there.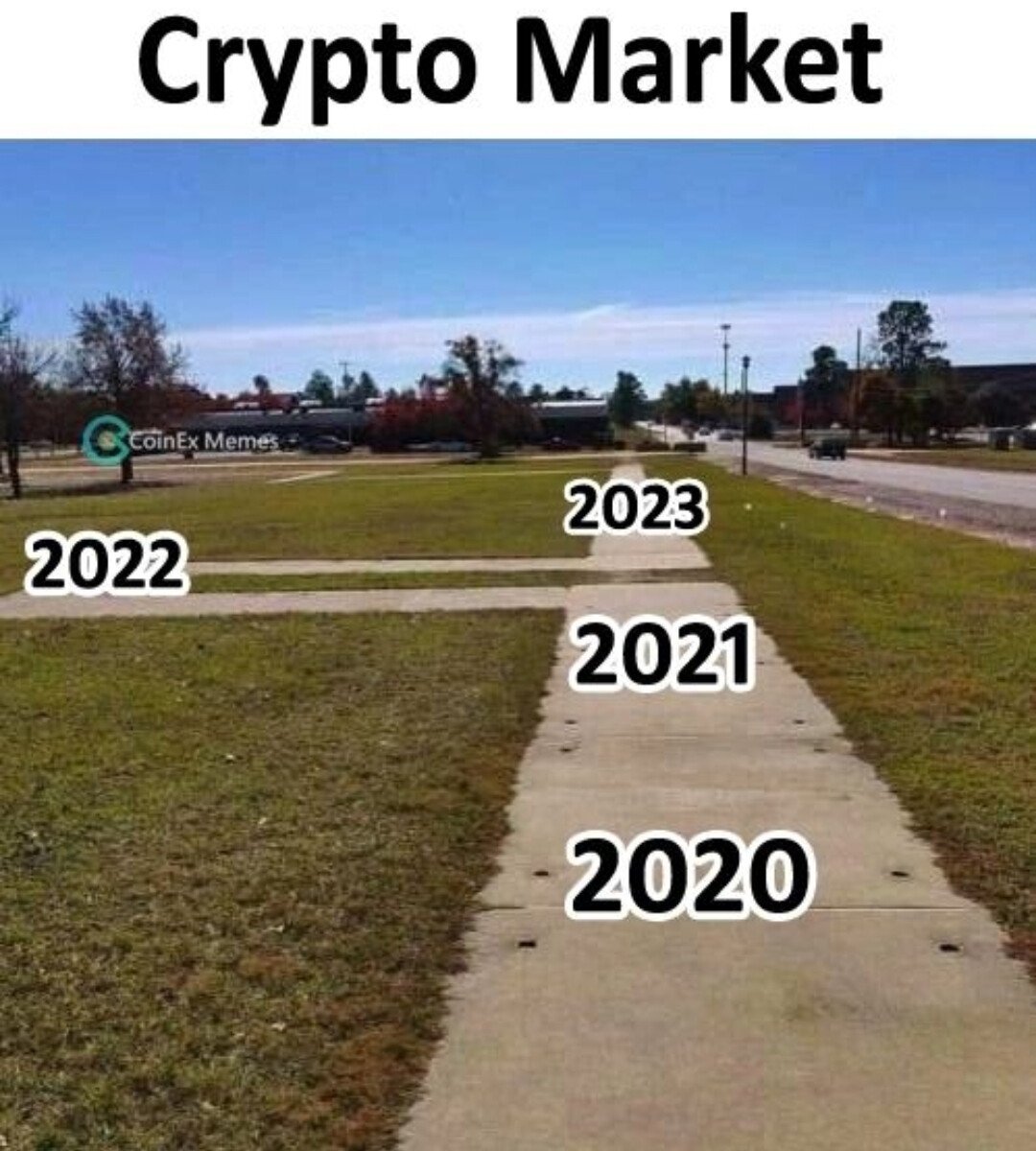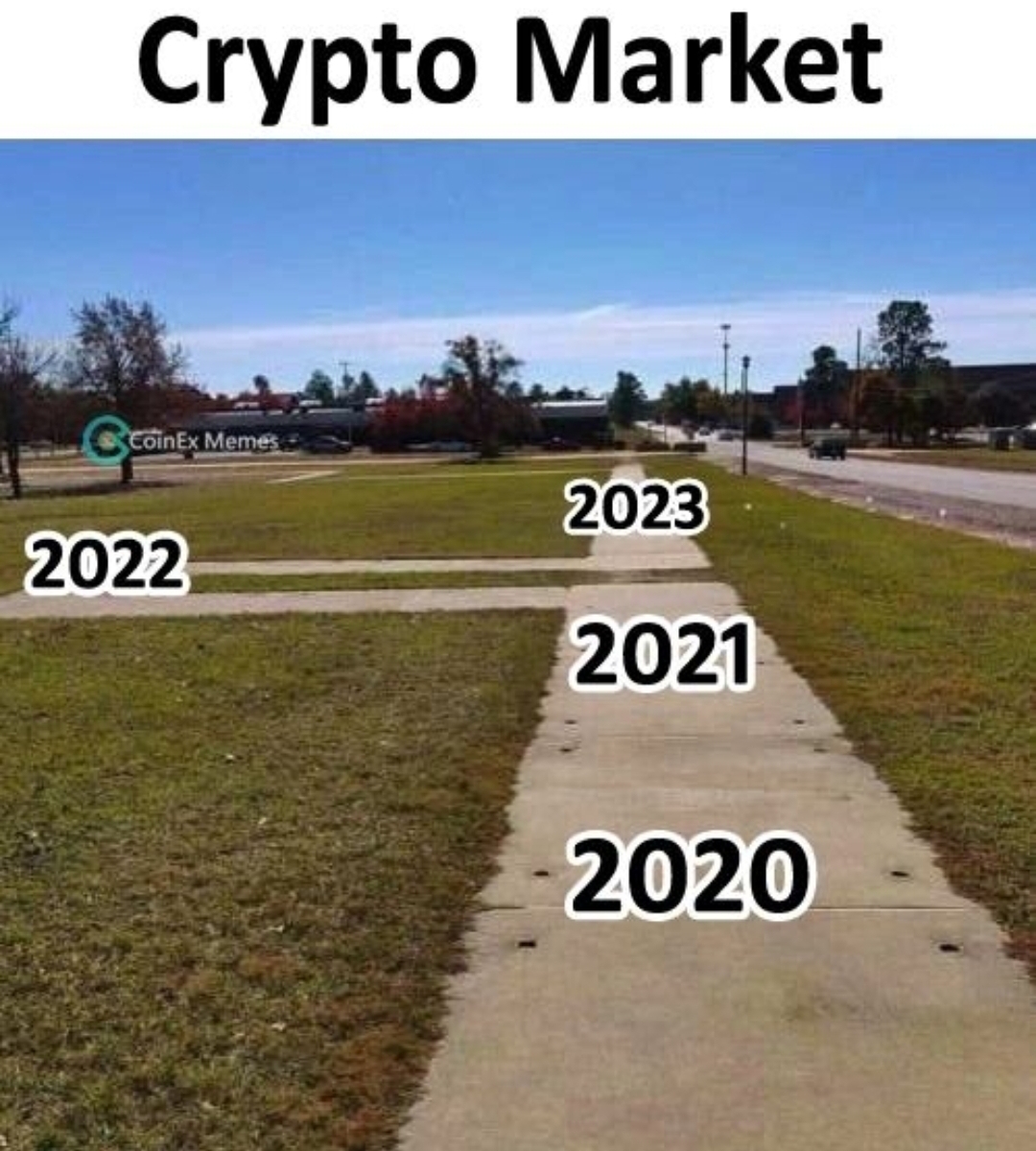 __
Just a tiny issue really.
Hmm it appears that I have a problem. pic.twitter.com/g9k5DRdu7j

— Byzantine General (@ByzGeneral) February 15, 2023
__
They don't know…
February 14, 2023
__
Some celebrated Valentine's Day.
Ask for flowers. Stay #Safu. Happy Valentine's Day. pic.twitter.com/2ncElL6sdw

— CZ 🔶 Binance (@cz_binance) February 14, 2023
__
Here are some lines for all you smooth crypto operators.
Drop us your best #crypto pickup lines ❤️‍🔥👇

We'll go first… 😉 pic.twitter.com/vrFecoXCVf

— CoinGecko (@coingecko) February 14, 2023
__
Add more moneyz! Sell kidneyz! (Not financial and/or medical advice.)
When $BTC is red 7 days in a row and you're down to your last $1000 in your bybit account pic.twitter.com/WiPDHeYpdV

— depression BTC (@depression2019) February 13, 2023
__
It's scam-pump tiiiime!
[This caption is left intentionally blank] pic.twitter.com/e6FpxLLXmG

— Charlie (@btc_charlie) February 13, 2023
__
Requalification.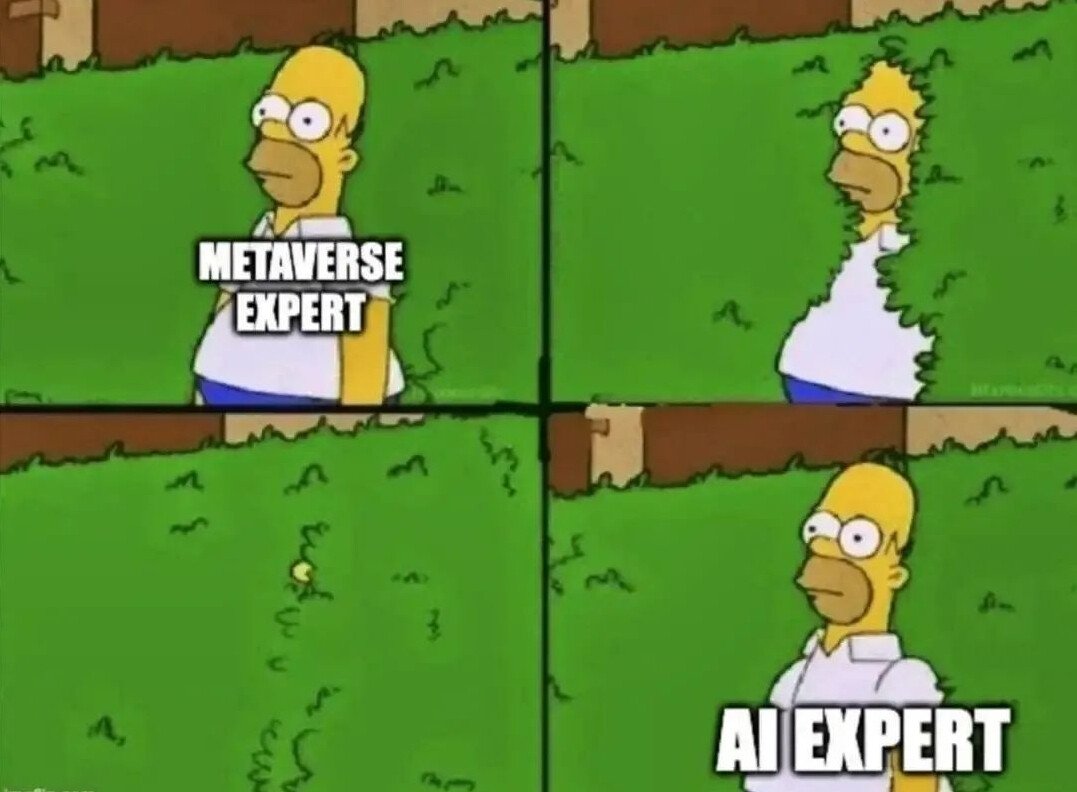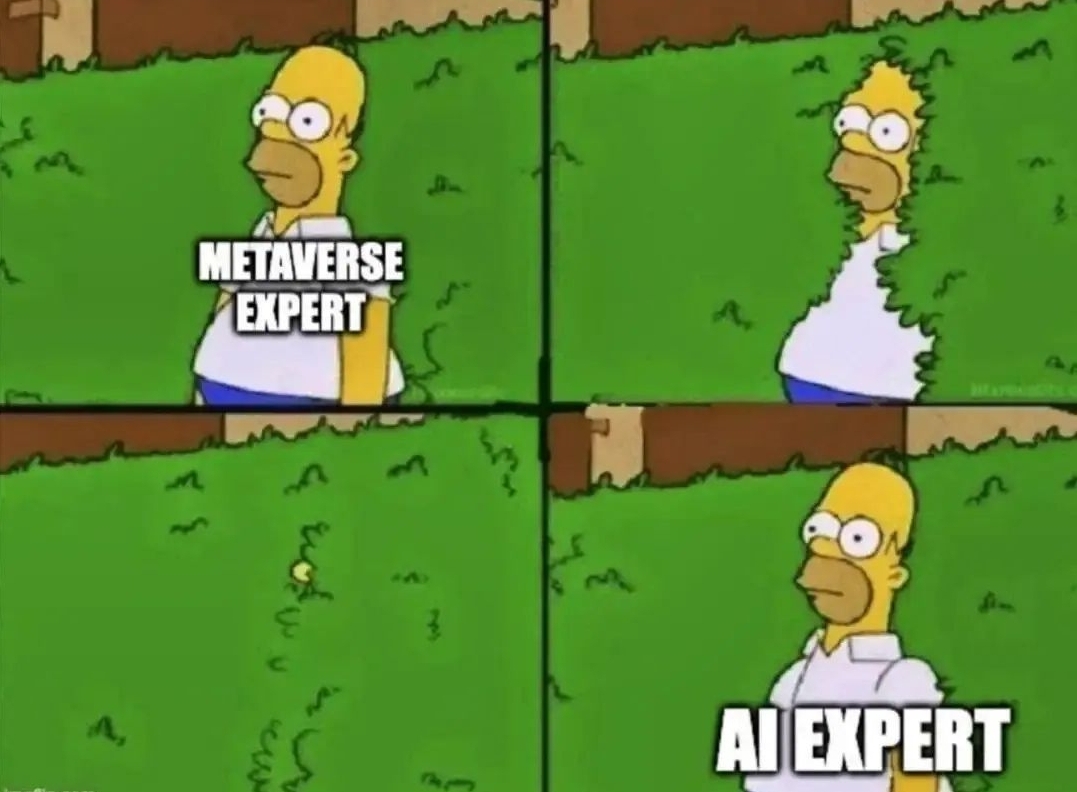 __
Not scary at all…
__
Look at that smile.
February 13, 2023
__
'OK, boys (and an occasional girl), who be next?'
SEC committee settling on their next crypto target pic.twitter.com/iNdGUFZfMe

— The Crypto Monk (@thecryptomonk) February 13, 2023
__
Quick! Priorities!
February 13, 2023
__
So well done. So protected.
The most accurate version of this meme yet. pic.twitter.com/pgxWBo3LJY

— Coin Bureau (@coinbureau) February 13, 2023
__
Let's hear what Charlie Munger has to say. Again.
Charlie Munger: It's ridiculous that anybody would buy crypto pic.twitter.com/bgTRWrI3Th

— LilMoonLambo (@LilMoonLambo) February 16, 2023
__
Yes. Right? Guys? Yes.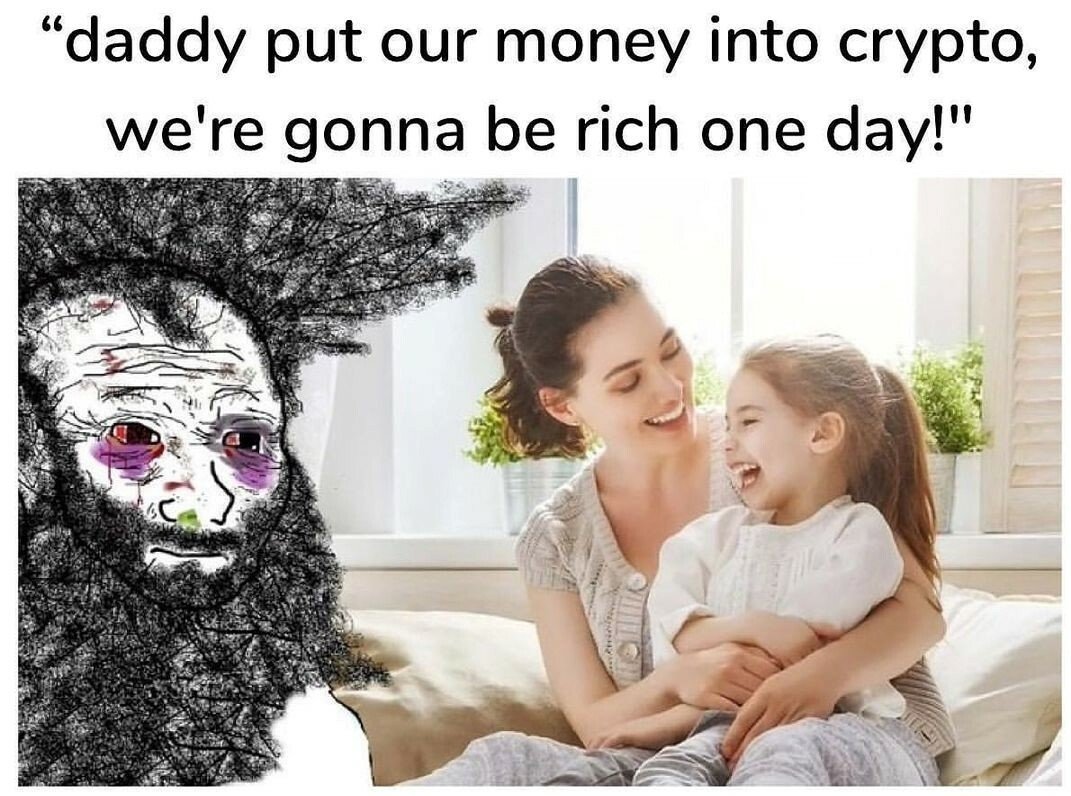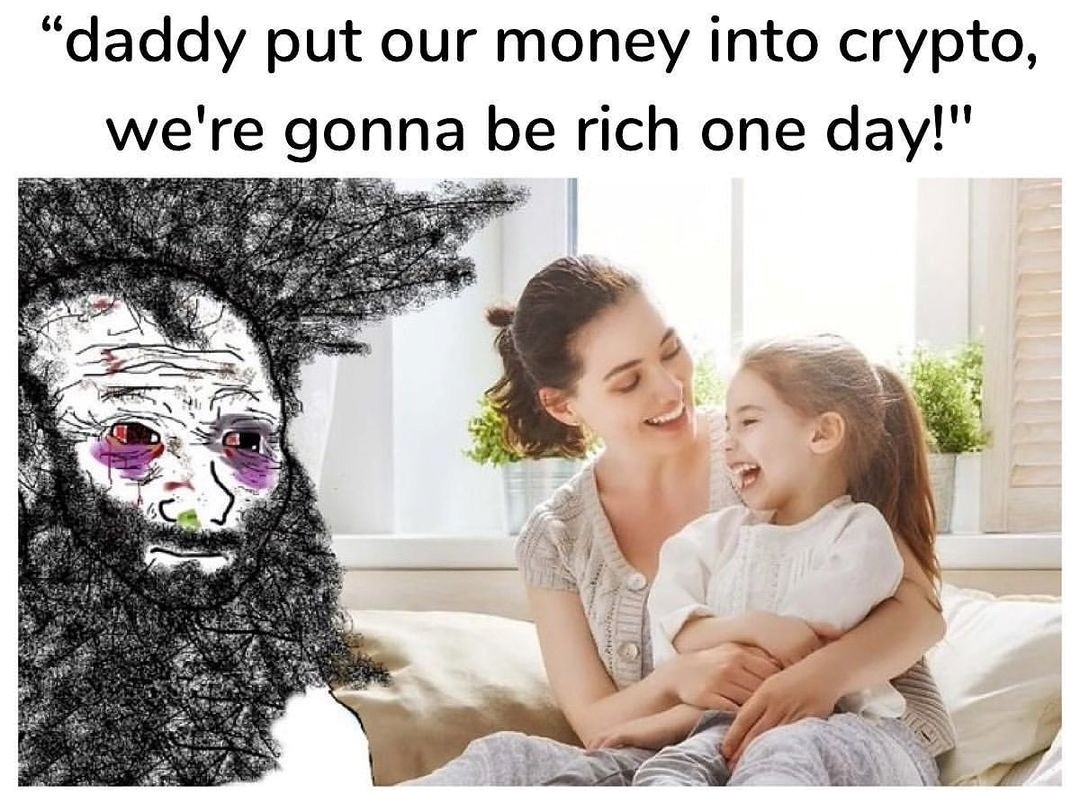 __
Here's a good-night story, suitable for all crypto trader ages.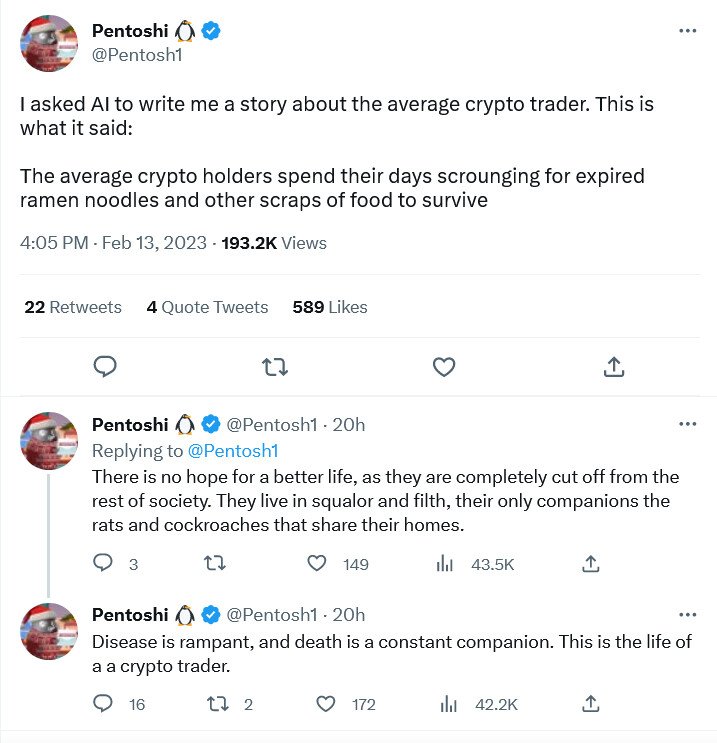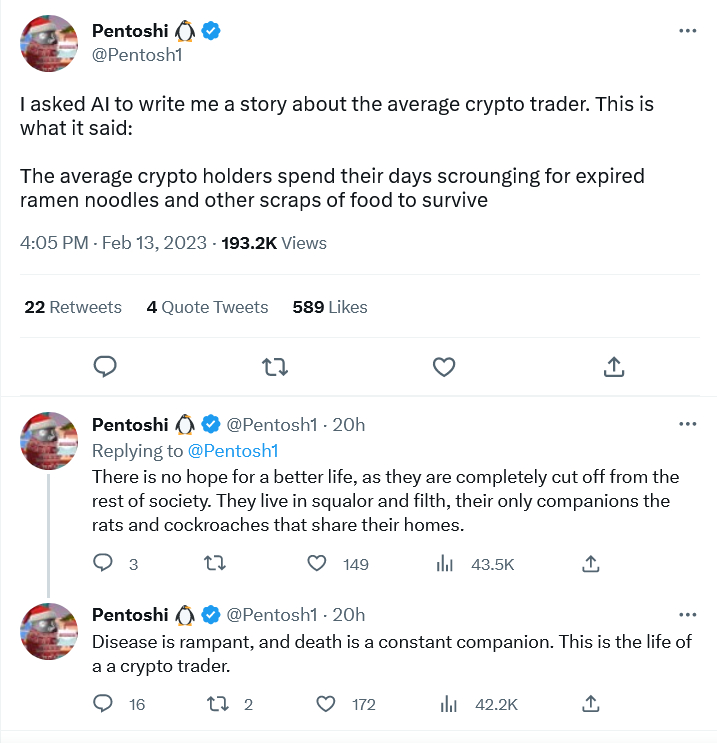 __
Remember: you're a ballsy survivor.
What it feels like trading this market pic.twitter.com/xwY6jAEPOu

— MisterCh0c (@Mister_Ch0c) February 14, 2023
---