Binance Boss CZ Is Richest Ethnic Chinese Person Alive, Report Claims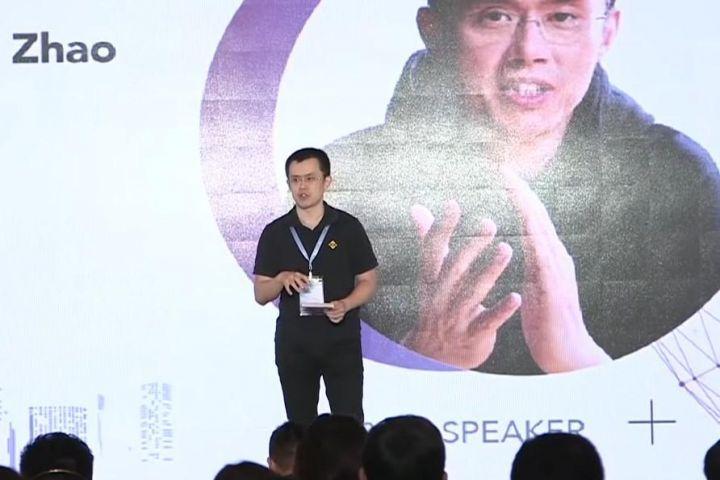 The Binance Founder and CEO Changpeng "CZ" Zhao is the richest ethnic Chinese person alive, a new article has claimed – although mainstream Chinese media outlets appear reluctant to report on the news.
The claim was made by the outspoken media outlet Caijing on Weibo and reported on in detail by numerous Chinese-language outlets, many of which are based outside Mainland China. The mainland's mainstream outlets, however, all maintained a stony silence on the matter.
The media outlet noted, quoting data from unnamed "insiders," as well as previously published information from Forbes that Binance was being valued at USD 300bn, adding that Zhao, a Chinese-Canadian, owns 30% of Binance's shares. If these calculations are correct, it explained, the Binance chief is now worth USD 90bn.
This valuation, Caijing added, "means that Zhao has become the richest [Chinese] man and ranks among the top 10 richest people in the world."
The media outlet was quick to point out that the beverages giant Nongfu Spring's founder, Zhong Sui Sui, is the mainland's richest man and the second-richest Chinese in the world – and that Zhao is now worth 35% more than him.
Next on the list came ByteDance (the TikTok operator) Founder Zhang Yiming, followed by Zeng Yuqun, the Founder and Chairman of the Ningde Times media empire. Bottom of the top five was the Tencent supremo Ma Huateng.
But Zhao appeared to question the logic behind the calculations with a tweet featuring some mathematics of his own.
Regardless, Chinese-speaking netizens were impressed. On Weibo, one highly upvoted comment read:
"He is the richest man [on the list] just by virtue of holding Binance shares. The value of his cryptocurrency holdings has not even been taken into account. He's a person who can be rightly compared to Elon Musk."
Cryptonews.com's own Baidu and Google searches for recent news on Binance and Zhao produced precious little in the way of mainstream reporting on the matter in China, despite the fact that the Caijing post was made over 24 hours ago.
Indeed, trying to find Mainland Chinese reports on anything crypto-related – including Binance itself – is proving to be an ever-more-difficult task, as some observers have been discovering.
____
Learn more:
- Elon Musk Throws 'Shade' at Binance Over DOGE Handling, CZ Bites Back
- Binance Resumes DOGE Withdrawals, Says 'No Shade Intended'

- Binance Is 'In Talks with Sovereign Wealth Funds', Boosts Irish Presence
- Binance Releases Bill of Rights for Crypto Users

- Binance Boss CZ Only Has Eyes for Bitcoin and BNB
- Binance Makes USD 1bn in Total, CEO Confused About BNB Price
---