A Blockchain Lesson From Papua New Guinea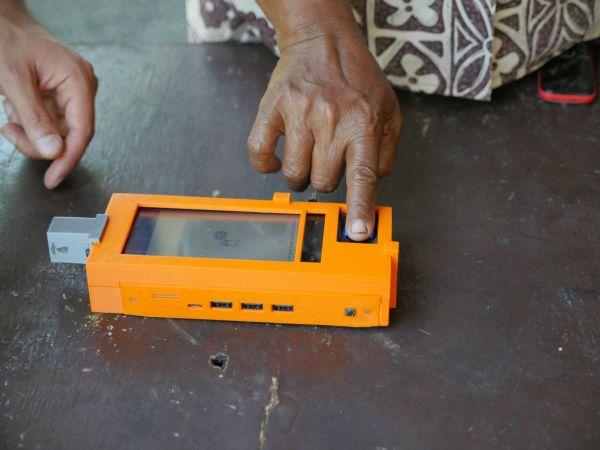 The central bank of the Pacific Island Nation of Papua New Guinea (PNG) is implementing blockchain-based solutions, moving ahead of many startups whose ideas still exist only in white paper-form.
"As a central bank, we want to make sure all citizens of Papua New Guinea have access to financial services, and as a regulator, we want to know and understand blockchain," Elizabeth Genia, assistant governor of the PNG central bank, said.
The state of 8 million people located on the northern tip of Australia is on a mission to solve its financial inclusion problem by 2020. PNG is currently lacking in infrastructure, when compared to countries with more developed economies. Genia envisions her country leapfrogging its developments with the help of blockchain tech.
One of their initiatives this year is sponsoring the hackathon at London Blockchain Week in January - not something the public might expect the central bank of a Pacific Island from the other side of the world to do.
"It is a central bank's duty to understand how all these emerging technologies might impact their citizens," said Genia.
The geography of PNG is mainly mountainous with deep valleys, so villages are often remote and isolated with no main roads from the capital city to connect them. PNG seeks to deliver transparent government services and support to a nation of people who speak 800 languages and have unique cultures.
"In PNG, you are starting from scratch," Genia said. Blockchain piqued the interest of the central bank of PNG in 2016, when they saw more commercial banks looking into fintech and mobile money.
A Memorable Pitch
When bank representatives attended London Blockchain Week in early 2017, Genia was "blown away" by the winning pitch of the hackathon. As in this year's hackathon, 2017 participants were tasked with solving problems for a village in PNG with no electricity, internet or infrastructure.
The winning idea came from Julien Bouteloup, an entrepreneur and blockchain technology developer with a background in studying electrical engineering and AI machine learning.
"Everyone in the competition was trying to build a fantastic application of a smartphone app, but people in PNG do not have a smartphone or access to the internet," Bouteloup quickly realized.
With the aim of addressing the worldwide issue of people lacking a secure ID, he founded IDbox: "a cost-efficient device that enables people in developing countries to create a unique identity."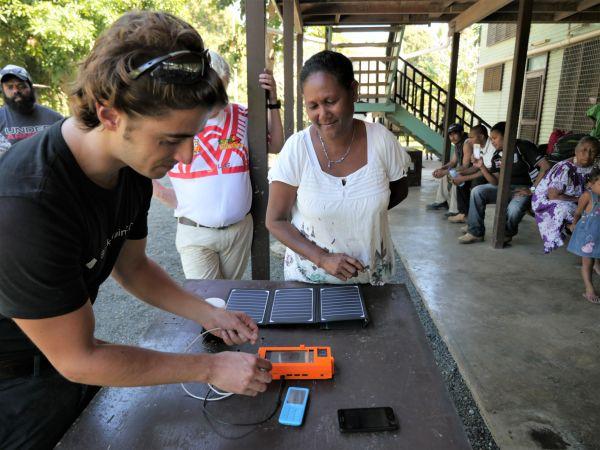 Bouteloup built a working prototype of the device, which would enable people to create a unique identification and also personally access grid electricity via an analog phone.
With the help of Jane Thomason, CEO of Abt Associates Australia, who facilitates global partnerships for the central bank of PNG, the Australian Government granted funding for Bouteloup to travel to PNG to test his prototype.
"If we can get this working at scale, it's going to change the lives of poor people in the world in the way we have never seen," said Thomason, who has worked in the public health sector in PNG for 30 years.
She also said if all Papua New Guineans can get an ID and access to a digital wallet, it will significantly improve the lives of the poor because they will be able to do things such as own their own land and get better access to health care.
Incentivization Is Key
Bouteloup's journey to PNG opened his eyes to how isolated the villages are and how difficult it is for people to travel from one to another. His first trial took place in a village called Lalaura, just east of Port Moresby, the capital city of PNG.
"When we left from Port Moresby to Lalaura village, it took us six hours to drive there on a massive pick-up truck," he said of his journey on bumpy roads filled with big potholes.
"The entire trip changed my life; going to one of the most remote area in the world and seeing how technologies like blockchain can change people's lives on a daily basis," said Bouteloup.
Trialing a new piece of technology like the IDBox, which requires fingerprints, in a developing economy takes time. Time and patience are also required to create cultural understanding through education and training. During the trial, Bouteloup mainly dealt with the women in the village because they were the ones interested in the tech. According to Genia, in PNG, women are more engaged with managing finances in the family.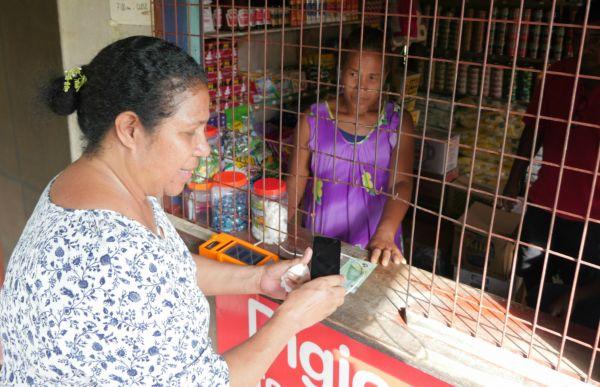 "Before implementing the device, we had to explain to the villagers that it is not attached to anything," said Bouteloup, who was wary of disturbing the established culture.
One of the main challenges he said he faced was that the village residents did not understand what they might need or how they might benefit from the IDs.
"If you go there and tell people you want to give them access to a unique identification system, they will say 'what identity?'" he explained. So, Bouteloup focused on how to incentivize the project for the locals.
"The only way to scale up a project in every part of the world is to provide incentivization for people to actually start using your device," he said. In the case of the PNG villagers, they were motivated by the incentive of trading electricity. Bouteloup designed a solar energy device to work with the IDBox, which generates free power and enable villagers to sell surplus power to others.
The IDBox provides each villager with a unique identity they can use to access voting systems, health care and remittance services. IDBox could also reduce customary land ownership disputes, as it will provide a traceable ledger of property ownership. With an ID and blockchain technology, people could even tokenize their land assets on the public ledger.
The Future of Blockchain in PNG
One of the winning pitches of the hackathon this year was from a startup called GroundBlocks, which aims to solve the issue of land registration in countries like PNG by storing GPS boundary information with a distributed ledger of land ownership.
"We hope that we can get more funding from the Australian government or the central bank of PNG [to carry out more blockchain trials]," said Thomason. She encourages everyone to see blockchain not as just a "cool new thing" but as technology with the potential to transform the quality of life for people in developing economies.
Genia sees blockchain technology as a tool to empower the women in PNG, especially in areas with high rates of domestic violence.
"With blockchain and IT technology, women, children, girls and students can be part of financial inclusion," she said.
Bouteloup said the potential for building blockchain-based solutions for developing countries is huge – unlike in developed economies, where existing infrastructures resist disruption.
In the case of PNG, there is no middle-man to disrupt. "Blockchain is the new infrastructure," said Bouteloup.
---