10 Main Trends in Digital Assets this Year, Picked by 5 Crypto Experts
The Cryptoverse has certainly seen its fair share of trends over the years, both short and long-lasting. However, we wanted to find out from the industry's experts what trends in digital assets they think are rocking the Cryptoworld this year.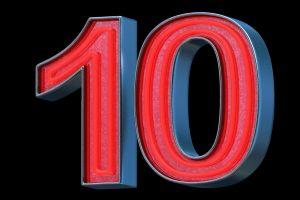 Cryptonews.com had a chance to talk with the representatives of a few major companies in the field of cryptocurrency and blockchain, who attended this year's Baltic Honeybadger conference held in September in Riga, Latvia. Based on their answers, we've compiled a list of 10 main trends in digital assets this year.
Watch the interviews or read a quick summary below:
1. Ongoing experiments and failures
The industry is young, so it's no wonder that many of its aspects are still in the experimental / trial-and-error stage. "This entire space is still experimental," told us Chief Technology Officer (CTO) of crypto security specialist Casa, Jameson Lopp. However, he points out that there are cases when somebody has an idea that others like, but there wouldn't be any cooperation, as they "want to do that themselves with their own twist," says the CTO. But "that works well until the hype reaches the point that's not sustainable anymore and it all crashes back down," he adds.
Learn more: USD 133m Stablecoin Basis is Closing Down
2. ICO and IEO decline
Speaking of potential failures, one of the trends many representatives we've talked to agree on is that the days of ICOs (initial coin offerings) and IEOs (initial exchange offerings) seem to be fewer. "It seems like the Wild West ICO boom is over," says Lopp, and people are trying other variations now, "some of which are trying to work more within the existing system for tokens."
The market is evaluating the solutions that already exist, says Chief Information Officer (CIO) at blockchain technology group Bitfury, Alex Petrov, and while the useful projects may gain more support, many ICOs and altcoins that don't have users and don't solve any problems may not survive.
On the other hand, Samson Mow, Chief Strategy Officer (CSO) at the U.S.-based blockchain company Blockstream, believes that "there will always be ICOs and IEOs," but that the trend is on the decline "because investors are starting to smarten up a little bit and realize there is no security backing this token" and no legal protection either.
On a similar note, Dan Held, Director of Business Development at Kraken added that the 2018 bear market "shook out a lot of the poorer-quality assets and […] bandwagon fans [who were] just kind of coming into the space to take the advantage of the irrational exuberance [...], and now we're seeing serious people building real things."
Learn more: Has the IEO Craze Already Fizzled Out?
3. Run your own node
"Run your own node" is one of the biggest trends this year, says Francis Pouliot, CEO and co-founder of Canadian Bitcoin company Bull Bitcoin. While not particularly popular in 2014 and 2015, running your own full node is "becoming cool [and] fashionable." As examples, the CEO mentions many photos and screenshots people have taken of their own nodes to share with others. Yet, most of these projects "have been going on for only a year or year and a half, so this is a very new trend," says the CEO. "The narrative has shifted," says Pouliot, given that before people would say that you need to have a custodian if you want bitcoin to be accepted by the mainstream, but now they say you should do self-custody.
Learn more: Your Node, Your Keys, Your Bitcoin: Raspberry Pi
4. Privacy
Privacy has always been at the center of people's attention, but it might be more so now than ever. Pouliot notes that the custodians are becoming more sophisticated at using multi-signature, but he also gives examples of projects taking off, such as CoinJoin, JoinMarket, Wasabi Wallet, and Samourai Wallet, saying that we're now seeing an increased number of transactions from them.
Learn more: 15 Online Tools for Crypto-Anarchists, Privacy Advocates, And Agorists
5. More regulated security-type tokens
Major players in the crypto and blockchain industry also think that "the trend that is coming is going to be security tokens," as Mow says. That's the reason behind Blockstream's collaborations with different security token offering platforms, he explains. The company is in talks with some new exchanges that are being launched and that will support security tokens, but we're still "1-2 years away before it really gets big and hyped up," he says. (As reported, according to Carlos Domingo, founder and CEO of security token platform Securitize, the STO market is estimated to grow this year, but at a steady rate - and the explosion might come some time until 2021.)
Learn more: Dominican Republic Citizenship Advertised as Benefit to STO Investors
6. Lightning Network
Lightning Network has been the talk of the town for a while now. The experts seem to agree that it has advanced over time. Jameson told us that "the Lightning side has definitely evolved a lot over the past year," and the growth can be seen "in the system, both at the network and the protocol level." That's not all, as the economy around it is "really growing up […] in various services and applications that are tying into the Lightning Network."
Learn more: The Lightning Network: Challenges and Solutions
7. Institutional adoption
The Cryptoverse has seen numerous discussions over the possibility of the institutional adoption of crypto and blockchain and its potential benefits. Though it'll take a while, Held finds that "maybe we'll finally see some trickle of institutional adoption," especially with the macro backdrop of the upcoming 2020 U.S. presidential election, the current president tweeting at the Federal Reserve, various social and economic issues across the world, and the Bitcoin mining reward halving in 2020 as well, Held told us.
Learn more: 'Big Growth Opportunity': Billionaire Builds USD 1Bn Crypto Venture
8. The effect of the economic crisis
Speaking of different economic situations, Petrov too finds that they have an effect on the Cryptoverse. "The economic situation right now is facing the third wave of a coming crisis," he says, and "it can play a huge role," by pushing up cryptocurrencies to "grow up" and solving a lot of problems for the existing financial system. "The crisis affects everyone, so it's not simply about just companies, but also about the individuals. There are no exclusions," says the CIO.
Learn more: What a Possible Global Recession Could Mean for Crypto
9. Bitcoin getting ready for a boom
And while many are certainly hoping for a BTC boom, Held thinks that "we're due" for "another bull cycle here in 2020." What's changed is the macro backdrop, he says, and "Bitcoin is getting primed and ready to go for that, while the world is undergoing a little bit of uncertainty, a little bit of chaos."
Learn more: Bitcoin Price: Cryptoverse is Trying to Guess the Next Move
10. Bitcoin maximalism
The final trend is another long-runner that might have picked up some speed lately. Pouliot says that one of the biggest trends he has seen is just generally Bitcoin Maximalism, which he describes as "a philosophical, very active movement," whereby currency becomes a win-or-lose market. "There's gonna be one dominant currency in the end," says Pouliot, "and the idea of the multicurrency universe is fading away," adding that "we should focus our efforts back to Bitcoin. I think this is becoming a big narrative." He further explains that a number of projects and companies have recently become "BTC only," offering BTC-only products and stating that they will not be working with other currencies in the future either.
"So if I recommend another company, I prefer to recommend a Bitcoin-only company, because I know that they are not going to screw over my user by shilling down some shitcoins down their throat," the CEO told us.
Learn more: Has the Bitcoin-Ethereum Rivalry Hit New Heights of Hostility?
---