USD 133m Stablecoin Basis is Closing Down (UPDATED)
The well-known stablecoin project Basis is shutting down operations and returning what is left of the funds they raised to investors, the startup confirmed on Thursday. (The article has been updated with the company's statement.)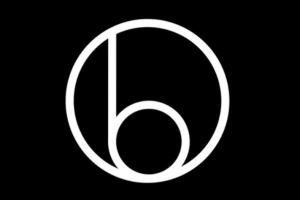 "Unfortunately, having to apply US securities regulation to the system had a serious negative impact on our ability to launch Basis," Nader Al-Naji, CEO and co-founder of Basis, said in a statement. The news was first reported by the Block.
According to the CEO:
"As regulatory guidance started to trickle out over time, our lawyers came to a consensus that there would be no way to avoid securities status for bond and share tokens (though Basis would likely be free of this characterization).
Due to their status as unregistered securities, bond and share tokens would be subject to transfer restrictions, with Intangible Labs responsible for limiting token ownership to accredited investors in the US for the first year after issuance and for performing eligibility checks on international users.
Enforcing transfer restrictions would require a centralized whitelist, meaning our system would not only lose its censorship resistance, but also that on-chain auctions would have significantly less liquidity.
Having fewer participants in the on-chain auctions adversely affects the stability of Basis, making Basis intrinsically less attractive to users. Additionally, imposing transfer restrictions on bond and share token auctions materially hurts our ability to build the Basis ecosystem.
While transfer restrictions can generally lapse 12 months after a security is issued, because the auctions of bond and share tokens governed by our monetary policy would be continuously issued, transfer restrictions and a centralized whitelist would be required indefinitely."
Al-Naji added that the company considered alternative paths, such as launching offshore with added utility to make bond and share tokens less financial in nature, and starting off with a centralized stability mechanism.
"Ultimately, however, we don't think any of the paths we considered are compelling enough for our users or our investors, or consistent enough with our vision to justify moving forward," the co-founder said.
He ends his statement by saying "Until next time":
"You gave us the opportunity to change the world, and we're looking forward to trying again."
Raised USD 133 million
In April, Basis raised USD 133 million in a round backed by venture-capital firms boasting big names. GV, Bain Capital Ventures, Lightspeed Venture Partners, Andreessen Horowitz, Sky Capital, are only some of those names.
Salil Deshpande, an investor at Bain Capital Ventures who led the investment round in Basis, discussed Basis' closure on the latest episode of Balancing The Ledger, Fortune's show:
From the public information, it's not clear at what development stage the project was before the news came out. This most recent update on their social channels is from June this year. However, there are still 23 job openings listed on the startup's website.
"Basis is designed to keep prices stable by algorithmically adjusting supply. When demand is rising, the blockchain will create more Basis. The expanded supply is designed to bring the Basis price back down. When demand is falling, the blockchain will buy back Basis. The contracted supply is designed to restore Basis price," the startup explained on its website.
The expected shut-down comes as a surprise to the cryptocurrency community, given recent press coverage of the rise of stablecoins, and the bright future that is expected for this category of cryptocurrencies. As Cryptonews.com has reported on repeatedly, stablecoins have seen strong growth this year, and this is expected to grow even more in the year ahead. This comes despite the fact that other digital assets have plunged in terms of their market capitalization this year.
Several members of the community have also shared their comments on the shut-down on Twitter:
Including some, who appear to be skeptical towards the whole idea of Basis:
___
____
____
Watch Nader Al-Naji, CEO and co-founder of Basis, discussing stablecoins (until April Basis was known as Basecoin):
---