15 Online Tools for Crypto-Anarchists, Privacy Advocates, And Agorists
The launch of Bitcoin in 2009 was a breath of fresh air for crypto-anarchists who had been waiting for a stateless, decentralized payment method that provides them with complete control over their finances. Ten years later, there are a number of easy-to-use applications and services that privacy-conscious individuals can use.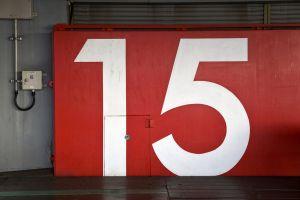 In this guide, we will highlight 15 online tools for crypto-anarchists, privacy advocates, agorists, and really anyone who values their privacy in today's digital age.
Bitcoin wallets
Samourai Wallet is a bitcoin wallet that was built to "thwart blockchain-based surveillance and censorship." This non-custodial Android wallet requires no email address or ID checks and comes with built-in Tor and VPN supports to provide the utmost privacy for bitcoin users.
Wasabi Wallet is another popular choice among privacy-fanatic bitcoin users. Wasabi Wallet is a non-custodial, open-source bitcoin wallet available on Linux, Mac OS, and Windows. The desktop wallet comes with Tor integration and trustless coin shuffling to provide privacy and fungibility for its users.
Learn more: Top 5 Privacy-Oriented Crypto Wallets
Browsers
Brave aims to provide its users with a private, secure, and fast internet browsing experience. This relatively new browser is a popular among cryptocurrency users due to its privacy-focus and its built-in ad monetization option for users.
Tor Browser is arguably the most popular browser that enables internet users to protect themselves against tracking and surveillance. Tor directs traffic through an overlay network to hide its users' locations and usage data.
Email services
ProtonMail has established itself as one of the most popular encrypted email service providers. The user-friendly platform enables individuals to exchange emails privately without having a provider, such as Google, snooping on their emails. Additionally, ProtonMail is available also available for mobile users.
Tutanota is another popular private email service that applies end-to-end encryption to your emails to ensure only the intended recipients are able to read them. The team behind Tutanota believes that privacy is a fundamental human right and has developed its platform with that in mind.
Marketplaces
Haven is a relatively new privacy-focused, mobile marketplace. Using the Haven app, you can privately message other users, store and transfer cryptocurrencies, and buy and sell goods (in exchange for crypto) on an ecommerce platform that does not snoop on its users.
OpenBazar is arguably the most popular cryptocurrency-powered marketplace available today. The open-source protocol enables users to buy and sell products online on a decentralized platform that does not require or store user information. Additionally, the use of cryptocurrencies as a payment method increases the level of privacy of both vendors and customers.
Messaging apps
FrozenChat is a chat app for Android phones that enables users to send and receive end-to-end encrypted messages. As soon as you type something, it gets encrypted, even before it is sent, which ensures that your conversation can remain private.
Signal is one of the most trusted encrypted messaging apps available today. Even the U.S. National Security Agency whistleblower Edward Snowden recommends its use. The open-source application is available for both iOS and Android and leverages advanced end-to-end encryption to provide privacy for its users.
Search engines
DuckDuckGo is probably the most popular private alternative to Google. Unlike its "big brother" from Mountain View, DuckDuckGo does not collect user search history and provide it to third parties for marketing purposes (and god knows what else).
StartPage is another Google alternative that refers to itself as "the most private search engine." Like, DuckDuckGo it does not harvest your data and sells it to other companies. You can use StartPage and know your search data is safe.
Virtual private networks
ExpressVPN is one of the most popular virtual private networks that gives users the ability to hide their IP locations. ExpressVPN defeats censorship and content restrictions to provide users with access to the content they want regardless of their physical location.
NordVPN is a market-leading VPN that provides users with a secure, encrypted internet surfing experience. NordVPN stores no logs and can even block annoying ads for you.
Private Internet Access (PIA) is relatively well-known in the cryptocurrency community as it accepts bitcoin as a payment method. PIA has over 3,300 services across 32 countries to enable users to hide their location from prying eyes.
In the day and age of big data and surveillance capitalism, we can learn a lot from crypto-anarchists and privacy advocates. The online tools listed above are not just for privacy fiends but for everyone who does not want their personal information to be used without their consent. To protect your privacy, you will have to take action yourself. No one else will protect your privacy for you.
Lear more: Blockchain and the Utopia of a Anarcho-Capitalist Society
---