XRP Trades Lower While Ripple CEO Slams Bitcoin and Ethereum
XRP, the token associated with the California-based fintech firm Ripple, is down 1% today, while other major coins dropped 1%-4% today, despite good news from India.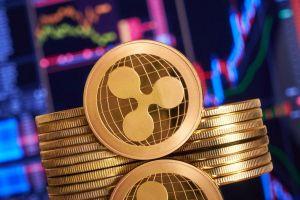 At pixel time (13:00 UTC), XRP trades at c. USD 0.233 and is also down 4.9% in a week, increasing its monthly losses to 7.5%. The price is down 25% in a year.
XRP price chart: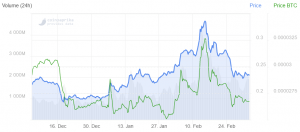 Today's trading came after Ripple's CEO Brad Garlinghouse took to Twitter yesterday to once again slam Bitcoin (BTC) and Ethereum (ETH), saying that mining of proof-of-work cryptoassets like these is "a massive waste" and that there is "no incentive to take responsibility for the carbon footprint."
Shortly after, however, feedback started to pour in from the Bitcoin community, with the Bitcoin evangelist at Kraken, Pierre Rochard, responding sarcastically that "XRP wastes far more electricity than BTC, if you look up the definition of waste."
Interestingly, yesterday's comments from Garlinghouse is far from the first time the CEO has belittled competitors and criticized Bitcoin, having previously said things like "bitcoin is really controlled by China" and that "99% of cryptos probably goes to zero."
The current price moves for XRP also comes after it was reported last weekend that Brad Garlinghouse has admitted his company would be unprofitable without the monthly XRP sales.
The monthly selling of XRP in the market has frequently been criticized in the community and is believed to be a major reason for why XRP is still down by more than 90% from its all-time high in early 2018. However, there is hope for the situation to improve after Ripple announced in January that it had slashed its XRP sales after raising USD 200 million in new funding.
---