XRP Slides As SEC Filed Suit Against Ripple
The third-largest cryptoasset by market capitalization, XRP, extended its losses and dropped to November lows after the US Securities and Exchange Commission (SEC) filed an expected action against US-based major blockchain company Ripple and two of its executives.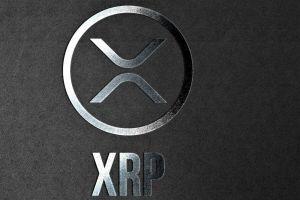 At the time of writing (08:57 UTC), XRP, the worst performing coin among the top 40 cryptoassets by market capitalization today, trades at USD 0.36 and is down by 22% in a day and 21% in a week. The price dropped by 23% in a month, trimming its gains over the past 12 months to less than 88%.
XRP price chart: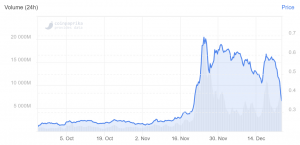 __
Learn more: Small Exchanges Start Suspending XRP Trading Following the SEC Lawsuit
__
The SEC alleges that Ripple, its co-founder, executive chairman of its board Christian Larsen, and CEO Brad Garlinghouse raised over USD 1.3bn through an unregistered, ongoing digital asset securities offering.
"In addition to structuring and promoting the XRP sales used to finance the company's business, Larsen and Garlinghouse also effected personal unregistered sales of XRP totaling approximately USD 600 million," the SEC said, adding that the company also allegedly distributed billions of XRP in exchange for non-cash consideration, such as labor and market-making services.
"We allege that Ripple, Larsen, and Garlinghouse failed to register their ongoing offer and sale of billions of XRP to retail investors, which deprived potential purchasers of adequate disclosures about XRP and Ripple's business and other important long-standing protections that are fundamental to our robust public market system," Stephanie Avakian, Director of the SEC's Enforcement Division, was quoted as saying in a press release.
The SEC seeks injunctive relief, disgorgement with prejudgment interest, and civil penalties.
Meanwhile, in his letter to Ripple employees, Garlinghouse claimed that XRP is not security and is "the best digital asset for payments."
"In fact, the discussion around why XRP is a currency (and not a security) is one we have been having with the SEC for nearly three years and yet we've never been met with clarity," the CEO said.
"The SEC is completely wrong on the facts and law and we are confident we will ultimately prevail before a neutral fact-finder. XRP, the third largest virtual currency with billions of dollars in trading every day, is a currency like the SEC has deemed bitcoin and ether, and is not an investment contract. This case bears no resemblance to the initial coin offering cases the SEC has previously brought and stretches the Howey standard beyond recognition," according to Andrew Ceresney, a lawyer at Debevoise & Plimpton, representing Ripple.
Meanwhile, the CEO claimed that "unlike securities, the market value of XRP has not been correlated with Ripple's activities."
"Instead, the price of XRP is correlated to the movement of other virtual currencies," Garlinghouse said.
___
Learn more:
XRP Jumps As Ripple Sees Stronger Demand From Institutions
XRP Surges After Ripple Signs Deal with Large Egyptian Bank
Ripple's Strategy: Push XRP by Investing in Crypto Wallet Tech
XRP Price Jumps on Ripple's Investment News
XRP Jumps on Ripple and MoneyGram Strategic Partnership News
Read more insights about the lawsuit here.
___
Other reactions:
___
(This article was corrected (XRP dropped to a one-month low, not two-month) and updated at (09:02 UTC): new price data and more comments have been added)
---