XRP Drops As 'SEC Voted to Attack' Ripple (UPDATED)
Disclosure: Crypto is a high-risk asset class. This article is provided for informational purposes and does not constitute investment advice. By using this website, you agree to our terms and conditions. We may utilise affiliate links within our content, and receive commission.
XRP-affiliated, US-based major blockchain company Ripple claims that the US Securities and Exchange Commission (SEC) plans to file a lawsuit against the company because it allegedly violated investor-protection laws when it sold XRP. (Updated at 05:41 UTC: new comments from Ripple have been added. Updated at 07:36 UTC: new reactions have been added. Updated at 16:37 UTC: updates throughout the entire text.)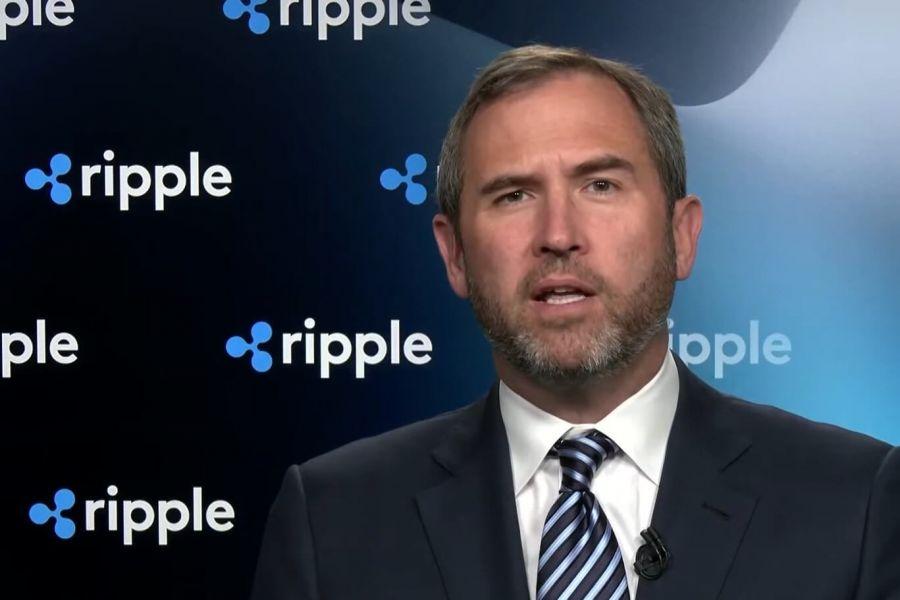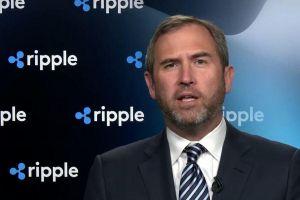 __
Updated: XRP Slides to Two-month Low As SEC Filed Suit Against Ripple
__
"Today, the SEC voted to attack crypto. Chairman Jay Clayton – in his final act – is picking winners and trying to limit US innovation in the crypto industry to BTC and ETH," Ripple CEO Brad Garlinghouse said.
At the time of writing (16:34 UTC), XRP trades at USD 0.47 and is down by 11% in a day, and is the worst performer among the top 120 assets by market capitalization today. The price is unchanged in a week and is up by 12% in a month. It also rallied by 146% in a year.
The lawsuit will also name Garlinghouse and cofounder Chris Larsen as defendants, the CEO told Fortune, adding that the SEC will file the case "in the near future."
"Make no mistake, we are ready to fight and win – this battle is just beginning," the CEO tweeted, adding that Ripple has and will continue to use XRP because it is "the best digital asset for payments – speed, cost, scalability and energy efficiency."
"It's traded on 200+ exchanges globally and will continue to thrive," Garlinghouse said.
According to him, the SEC should not be able to cherry-pick what innovation looks like, "especially when their decision directly benefits China".
In remarks to Fortune, the CEO noted that the bulk of bitcoin (BTC) and ethereum (ETH) is created in communist China, while Ripple is an American company.
Reactions to this statement varied:
"The SEC has permitted XRP to function as a currency for over eight years, and we question the motivation for bringing this action just days before the change in administration," Ripple said in a separate statement.
Moreover, according to Ripple's lawyers at Washington-based Kellogg, Hansen, Todd, Figel & Frederick, this complaint by the SEC "is wrong as a matter of law."
"Other major branches of the US government, including the Justice Department and the Treasury Department's FinCen, have already determined that XRP is a currency. Transactions in XRP thus fall outside the scope of the federal securities laws," they said, claiming that this is not the first time the SEC has tried to go beyond its statutory authority.
"The courts have corrected it before and will do so again," they added.
While XRP is the third-largest cryptoasset by market capitalization, Ripple was valued at USD 10bn in its most recent funding round in 2019.
The big one and other questions
Meanwhile, lawyers at corporate law firm Anderson Kill stressed that the big question is whether the SEC is going to try to argue that XRP is a security or that only Ripple's sales of it to the public are "securities transactions."
According to Preston Byrne, a partner at the firm, it has consequences for delisting decisions. Also, Stephen D. Palley, another partner at Anderson Kill, added that if XRP is a security it means that exchanges who are not registered broker dealers can't list it.
"I don't do price action analysis — I have no idea — but logic suggests that with fewer buying opportunities there would be fewer selling opportunities. Maybe that doesn't matter here," he said.
In either case, opinions vary whether Ripple can win this legal battle.
"First of all, the [US government] is going to lose. I don't even need to read the complaint. They might force a settlement, but they're outclassed on legal," Ryan Selkis, Founder of US-based major crypto researcher Messari and a long-time Ripple and XRP critic, wrote in his newsletter today.
However, Byrne said he's not sure about it.
"Telegram had unlimited $ for all intents and purposes and surrendered after losing a fight over a preliminary injunction. Kik had rather a lot of $ and lost at summary judgment phase. If the SEC sues Ripple in the [Southern District of New York] (as I expect) it'll be a rough ride," he said.
Meanwhile, according to Selkis, the US government "should lose."
"The SEC restrictions on non-accredited investors; the ridiculous Howey test; 80-year-old securities law like the "40 Act" all need to die in the fire. They are un-American and completely outdated. I hope Ripple wins," he said, adding that XRP as a "security" further hurts the US businesses while global companies will continue to make these markets.
"XRP as a security also means other assets will meet the same fate. At least Ripple has money to fight," Selkis said, arguing that Ripple can set new precedents and it has credible claims XRP is being used as a bridge asset today.
___
Learn more:
Ripple Not Happy With Regulatory Fog In US As Customers Worried About XRP
XRP Deemed a Security Wouldn't Harm Ripple, but Might Hurt US – CEO
How Investors in Ripple Lawsuit Tripped Themselves
Ripple Would Be Unprofitable Without XRP Sales, CEO Admits
Cryptoverse Might Face 'More Aggressive' SEC Under Biden
Kik Loses Against SEC As Judge 'Shreds' ICOs – Expect More Cases
United States SEC Chief: No Securities Law Changes for Crypto
___
Other reactions:
---