Why do Crypto-Related Surveys in the U.S. Paint Different Pictures?
Disclosure: Crypto is a high-risk asset class. This article is provided for informational purposes and does not constitute investment advice. By using this website, you agree to our terms and conditions. We may utilise affiliate links within our content, and receive commission.
Several different surveys, the results of which have come out since last year, have shown mixed feelings when it comes to how American's view cryptocurrency – while some surveys suggest more positive results, others paint a bleak picture. Where does the discrepancy come from? As various surveys are addressing various questions, we have focused on one point within all: willingness to invest in crypto.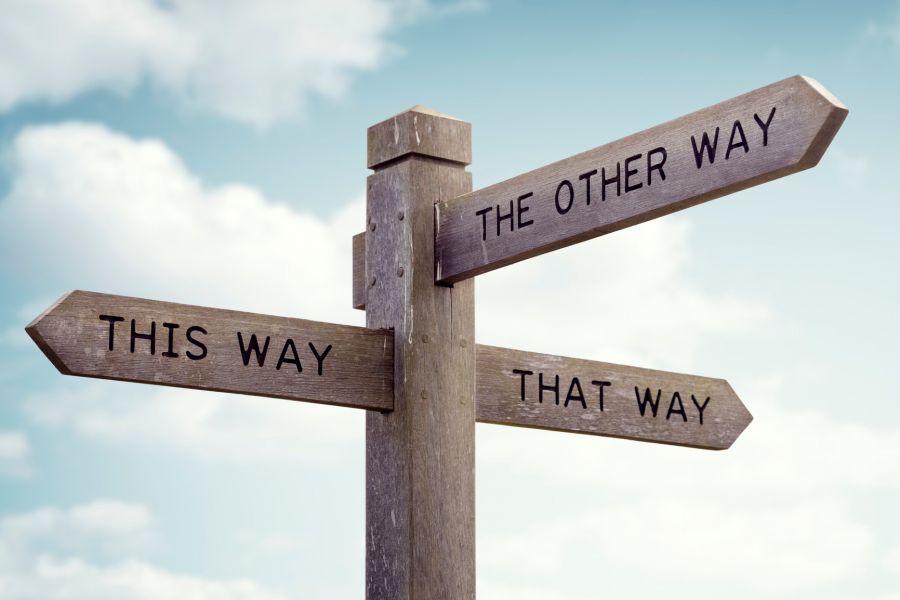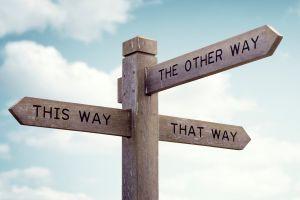 One of the most recent surveys says that crypto is the least popular asset to invest long term. According to a nationwide survey by consumer financial services company Bankrate from June 2019, real estate is American's favorite long-term investment, with 31% naming it the one thing they'd invest the money they wouldn't need for more than 10 years in (36% of them Millennials). While 20% chose stocks and 11% gold and other precious metals, only 4% picked bitcoin/cryptocurrency option, one percentage point less than the option of "none", putting it at the very end of the list.
Still, the survey conducted by market and survey research firm SSRS for Bankrate (fieldwork and via phone), which included 1,015 respondents, concludes that many in the younger generations prefer bitcoin and other cryptocurrencies, or to be more precise: millennials chose cryptocurrencies "as their top long-term investment about 9% of the time – about triple the rate of Generation X", while there were "negligible numbers of respondents" that picked crypto as their top choice in the earlier generations.
Meanwhile, the latest Coinbase report found that there is a growing interest in crypto on a state-by-state level – "Bitcoin is going mainstream in America", it says. Coinbase used data from public sources, research data derived from anonymizes an aggregated Coinbase user activity, and from research conducted on behalf of Coinbase by market research and data analytics firm YouGov, which conducted their study in December 2018 and included 2,000 U.S. internet users over the age of 18.
One of the key findings is that crypto is becoming an increasingly important aspect of local economies. At the time of the survey, which was conducted before the bitcoin rally of 2019, upwards of 15% of Americans were "somewhat" or "very" likely to buy bitcoin or some other cryptocurrency in the near future. The top 10 U.S. States for percentage of the population that owns crypto are: California, New Jersey, Washington, New York, Colorado, Utah, Florida, Alaska, Nevada, and Massachusetts. Some people stated that their interest in crypto is driven by the investment opportunity, as well as its availability to everybody in the society.
Another survey stated that 35% of Americans said that they've invested already or plan to make an investment in 2019, out of which real estate and 401(k) (the most popular type of employer-sponsored retirement plan in America) had 10% respondents, while cryptocurrency had 5%. According to this telephone survey from April 2018 of 1,014 U.S. adults, which was conducted by market research firm The Harris Poll for the American Institute of Certified Public Accounts (AICPA), "nearly half of U.S. adults (48 percent) are not familiar with Bitcoin, Ethereum, or Litecoin", which would suggest that most people were familiar with it.
Meanwhile, Cryptonews.com has reported in April of this year that the share of surveyed Americans who might buy bitcoin rose from 19% in October 2017 to 27% in April 2019. The survey was conducted again by The Harris Poll, but this time, on behalf of Blockchain Capital, an investment firm, from April 23–25, 2019 and consisted of a representative sample of 2,052 American adults. 42% of people aged 18-34 and 35% aged 35-44 said that they are 'very' or 'somewhat' likely to purchase BTC in the next five years, comparing to 25% in the 45-54 age group. On the other hand, the survey commissioned by U.S.-based mutual fund giant Fidelity Investments, showed that out of 441 investor in the U.S. questioned from November to February, four in ten respondents say they are open to future investments in digital assets over the next five years.
All these surveys seem to agree that crypto is popular among younger generations, but to what degree is still something that needs to be researched. These are valuable findings and give us an insight into people's opinions about investing in crypto – but from different angles, methodologies, and modes utilised to question people. While some of the mentioned surveys were conducted nationwide, others were conducted state-by-state. Some have done fieldwork, or called people by phone, or spoke to people closer to home and used their own user activity. Some were conducted in the bear market of 2018, others in the post-bear market of 2019. The important aspects varied as well: while the total number of respondents was similar from one survey to the next, participants were asked about the time frames of 1 year to 10 years to 'near future' depending on the study, and some involved hypothetical scenarios. All in all, we need many more surveys similar in methodology to each other to see a more accurate picture on how many people are willing to invest in crypto and when.
---