Vitalik Buterin Makes Curious Cameo in Kutcher and Kunis' 'Krypto' Video
Disclosure: Crypto is a high-risk asset class. This article is provided for informational purposes and does not constitute investment advice. By using this website, you agree to our terms and conditions. We may utilise affiliate links within our content, and receive commission.
As if 2021 hasn't been strange enough already, the weird just got turned all the way up to 11 in a befuddlingly bizarre video about crypto, blockchain, and Ethereum (ETH) from the acting couple Ashton Kutcher and Mila Kunis, and featuring a deadpan appearance from the Ethereum co-founder Vitalik Buterin.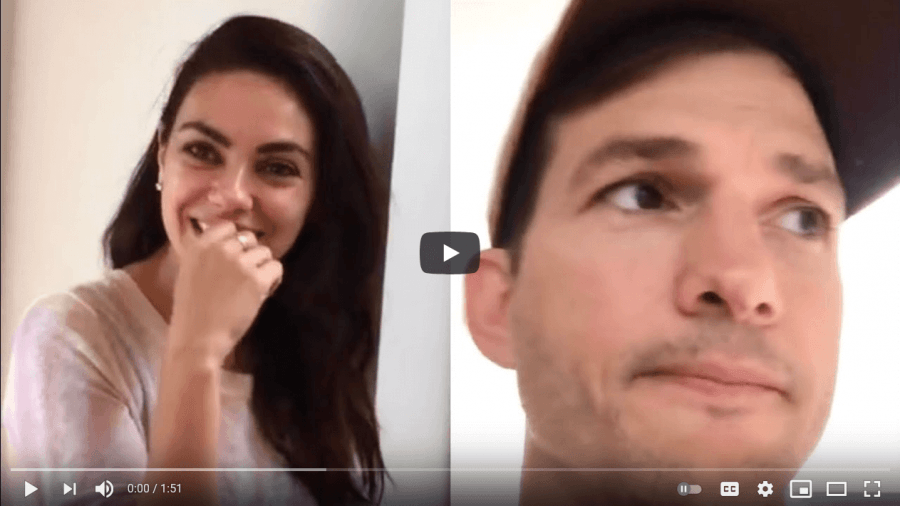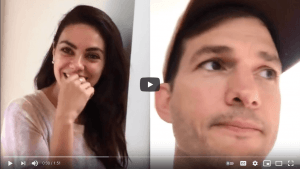 On Twitter, the Australian crypto consultant Rory Highside labeled the video an ETH "commercial" – and a "kinda cringe one" at that.
Kutcher and Kunis, who co-starred in the hit TV series "That '70s Show," shared the video on their social media channels, calling it Episode 1 of a new series called "Kutcher Kitchen Talks."
With arguably the most garish, all-caps pink caption of all time, clearly created on a smartphone video editing app as an afterthought, the "production team" announced that the episode was titled "Krypto with Kunis."
The duo appears to have recorded the distinctly low-budget video to draw attention to Kunis' non-fungible token (NFT) series "Stoner Cats" – an animated series that can only be accessed by buyers of her line of NFTs. There is nothing in the video about the series, and only a brief mention of NFTs, however. It is only the accompanying "Stoner Cats" URLs and hashtags that lead Cryptonews.com to believe that there is any sort of link between the video and the project. Perhaps we are overthinking this – arguably not something that the Kutcher clan and Buterin were guilty of when it came to making this video.
The concept behind the video revolves around Kutcher asking Kunis a series of questions about cryptoassets, along the lines of: "Hey babe, what's crypto?"
Kunis, leaning against a wall, delivers a series of short answers, as Kutcher then goes on to quiz her about blockchain, decentralization…and then ETH.
Next (oh, spoiler alert, by the way), Kutcher, the actor-director of this 1-minute-51-second production, pans his phone away from Kunis and toward a table where Buterin is seated. The Ethereum co-founder then proceeds to give an eloquent but wordy and somewhat technical explanation of the network. Then Kutcher attempts to keep a straight face while delivering the punchline:
"Well, that makes sense!"
And there the video ends – pretty much as abruptly and with as little fanfare as it began.
There. We've ruined that for you. Or perhaps spared you the ordeal of having to watch it yourself.
A YouTube commenter evidently unfamiliar with the world of crypto wrote:
"The dude explaining at the end. I legit was like WHHHHHAAAAAT????? LOL"
The Twitter jokesters were out in full force.
Because Kutcher was in that movie, right? "Dude, Where's My Car?" Never mind.
Another quipped: "I thought Vitalik said he wasn't going to be an advisor on any more projects?"
Kutcher and Kunis are both renowned crypto advocates, and began buying bitcoin (BTC) in 2013, per their own admission – although Kutcher stated in May that Kunis was originally against the idea.
Earlier this year, a Kutcher company ran an NFT funding competition with celebrity judges including Kutcher himself, alongside Snoop Dogg and Mark Cuban.
____
Learn more:
– Ethereum Documentary Crowdfunds More Than Third of its Target in Hours
– New Reality TV Show Follows Fortunes of Crypto Investors
– Buterin Not Getting Tax Write-Off For SHIB India COVID-19 Relief Donation
– Ethereum's Vitalik Buterin Now a Billionaire as ETH Prices Surge
___
(Updated at 08:32 UTC with a tweet.)
---