Ukraine Now Accepts Donations in 14 Cryptoassets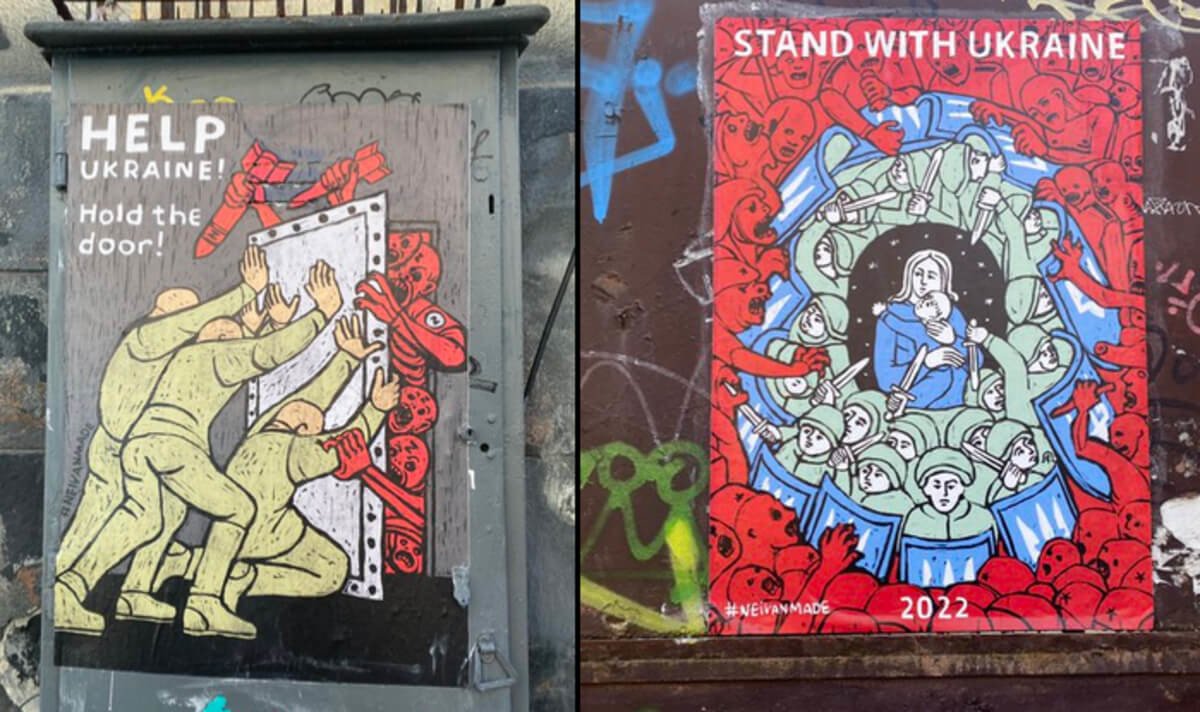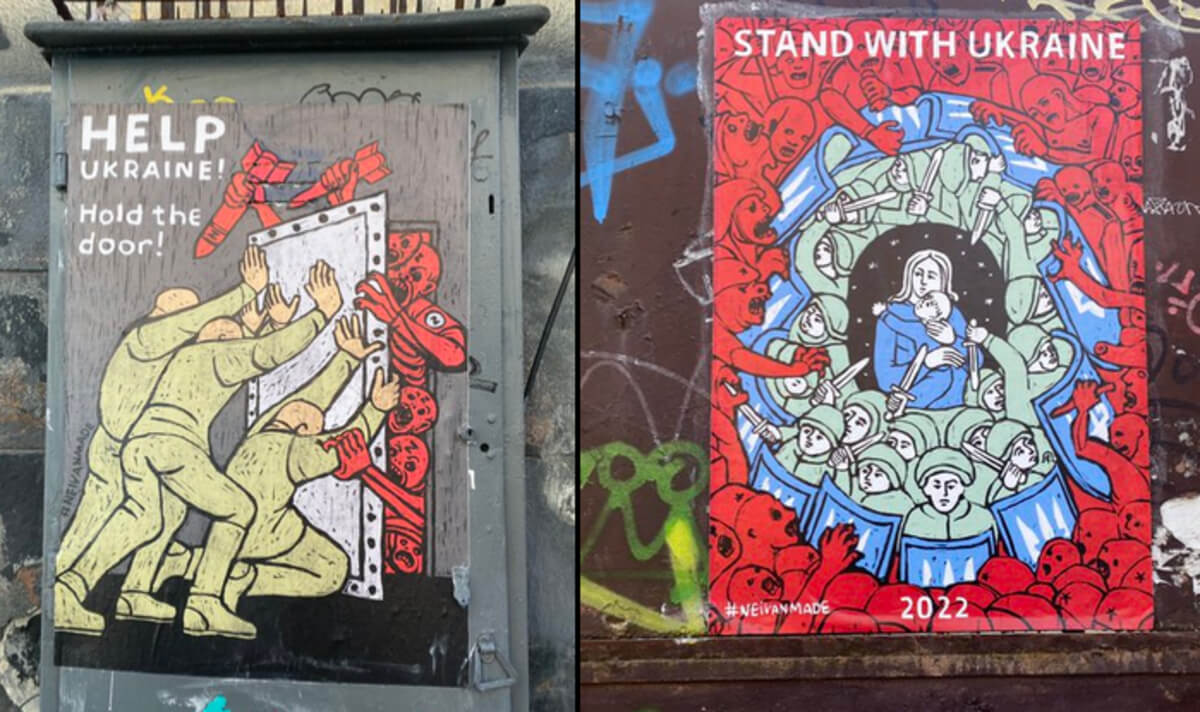 The Ukraine government now accepts donations in 14 different cryptoassets, offering donors the option to choose between some of the most popular projects within the crypto market.
The supported assets include bitcoin (BTC), ethereum (ETH), terra (LUNA), polkadot (DOT), solana (SOL), cardano (ADA), dogecoin (DOGE), monero (XMR), ICON (ICX), NEO N3 (NEO), algorand (ALGO), hedera (HBAR), and casper (CSPR). Stablecoin tether (USDT) is also supported over both Ethereum and Tron (TRX) networks.
According to snapshots by archive.org, Ukraine's official website supported nine projects by March 16, meaning that it has added support for another five cryptos over the last week or so.
The expanded support for more blockchains is welcomed by the crypto community given that it is pretty expensive to make a transaction on some networks. For instance, the average Ethereum transaction fee on March 23 was USD 10.2, per BitInfoCharts.com. 7-day simple moving average fee on the same day was USD 11.1.
"I used algorand since the transaction cost aka gas was [USD] .003 or so," one Reddit user who claims to have donated ALGO 42 (USD 36) said. "So possibly consider transaction fees before donating," they added.
Ukraine first announced the launch of its crypto fundraising site, which aims to provide interested donors with a convenient portal for contributing to Ukrainian causes, on March 14. Dubbed Aid For Ukraine, the website claims that "the community has already raised" USD 64.3m out of the USD 200m goal.
Funds raised via the initiative will be used to help the Armed Forces of Ukraine as well as humanitarian needs, according to the official press release.
"Crypto assets proved extremely helpful in facilitation of funding flows to Ukrainian citizens and soldiers, as well as in raising awareness and engaging people worldwide," Oleksandr Bornyakov, the Deputy Minister of Digital Transformation, said at the time. "The amount of crypto crowdfunding for our country is already the biggest in history so far."
Nevertheless, despite the new fundraising website going live, crypto donations seem to have reached a plateau.
According to the crypto security firm SlowMist, which tracks crypto donations to the Ukrainian government and five non-profit organizations helping Ukrainian causes, the total USD worth of crypto donations has largely remained between USD 84m and USD 94m over the past seven days.
Moreover, while crypto addresses shared by the Ukraine government continue to see a steady, even if a more modest stream of donations, other non-profit organizations supporting Ukraine have recently seen fewer donations.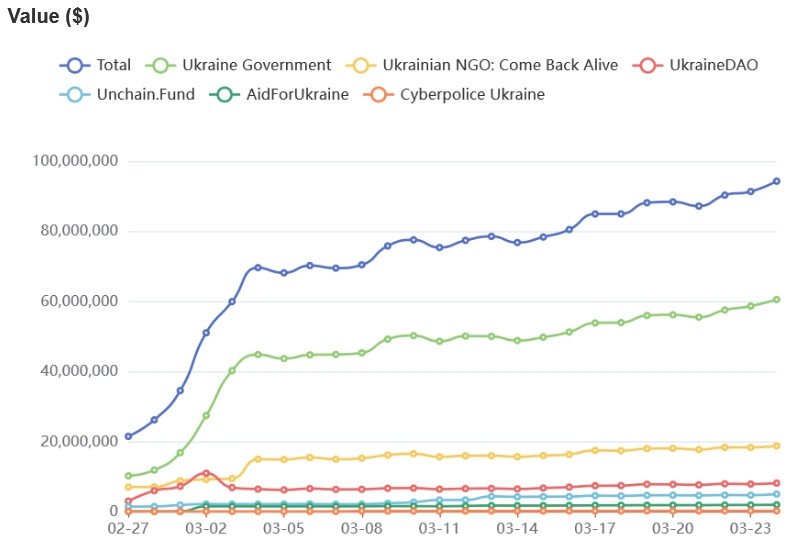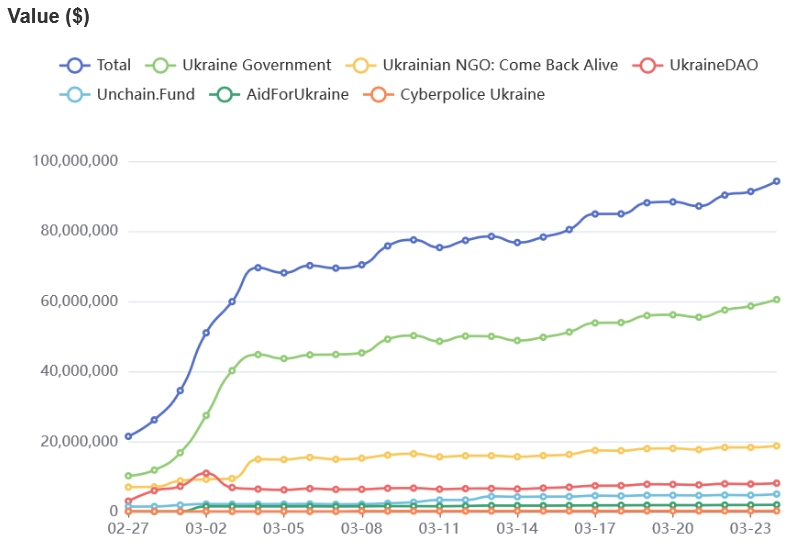 ____
As previously reported, those who wish to donate (be it in crypto or fiat) have increasingly more options to choose from (just be careful of the increasing number of scams too), some of which include:
_____
Learn more:
– Ukraine Launches Crypto Fundraising Site With FTX as Donations Slow Down
– Regulators in Ukraine, Russia Tell Banks to Block Certain Types of Crypto Transfers

– The Ukraine War: How Russia's Aggression Affected Bitcoin & Crypto and What Might Happen Next
– Tether Trading Volume in Ukraine Rises Again, Russian Volume Down

– Ukrainian Government to Launch an NFT Collection as a 'War Museum'
– Check These Ukraine NFT Projects Against the Russian Invasion
---