Tom Lee is Back to His USD 25k per Bitcoin Prediction
Disclosure: Crypto is a high-risk asset class. This article is provided for informational purposes and does not constitute investment advice. By using this website, you agree to our terms and conditions. We may utilise affiliate links within our content, and receive commission.
Famous Bitcoin bull and head of Fundstrat Global Advisors Tom Lee is steadfast in that USD 25,000 per Bitcoin forecast is a good value for the cryptocurrency, but that the timing "may be difficult."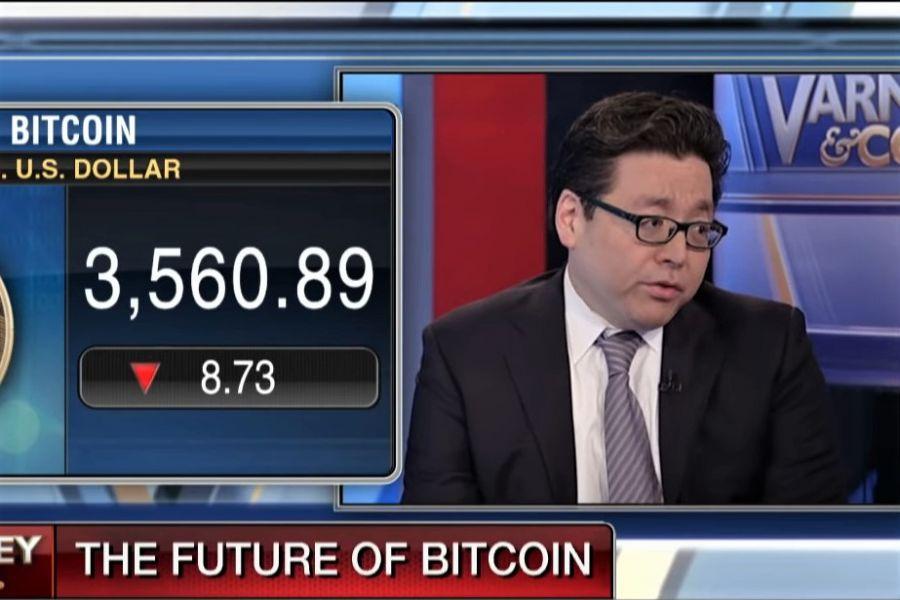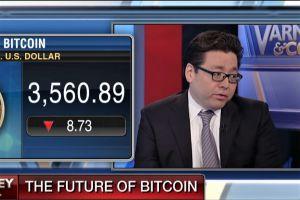 He has previously pulled out of the forecasting game – but noted that "we will cease to provide any timeframes for the realization of fair value," which he stayed true to, as he gives no timeframe for this prediction.
Speaking to Fox Business, he commented on his initial forecast that the price would reach USD 25,000 by the end of 2018: "It's a huge disappointment, neither came in terms of price or calendar. Last year was a year where the crypto bubble was really adjusting […] we thought Bitcoin would sort of survive that. It didn't. It got sold off with the rest of the market."
When asked if he wished he had never made the prediction in the first place, Lee explained, "Strangely, I just think that's a good, fair value for Bitcoin, but the timing of that is going to be difficult […] First, Bitcoin has had 70% pullbacks four times already in its 10 year history, and it's recovered to new all-time highs every time. To me, it's resilient. [Crypto is becoming] an asset class, especially driven by millennials and outside the US, there's an interest in a digital currency, digital asset store of value that's not traditional money."
Still, he makes absolutely no predictions on when that might be, or when the bear market might end. In a note to clients, dated December 13th, Lee wrote, "We are tired of people asking us about target prices […] Because of the inherent volatility in crypto, we will cease to provide any timeframes for the realization of fair value." Since then, he has remained quiet about the price – until now.
He previously started out by saying that Bitcoin could climb back to USD 20,000 by mid-year and even reach USD 25,000 by the end of December. He later amended this end-of-the-year forecast, pulling it down to a USD 22,000 – USD 20,000 range. Then in November, when Bitcoin was trading at around USD 5,500, Lee was certain the price would triple in the remaining month and a half. None of that happened, but he – like a good part of the crypto community – remains ever optimistic.
Meanwhile, finance giant JP Morgan claims that Bitcoin could fall below USD 1,260 if this bear market persists.
Bitcoin price chart: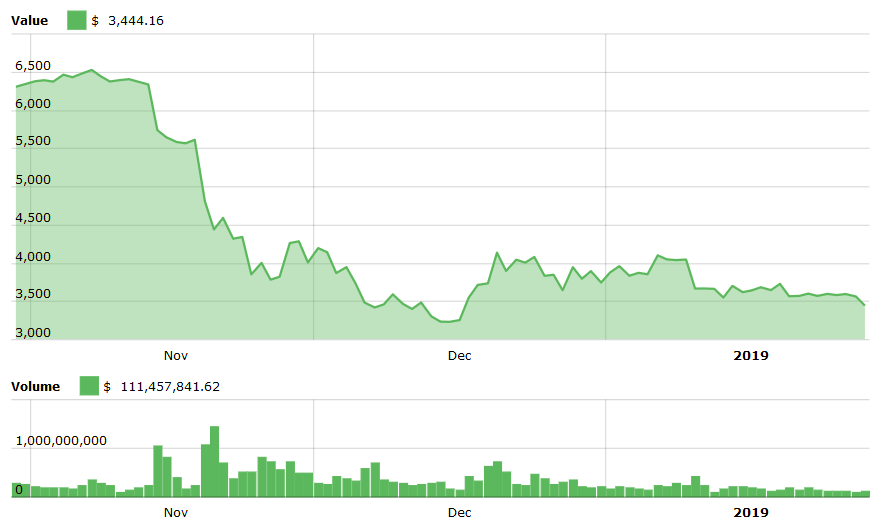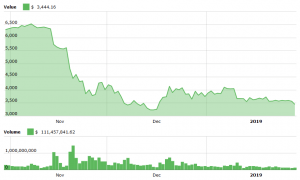 ---