Today in Crypto: Gnosis Released Pay and Card Products, cLabs Proposes Migrating Celo to Layer 2 Built on Ethereum, Unstoppable Domains Adds ENS-based .eth Domains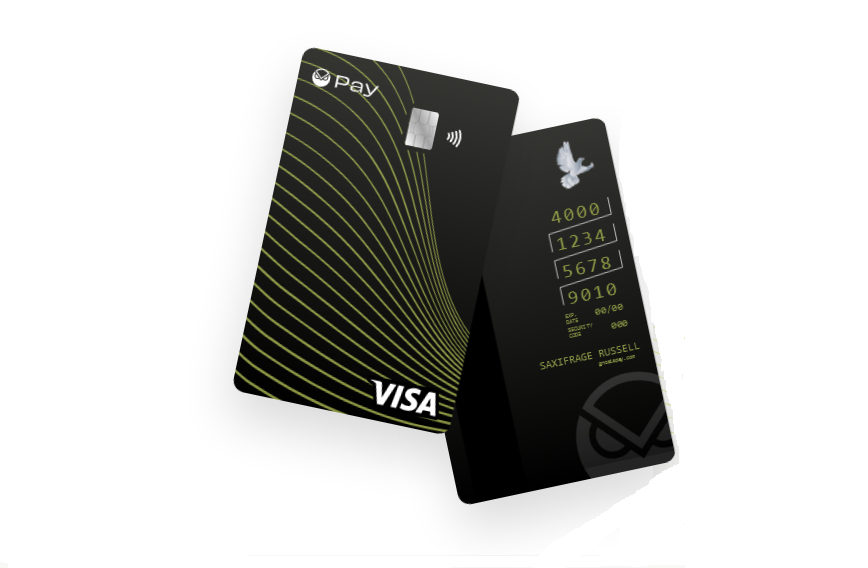 Get your daily, bite-sized digest of cryptoasset and blockchain-related news – investigating the stories flying under the radar of today's crypto news.
__________
Payments news
Gnosis, a sidechain to Ethereum, announced today that it is releasing Gnosis Pay and Gnosis Card, described as "the World's First Decentralized Payment Network and Self-Custodial Debit Card." The team said that with Gnosis Pay, users can spend digital assets directly from their wallets wherever Visa is accepted. It fuses Visa Debit functionality with smart wallet technology from Safe. It added that the Gnosis Card is linked directly to an onchain wallet instead of a traditional bank account, built on the Gnosis Pay decentralized payment network.
Blockchain news
cLabs, the core developer behind the Celo blockchain, proposed migrating its network from Layer 1 to Layer 2 built on Ethereum. The team said that this would enable building openly in the spirit of Web3, while the upgrade has the potential to enhance the scope and impact of Celo through increased security - given that Celo would inherit Ethereum security. "As Celo becomes run partly by Ethereum node operators through EigenLayer, this would also make Celo the first major project with a restaking use case," said the announcement, The team also wants to use the OP Stack, a tool offered by Optimism, to facilitate the transition and build its chain's requirements.
Mantle Network, a modular Ethereum layer-2 (L2) blockchain, unveiled its mainnet today at the EthCC in Paris. Per the press release, Mantle Network Mainnet Alpha is "the culmination of six months of development efforts, during which the network processed 14 million+ on-chain transactions, saw 140,000+ smart contracts deployed, welcomed 48,000+ developers, connected to 690,000+ unique wallet addresses, and maintained a monthly active wallet addresses count of 157,000+." The testnet phase concluded following multiple security audits that helped remove potential risks and vulnerabilities, it added.
DeFi news
Domain and digital identity platform Unstoppable Domains today announced the addition of Ethereum Name Service (ENS)-based .eth domains to the Unstoppable website, with plans to become "the first one-stop shop for Web3 domains with support for all leading naming systems and blockchains." The launch will allow anyone to natively buy .eth domains via Unstoppable, said the press release. Adding .eth domains to Unstoppable also gives users a single platform to buy their .eth, .nft, .crypto, and .polygon domains in one place. Every .eth domain purchased from Unstoppable will be registered through the ENS smart contract with the same full functionality as other .eth domains. In the coming months, Unstoppable will introduce the ability to manage .eth domains within the Unstoppable experience, including setting crypto addresses, managing on-chain profile data, and transferring .eth domains, the team added.
Investment news
The DFINITY Foundation, a not-for-profit science and technology organization and a contributor to the Internet Computer blockchain (ICP), today announced the launch of a $5 million decentralized artificial intelligence (DeAI) grant to support projects leveraging AI on ICP. The Internet Computer will be the first blockchain to run advanced AI models on its decentralized and permissionless network in a quasi-trustless mode, the team said, and "later, we will release full "AI smart contracts" leveraging work that enables neural networks to run deterministically." Many projects on this blockchain already depend on AI, but the team anticipates "much heavier usage" once native Web3 AI is available.
ConsenSys, the Ethereum developer behind the MetaMask wallet, held talks with investors over the summer about a potential capital injection - it met with multiple investors about fundraising in recent weeks, The Block reported, citing four people familiar with the matter. However, the company claims that it is not actively fundraising. A spokesperson was quoted as saying that "the company has experienced a significant influx of inbound investor interest, fueled in part by inaccurate reporting on the secondary market activity in our stock earlier this year," adding that the company does not need money and is "not actively engaged in a formal process."
Security news
Different types of crypto crime are seeing very different success rates in the first half of 2023, compared to the first half of 2022, per an analysis by TradingPedia, based on Chainalysis data. There is an "immense drop" of $3.24 billion from the $4.32 billion dollar amount recorded in H1 2022, representing 77% less crypto stolen through scams in the first half of this year (in USD equivalents). Only 1 of the 8 crime categories - ransomware - is seeing more inflows in terms of an absolute dollar amount. $449.1 million was extorted from victims from January till the end of June 2023. "This an alarming signal as this amount is already at 90% of the total sum stolen through ransomware in the entire 2022, which amounts to roughly $500 million," the team said.
---