From Homeless to Quadrupled Monthly Income: Just One of Many Advantages of Blockchain and Web3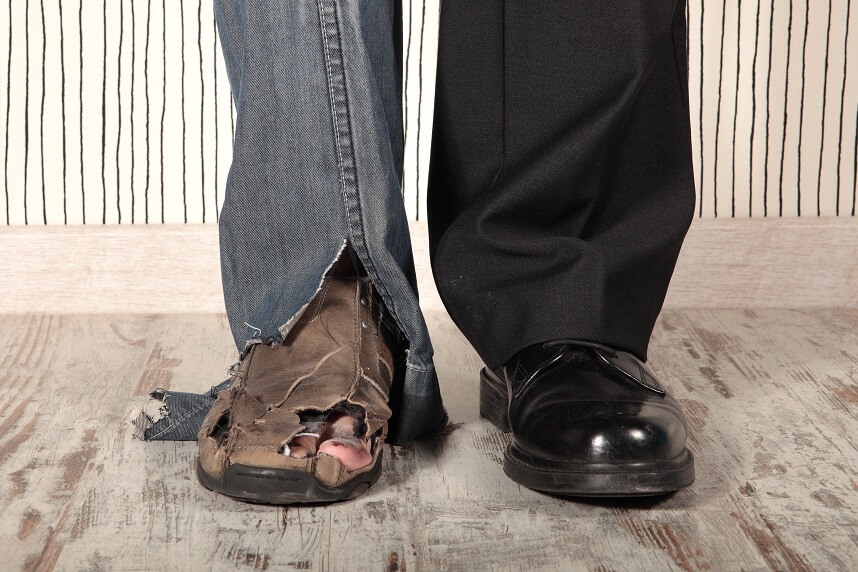 Among the greatest values of blockchain and Web3 is that they enable different communities across the world to use the novel technology's building blocks to solve issues specific to each of them, said Xochitl Cazador, Head of Ecosystem Growth at the open-source, mobile-first Celo platform. The many opportunities created this way include universal basic income (UBI), undercollateralized loans, and micro-work.
The value of Web3 is largely measured by metrics like total value locked (TVL), but another way the value could be measured is in terms of communities and the basic needs being met, said Cazador to Cryptonews.com.
Communities look to solve different issues
Celo, she added, has a global ecosystem with builders in 150 countries, many of whom are in emerging markets. Some of the most active hubs are in Nigeria, Kenya, and Uganda, as well as in areas in Latin America, such as Brazil, and Colombia – and the focus here is on real-world use cases.
Therefore, Cazador noted that,
"One of the things that we're seeing develop in our ecosystem is that people are building solutions for their communities."
Everyone applies this emerging technology differently across different regions, she said – even within a single region, there are micro-communities to observe, given that they each have issues current for them specifically. For Brazil it may be protecting Amazon, so projects are focusing on that. Or in Kenya, where the unemployment rate is high and the population is very young, projects are focused on allowing microwork, "which is a really great use case for crypto," Cazador said.
Examples include projects that are working on universal basic income, looking at how we tokenize real-world assets, as well as promoting positive action. impactMarket, for instance, is a decentralized poverty alleviation protocol that enables the distribution of unconditional basic income (UBI) to those in need. One of their projects is the UBI for Ukraine initiative, supported by partners in the Celo Ecosystem.
Another example is undercollateralized lending, provided by projects such as Roda, based in Colombia. Celo ran a pilot in the first half of 2020 during COVID-19 lockdowns to test certain ideas related to undercollateralized credit for Venezuelan migrants residing in Colombia, finding that peer-to-peer (P2P) systems "collateralized on social relationships, can decrease both the cost of capital and the cost of operations for lenders in emerging markets."
Cazador said,
"What's really interesting about this case in particular is that some of the individuals that received loans were literally sleeping on the street: they received a $500 loan to purchase a motorised bicycle that allowed them to become a courier for something like Uber Eats."
Not only did they get access to stable employment, but their monthly incomes doubled, tripled, and even quadrupled. "And I think this is what gets me excited about Web3: these new outlets for people to begin to get access to basic financial tools and to really change their lives."
Additionally, Web3 solves issues of Web2 when it comes to payments, as it enables people to receive digital assets immediately after performing a task, and without a large percentage of it disappearing in fees, she said and added:
"So I think there are themes within each country, there are very specific circumstances. And I think we see projects emerge that are tackling those very specific cases."
What we are seeing here, said Cazador, is that
"People are taking kind of the building blocks of Web3 and reimagining them in ways that we can't because we're not on the ground in those communities. So I think where the potential lies is: how do you take some of these building blocks and reimagine them in ways that really benefit these local areas?"
Toucan is another example of such a project. It is tokenizing carbon offsets, working to incentivize farmers to more planet-positive action.
More to come in the years before us
Cazador argued that we are currently seeing more projects that focus on this type of tokenization, approaching it in different ways, while the future will bring even more action focused on trees and water, for instance.
"You're putting the power back into the hands of the individuals and the communities to develop these solutions that really work for them. And so, in five years, I'm really excited to see a community thrive because they're able to build these building blocks on their own."
Also in a few years, Cazador expects that the industry will continue to make this new technology simpler for the everyday user.
Cazador noted that we're also now seeing larger projects joining hands with smaller ones to address specific issues, and "I think that's going to continue to be a theme" in 2023 as well.
As reported earlier in January, the Celo Foundation, which promotes the layer-1 Celo blockchain and its ecosystem, unveiled its new brand identity and vision designed in collaboration with New York-based agency Red Antler, as well as a series of partner launches and awareness campaigns. These are aimed toward the adoption of Web3 by everyday users around the world. "The brand evolution sees planned launches from Opera, GoodDollar, and an NFT auction with Valora and Arigallery featuring artists from Celo's global ecosystem," it said.
Meanwhile, in late November, blockchain technology company ConsenSys partnered with Celo to drive the mainstream adoption of Web3. It enabled developers to build on Celo with Infura, with the announcement adding that the Infura integration offers multichain support with complementary tooling that communicates with the Celo blockchain for rapid deployment and scaling.
Developers have also been enabled to deploy Ethereum (ETH)-based dApps with Truffle, use Diligence's smart contract audit service, and transact between Celo and other decentralized finance (DeFi) platforms and dApps with MetaMask.
____
Learn more:
- Curve.Finance Deploys on Celo
- Celo's Ecosystem of Companies Raise $77.3M in Funding

- Celo Foundation Announces the Launch of '2% for Web3 Impact' Pledge
- End User Scams and Phishing Attacks in Web3: Are They Being Underreported?

- The Pros and Cons of Web2 Joining Web3
- The Future of Web3 Will Be Multichain and Chainless at the Same Time
---