Super Bowl Crypto Ads, Which One Was the Most Interesting?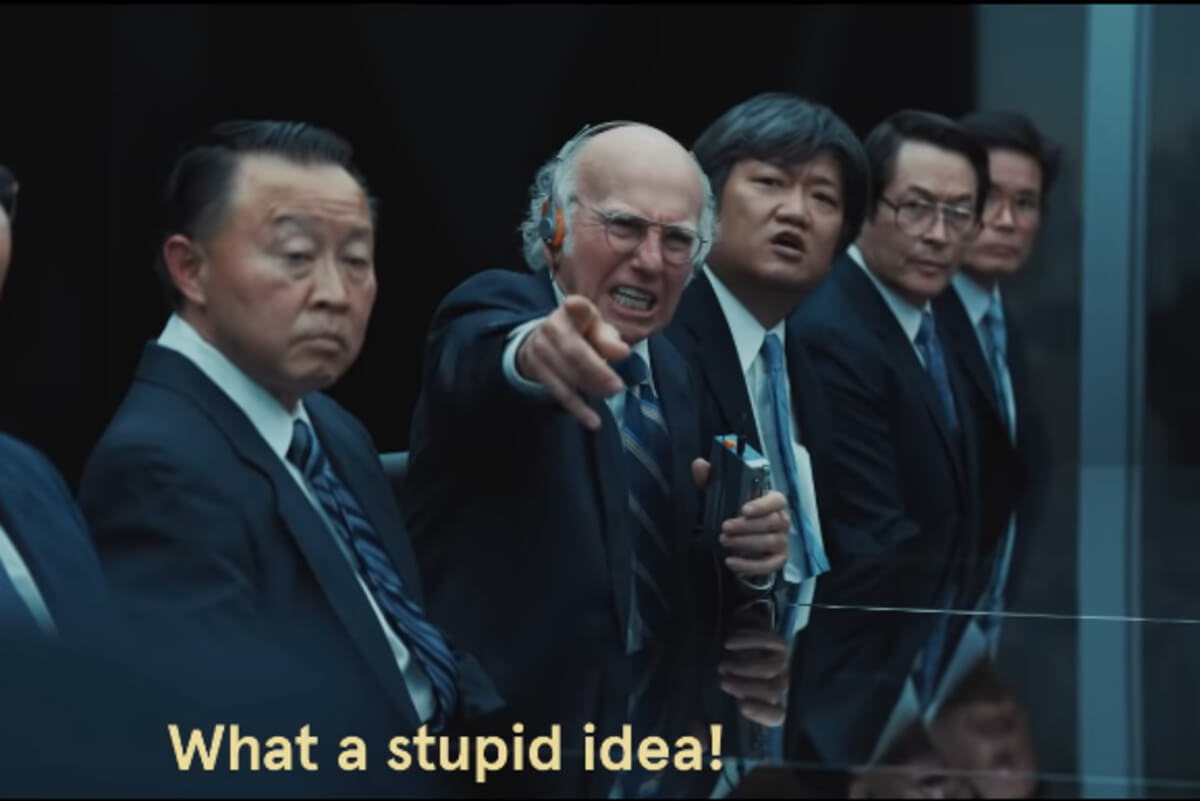 The 2022 Super Bowl was inundated with crypto ads as four crypto trading platforms and one decentralized autonomous organization (DAO) aired ads promoting the nascent industry.
Reactions varied widely, but the majority in the crypto community seemed to be impressed with the ads by major crypto exchanges Coinbase and FTX.
Coinbase's Bouncing QR Code
Arguably, the most popular of Super Bowl crypto ads was Coinbase's minute-long bouncing QR code, which invited new customers to sign up and get USD 15 in bitcoin (BTC) for free. The ad was popular enough that the Coinbase app crashed following its airing.
Many crypto users on social platforms praised Coinbase for its ingenious ad design. "Probably the most effective ad so far during the Super Bowl! Was it just me or did you also open up the camera on your phone and scan the QR code" asked certified broadcast meteorologist at FOX2News Michael Estime.
Inspired by the iconic bouncing DVD logo meme, the ad almost entirely consisted of a colorful bouncing QR code. And, it seems like few managed to resist and not scan the QR code.
"Coinbase was my fav I was just staring at the QR code for about 15 seconds and then scanned and opted for the chance to win 1M it was pretty fun," one Reddit user said.
However, the fact that Coinbase crashed prompted some backlash from within the crypto community. For one, crypto enthusiast Edward Snowden, an American former computer intelligence consultant and whistle-blower, criticized the exchange for not preparing.
"Coinbase spending [USD] 16,000,000 on a Superbowl ad to direct people to their website and [USD] 0 to make sure that website doesn't crash 10 seconds after the ad starts is so very internet," Snowden said.
FTX: "Don't be Like Larry"
Larry David, the comedy legend behind Seinfeld and Curb Your Enthusiasm, starred in a "pretty funny" ad for CEO Sam Bankman-Fried's FTX.
In what seemed like a review of history's greatest inventions, David was popping up in various historical episodes where he dismissed a variety of inventions—wheel, fork, and even democracy—with skepticism. When introduced to FTX, he says: "I don't think so. And I'm never wrong about this stuff."
The ad finishes with a voice saying, "Don't be like Larry."
Some in the crypto community commented that the ad was both accurate and comic. "I personally liked the FTX commercial, thought it was pretty funny and while being funny also being true," one Reddit user said.
"At the end of the day people need to make the effort to learn. And it is impossible to tackle all concerns in a funny super bowl ad. FTX ad challenge you to rethink that maybe your are in the wrong side of history," said a Twitter user.
Like its peer, FTX's ad also included a giveaway element. The exchange announced that it would give away BTC 7.54 for those who entered before midnight.
Crypto.com: LeBron talks to LeBron
The Crypto.com ad featured the American professional basketball player for the Los Angeles Lakers, LeBron James, who was chatting up with his younger self.
"If you want to make history, you gotta call your own shots," James encourages his younger version about taking the leap and joining the NBA straight out of high school.
In a behind-the-scenes video teasing the commercial, Ben Lay, creative director for Crypto.com, said that "this is really a story about all of us," as we've "all had to make these big courageous decisions that affect our future."
"James is such a transcendent figure, but yet at the same time he brings this humanity that we can all relate to. Together, we're inspiring a new generation of builders to create a better version of the internet," Lay added.
eToro: Crypto? Stocks? Where to start
A commercial from the Israeli social trading and multi-asset brokerage company eToro also ran during the Super Bowl. Unlike its peers, however, eToro did not feature a celebrity. Instead, it starred a confused man who was considering starting trading.
Notably, the ad also featured a Shiba Inu dog, who was especially appealing to the meme coin community.
Bud Light's NFT Imagery
Lastly, major beer brand Anheuser-Busch's Bud Light, which earlier this year partnered with Nouns DAO, a non-fungible token (NFT) project that generates avatars based on nouns, featured the "Noun glasses" NFTs in its Super Bowl ad.
Bud Light had received a Nouns NFT in mid-January and used it as its Twitter avatar for some time.
The ad did not come as a surprise since the company had shared plans days prior to the playoff.
Meanwhile, not everyone was happy about the ads.
"If cryptocurrencies are actually money, why do we need Super Bowl ads using FOMO [fear of missing out] to sell them? I've never seen prime time ads about buying Euros, Yuan or Yen," said one Twitter user.
Some even likened the hype to the dot-com bubble, adding: "never heard from any of those companies again."
____
Learn more:
- Coinbase's Volatile Weekend: Security Threat, Service Paused & Restored, Site Crash
- Crypto.com's Super Bowl
- Binance and FTX Competing for Landmark Barcelona Shirt Sponsorship Deal – Report

- Crypto Adoption in 2022: What to Expect?
- Half of Surveyed Millennial Millionaires Set to Buy Even More Bitcoin, Ethereum in 2022

- NFTs in 2022: From Word of the Year to Mainstream Adoption & New Use Cases
- What's in Store for DAOs in 2022?
---