South Korean Banks 'Play to Their Strengths' with Bitcoin Custody Moves
South Korean commercial banks are now in "fierce competition" with each other in the race to launch bitcoin (BTC) and other cryptoassets custody products that they believe will prove a lucrative market for them, per a new report.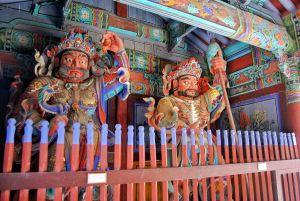 According to media outlet Newsis, industry sources claim that the cryptoasset management market "is expected to grow even larger" when a landmark legal amendment that requires all virtual asset service providers (VASPs) in the country to impose anti-money laundering protocols comes into force in March this year. The media outlet claimed that this would lead to "fierce competition" in the crypto market among banks.
The new legal measures will also hand banks considerable power when dealing with crypto exchanges, effectively granting them the authority to decide whether trading platforms are granted real-name banking contracts. Only platforms that abide by real-name, social security number-verified banking regulations will be allowed to continue trading.
As such, it appears that banks now hold all the aces in the crypto sector, and are looking to take advantage.
As previously reported, NongHyup, Kookmin and most recently Shinhan, three of the nation's biggest commercial banks, have recently announced their intention to begin offering crypto custody services, and will likely look to woo custom from domestic crypto exchanges. Rival Woori Bank is also reportedly keen on entering the sector.
The Newsis report's author quotes In Ho, the head of Korea University's Blockchain Research Institute, as saying,
"There have even been hacking accidents at Bithumb and Upbit, the largest cryptocurrency exchanges in Korea, so some people think that if banks take charge of [crypto custody], they will be compensated [in the event of further hacks]. Banks will be able to play to their strengths in this manner."
And the professor added that banks are also keen to offer their services to an "increasing" number of professional investors with a penchant for crypto.
In concluded,
"Things have changed. In recent times, not only individuals, but also institutional financial companies and institutional investors are increasingly starting to invest in cryptoassets. This may be a contributing factor."
___
Learn more:
Several Swiss Banks Are 'Ready to Go' Upon Crypto Gateway Launch - SDX
Russian Banks Given Power to Freeze or Block Crypto-linked Accounts
Crypto Can Disrupt Legacy Finance And Add Another Layer On It - Panel
Spanish Security Giant Prosegur Enters Crypto Custody Race
---