Several Swiss Banks Are 'Ready to Go' Upon Crypto Gateway Launch - SDX
The Swiss Stock Exchange (SIX) and its partners developing a new crypto gateway for Swiss banks are already in talks with several local banks, with some of them ready to go at the gateway launch, Tim Grant, Head of Business at the SIX Digital Exchange (SDX) told Cryptonews.com. And these banks mostly serve high-net-worth individuals.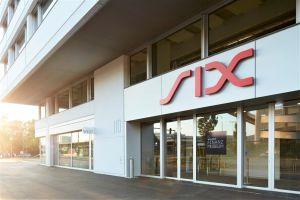 As reported, last week, SIX announced what Grant described a "historic" partnership with Swisscom - the two, with the regulator FINMA-approved digital asset bank Sygnum, launched the Institutional Digital Asset Gateway, which aims to enable Swiss banks to offer access to digital assets for their clients in the first quarter of 2021.
The gateway is being developed by Custodigit, which is already operational. It's already supporting Sygnum directly, but Grant was unable to share any other banks' names.
"But we are in active dialogue and have been for a while with a number of Swiss financial institutions to provide this," he said. "When we come out in Q1 with this sort of the overall combined offering over and above what Custodigit does, we do have Swiss clients that are ready to go on that, which is great."
As to what kind of institutions the company is talking to, Grant said he'd call them "Swiss cantonal banks and private banks." He added that they don't anticipate selling to the "biggest, tier 1 global players," like UBS and Credit Suisse, which are "always going to build this kind of capability themselves," but to "tier 2 and below, your regional banks, cantonal banks, wealth management - companies that may be still fairly significant in size but a little bit more domestic in their view. That's the kind of clients that we're talking to."
Meanwhile, "probably the most significant connection" or "the common thread" between these institutions, said Grant, are "high-net-worth individuals in the background, who really want to put this in their portfolios. And, you know, this is significantly sized holdings and significantly sized appetite."
A second element is the institutional money, in the sense that it "goes back to the institutional asset management business," instead of high-net-worth individuals.
Meanwhile, Custodigit is a company that "provides a software that brings together a lot of things that ultimately allows banks and wealth managers […] to get access to the market." As an example, Grant gave a medium-sized Swiss private bank or a wealth manager who wants to offer crypto to their clients to diversify their portfolios, but they need access to exchanges and over-the-counter venues, the front-end, connection to the core banking system, and means to custody those assets - and all of that to be done in a regulated context.
"It's about providing all of that in one solution for banks and wealth managers. And [SIX is] serious in 2021 about really enabling crypto and digital asset capabilities for our clients," Grant told Cryptonews.com.
The partners are going to start in the Swiss market, said Grant, but "will ultimately go way beyond [and] global in this offering."
SDX "very close" to going live
The SIX Group, owner of the Swiss Stock Exchange, is set to launch SDX in the first half of next year, and this is "very close" to happening, according to Grant.
SIX is "building a brand new exchange for digital assets and a brand new CSD [Central Securities Depositary] for digital assets," he said, and the roadmap from here includes getting proper licenses – "not watered-down or limited licenses" of any sort.
"So we now have line of sight to getting those licenses with FINMA in and around Q2." And though "we can never tie a regulator down to a date, Q2 is when we're aiming to go live."
This means SDX aims to become "operationally ready to engage with large financial institutions on transactions," listing, trading, settling, and custodying assets, etc.
Furthermore, "we'll be engaging with big corporate issuers," as well as looking at tokenized loans. The team is "talking to the biggest issuers in the Swiss market about issuing assets on our platform [and] to the buy-side about buying assets on our platform," said Grant. Once live, they won't be using central bank digital currency on day one, "because it doesn't exist yet, but we will be using SIX commercial money as a coin, you know, tokenized money in our platform."
Per Grant, possibly in Q2-Q3, "you'll see all of those assets, bonds, loans, equities, all kinds appearing on our platform." And looking forward a year from now, "we'd see a series of big and successful transactions and maybe will have start to see some limited liquidity, we don't think that's going to happen overnight."
Cross border roadmap
For the last two and a half years, SDX has been "focused heavily on building regulated infrastructure in Switzerland, and ultimately beyond," and "very focused on what I would call regulated securities in the digital asset space," these being classic debt, bonds, equity, etc, said Grant.
With the growing institutional interest, as seen in moves by massive companies such as PayPal and Fidelity, SIX invested in provider of an institutional trading platform for digital assets Omniex early this year. And the Custodigit-developed gateway announcement was "the next big step for us at SIX in the move into institutional provision of infrastructure for digital assets in general, this time very much for the crypto world," Grant said.
In June this year, SIX also acquired the controlling stake in BME, a major operator of the Spanish stock exchanges. "So you can imagine that we would be keen to move into the Spanish market sooner rather than later. And would suspect that would be a 2021 event," Grant told Cryptonews.com.
Generally, SIX is looking to expand globally, such as to Germany, France, Luxembourg, Italy, and the UK, among other European countries – for which Grant said is all "absolutely a scope for 2021." Asia is also on the company's map, with SDX together with SBI Digital Asset Holdings announcing last week that they'll work on a joint venture "to drive institutional digital asset liquidity" through a Singapore-based digital issuance platform, exchange, and CSD venue, which should go live by 2022.
As for North America, "that feels like a harder nut to crack given the sort of fragmented regulation [and] federal state kind of construct there," said Grant. "That is in our sights, but I suspect it's a little bit longer term."
Meanwhile, Grant stressed that SDX is the digital asset arm of SIX, and "what's really valuable" about being "one big integrated platform within SIX" is that "we have access to and can leverage all of the resources of the SIX Group," concluded the SDX Head of Business.
The group is divided into four business units: Securities & Exchanges, Banking Services, Financial Information, and Innovation & Digital. It is owned by around 122 national and international financial institutions that are active in the Swiss financial center.
____
Learn more:
DBS Makes it Official: Banking Giant Will Launch Crypto Exchange
Crypto Can Disrupt Legacy Finance And Add Another Layer On It - Panel
Crypto-Keen Chinese Giant-Owned 200 YO Bank Lures BTC-Hungry Rich Investors
Banking Giant Sberbank May Launch Token, Digital Asset Trading Platform
State-owned Belarusbank Launches Crypto Exchange Amid Sanctions Against Lukashenko
Russian Government Indirectly Gets Into Bitcoin Trading And Custody
Get Ready For Crypto Banking, DeFi & CBDC Surprises - Venture Capitalist
---