Spanish Security Giant Prosegur Enters Crypto Custody Race
Another international security services behemoth has taken the crypto plunge, with Spanish firm Prosegur launching a dedicated subsidiary that will offer crypto custody services.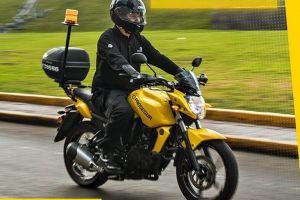 The company, which is based in Madrid, has over 160,000 employees worldwide and reported net profits of almost USD 190m in 2019, said that it had "launched a comprehensive digital asset management and custody solution," per El Español.
The new subsidiary is called Prosegur Crypto and will provide crypto custody and key management services for institutional investors.
Prosegur is the market-leading security services provider in its native Spain, but also has a lion's share of the markets in Brazil and Germany – as well as a strong presence in Portugal and Latin America.
Prosegur Crypto's newly appointed CEO Raimundo Castilla claimed,
"Our platform will meet a real and urgent need that exists in today's market."
The new company claimed that its solution would be made available to financial institutions, government agencies, fund and investment managers and family offices.
And the company added that "trading platforms" would also be allowed to make use of its services to "execute the management processes" of digital assets, including the sending and receipt of transactions on blockchain networks.
The company added that customers would be able to access their funds via a mobile app, and boasted that it provided "the highest of standards in security," adding that this was an area in which Prosegur was "a world leader," due to its arsenal of "state-of-the-art cryptographic security technology solutions."
Yesterday, South Korean commercial banking giant Kookmin claimed that it was hopeful of having its own crypto custody services up and running before the end of 2020.
___
Learn more:
Get Ready For Crypto Banking, DeFi & CBDC Surprises - Venture Capitalist
Russian Government Indirectly Gets Into Bitcoin Trading And Custody
WEG Bank Plans Crypto Custody With New Partnership
Two More Major South Korean Banks Keen on Crypto Custody
State-owned Belarusbank Launches Crypto Exchange Amid Sanctions Against Lukashenko
---