Sam Bankman-Fried's Legal Expenses Paid by Alameda Money He Granted to His Father – What's Going On?
Disclosure: Crypto is a high-risk asset class. This article is provided for informational purposes and does not constitute investment advice. By using this website, you agree to our terms and conditions. We may utilise affiliate links within our content, and receive commission.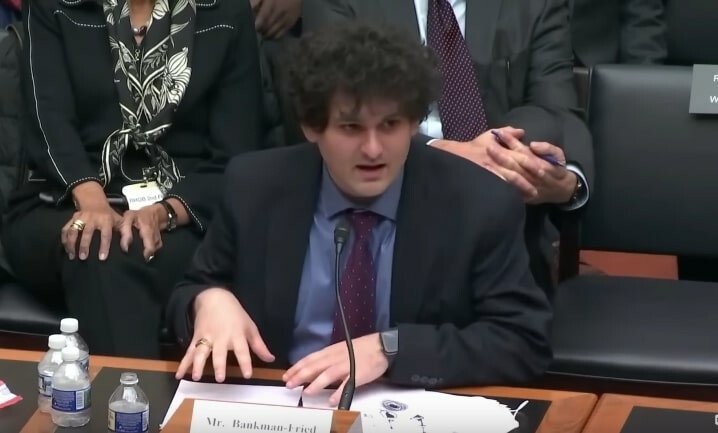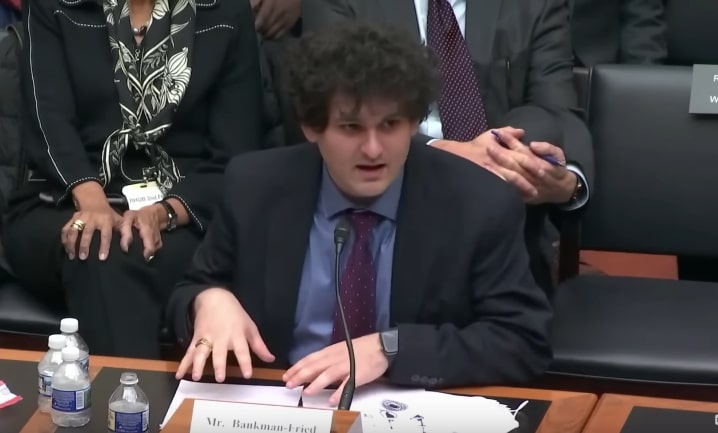 Sam Bankman-Fried, the founder of the bankrupt FTX exchange, has been accused of using the $10 million he had transferred to his father during his time as CEO to cover his legal expenses.
In 2021, while still serving as CEO of FTX, Sam Bankman-Fried reportedly transferred millions of dollars to his father, funded by a loan from the now-bankrupt Alameda Research trading firm, according to Forbes.
The news outlet cited "two sources close to the company" in their report.
In short, SBF has been paying massive legal fees from the money borrowed from Alameda and sent to his father, Stanford Law professor Joseph Bankman, with Forbes stating that,
"After receiving at least $10 million from Alameda, Bankman-Fried sent the funds to Bankman using his lifetime estate and gift tax exemption — essentially a tax-free gift."
He gave the maximum amount a person is allowed to give in their lifetime, which would have been $11.7 million that year, sources said.
This would potentially explain how Bankman-Fried has been able to pay his roster of attorneys while he had claimed to have only $100,000 in his bank account last November following the company's bankruptcy filing.
According to the report,
"A source close to Bankman-Fried told Forbes that his defense costs are likely in the single-digit-millions range."
The former CEO is represented by Mark Cohen and Christian Everdell of Cohen & Gresser, former federal prosecutors who were part of a defense team that advised Jeffrey Epstein associate Ghislaine Maxwell, convicted of sex trafficking a minor.
Furthermore, a source told Forbes that Bankman-Fried is also advised pro bono by criminal defense attorney David W. Mills, a close family friend and colleague of Bankman-Fried's father at Stanford.
To cover his legal fees, the defense team requested financial aid from the bankruptcy court.
They also sought approval to use the multi-million dollar coverage from FTX's insurance policies and gain access to the 56 million seized Robinhood shares.
The former CEO purchased these shares in 2022 using borrowed money from Alameda, and they are now valued at approximately $485 million.
His parents, Joseph Bankman and Barbara Fried, a retired Stanford Law professor, received subpoenas from FTX attorneys last month, asking for personal financial statements and records of any assets that were transferred to them by FTX companies or its employees.
The two have reportedly leveraged their personal assets to financially support their son, with reports claiming that a $1.8 million house was used to secure a $250 million bail package in December.
No end to the charges
Meanwhile, FTX is now led by a well-known restructuring expert John J. Ray III as its new CEO. He reportedly charged the company $690,000 in fees for two months of work, while hundreds of lawyers and advisors working on the bankruptcy case are said to have charged FTX a total of $38 million in expenses.
The exchange, under the new management, will reportedly sell its stake in Web3-focused startup Mysten Labs for $95 million in an effort to pay back its customers, and it managed to reach a deal to recover $400 million in cash from the Bahamas-based Modulo Capital.
FTX also recently asked a US bankruptcy judge to protect its property from the liquidators in charge of winding down its Bahamas unit, FTX Digital Markets.
Bankman-Fried was arrested in the Bahamas, extradited to the US, and released from jail after posting a $250m bond in a New York court.
He faces allegations of transferring $10 billion in client deposits from FTX to Alameda Research.
He pleaded not guilty to twelve criminal charges, including bank fraud, conspiracy by misusing customer funds, operating an unlicensed money-transmitting business, and securities and commodities fraud.
Forbes also cited a new indictment unsealed by federal prosecutors alleging that SBF conspired to bribe Chinese government officials in 2021 with $40 million in crypto.
____
Learn more:
– Pressure Mounts on FTX Founder Sam Bankman-Fried as Former Director of Engineering Pleads Guilty – Here's What You Need to Know
– Alameda Gap Persists as Stunted Liquidity Holds Back Crypto Market

– FTX Founder Sam Bankman-Fried Faces More Criminal Charges – The Latest Twist in a High-Profile Case
– Exclusive Interview: Tether Co-Founder Says FTX Collapse Set Industry Back, But This One Event Could Cause a 75% Crash

– How To Store Cryptocurrency Safely
– Why It Is Risky To Leave Your Cryptocurrency In Exchange
---