Rise of YFI & Woofy May Be a Bellwether for Rotation From Ethereum To DeFi
The rise of Yearn Finance's governance token YFI could be a bellwether for another decentralized finance (DeFi) season, according to market players.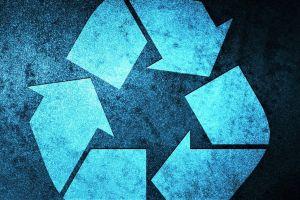 A discussion is currently being led on whether "soonish, money is likely to flow down the [ethereum] risk curve back into DeFi," as BlockTower Capital founder Ari Paul opined.
Spartan Capital's Jason Choi seems to agree, stating that the ethereum (ETH) to DeFi rotation may be "one of the most important trades" of the year, adding that gamified finance might be what's needed to "kick this off."
Ethereum's market capitalization today hit USD 500bn, before correcting lower. One month ago, it was USD 247bn, and one year ago USD 21bn.
DeFi seems to be readying for another hot summer. YFI recently rallied and surpassed bitcoin (BTC) as the most expensive cryptoasset on the market again. It has today moved beyond the USD 90,000 level, correcting lower since.
At 11:19 UTC, YFI, ranked 57th by market capitalization, is standing at USD 82,054. In the past day it's gone up 21%, as well as 63% in the week, and 82% in a month. Its all-time high is recorded by CoinGecko to be USD 90,786, reached earlier today.
The project's 24h trading volume continues rising as well, now being USD 3.6bn - up from 1bn seen yesterday.
At the same time, ETH trades at USD 4,258 and is up by 5% in a day and 31% in a week. ETH's trading volume hit almost 62bn today.
Meanwhile, per DeFi Pulse, now 10th-placed Yearn has USD 4.36bn TVL (total value locked), up from USD 4bn yesterday.
Total value locked in DeFi keeps reaching new all-highs, that number currently being almost USD 89bn. This TVL hit a major milestone of USD 1bn in June last year during the DeFi summer, rising some 8,425% in eleven months.
Additionally, CoinGecko shows DeFi tokens (296 in total) as the second category per market capitalization, now at USD 148bn, it's up by 6% in a day. Exchange-based tokens (215) lead with USD 187bn (+9% in a day).
All this comes as yet another puppy appears on the market. Following rumors of an airdrop, Yearn developer 'Banteg' announced a token called WUFFY. It offers a way to redenominate YFI holdings, or bi-directional YFI to WOOFY conversions at a ratio of 1:1 million through the Woofy Finance interface.
Therefore, WOOFY now costs some USD 0.083 and is down by 13% in a day. It has a market capitalization of almost USD 27m.
According to some, like BrotherMuozone, this dog coin is the cause of YFI's pumping, with the developer "seizing" the opportunity that came with the dog-coin-filled timing.
And while many called the move "genius" and beneficial to adoption, the move brought back the bitcoiners' BTC vs sats argument into the spotlight as well.
_____
Learn more:
- Bank of Japan Identifies DeFi Pros & Cons, Mentions Uniswap, Yield Farming
- Watch These Two DeFi Trends This Quarter, Says ConsenSys
- How Bitcoin and DeFi are Completely Different Phenomena
- DeFi - CeFi Convergence & 'Explosive' Growth Are Coming - BIS Summit Panel
- DeFi Sector May Face Threat from New EU Crypto Regulations – Survey
- DeFi On Bitcoin To Grow In The Shadow Of Ethereum
- 'DeFi Will Eat JPMorgan' But There Are Risks Before That Meal
- DeFi 'Genie Is Out' and Is Set For Growth in 2021
---