Pundi X's Plan May Boost the Entire Crypto Industry
The global cryptocurrency adoption might receive a strong boost in the beginning of next year, if Pundi X, a Singapore-headquartered blockchain company, reaches its ambitious goal.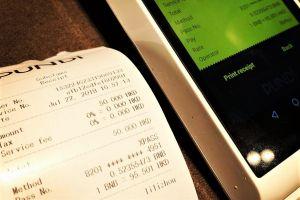 Now, despite the market crash, Pundi X is on track to deploy 50,000 of its blockchain-enabled Point-of-Sales devices (XPOS) in Q1 of 2019, as it aims to reach new crypto users and add tens of thousands of new nodes to its new blockchain ecosystem, Function X, Junde Yu, Vice President (VP) of Business Development of the company, told Cryptonews.com.
XPOS, which sells for USD 300, comes with features including buying cryptocurrency such as BTC, ETH, BNB, and NPXS, a native token of Pundi X, and also using cryptocurrency for purchases in store.
Therefore, deploying 50,000 of such units would increase access to cryptocurrencies and could help strengthen the adoption. Moreover, the company plans to deliver 100,000 XPOS devices within three years. In comparison, there are more than 4,000 crypto ATMs around the world, and more than 140,000 other services that allow to buy and sell cryptocurrencies for cash, according to Coin ATM Radar.
Pundi X has already shipped more than 5,500 units this year, the VP said without providing the most recent numbers. Going forward, the company sees the biggest potential for its XPOS in markets with less stable fiat currencies, such as Latin America and Africa, as it looks to speed up the expansion and reach people that are not involved in crypto at the moment.
"We still target the crypto audience, also, as it's easy to get to them," the VP added.
___
__
Bigger plan
In addition to XPOS, the company aims to start shipping its blockchain-based phone XPhone in Q2. First batch will include 5,000 units, that would cost less than USD 1,000 each, Yu said, adding that the final price will be announced later.
However, deploying XPOS and XPhones is only a part of Pundi X's plan to build a blockchain with tens of thousands of nodes, as it is developing Function X, "a decentralized ecosystem built entirely on and for the blockchain." According to the company, the ecosystem is already in the internal testnet that should be available for public testing in Q2. The mainnet is estimated to be launched in the second half of 2019.
"Our bigger plan is to open source our SDK [software development kit] and API [application programming interface], so other manufacturers can make a similar blockchain hardware. It could be a laptop, a router, a refrigerator, or anything else. All these devices would also be nodes on our blockchain," the VP explained, adding that any device that can be connected to the internet, can be a part of the Function X ecosystem.
The more nodes blockchain has the more transactions it can crunch, thus making it more attractive for daily usage.
According to Yu, the company's vision is to build decentralized internet and payment system based on all these devices which are also blockchain nodes.
"With these nodes we can make it really decentralized and very fast," he stressed.
He estimates that in 5-10 years there might even be two versions of internet - the usual one and the decentralized internet.
"And hopefully, the decentralized internet is powered by Function X, that's not owned by us. It's owned by people who have devices from various manufacturers all over the world," the VP said.
____
NPX price chart: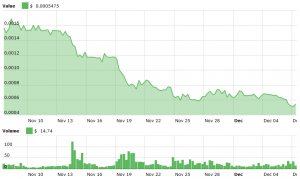 ---