Pressure Growing For S Korea's Government to Reverse ICO Ban
South Korean MPs and lawyers are gearing up for a fresh assault on the country's initial coin offering (ICO) ban. The politicians and legal professionals are aiming to reverse the government's total ban on ICOs, made in September last year.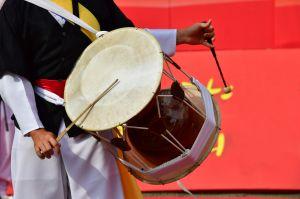 Media outlet News2Day reports that three MPs will submit private members' bills during special parliamentary sessions on July 13 and 16, all aimed at reversing the ICO ban. Their number includes Park Yong-jin of the ruling Democratic Party. Two opposition MPs, Chung Tae-ok of the Liberty Party Korea and Choung Byoung-gug, the former leader of the Bareunmirae Party, are also set to put bills forward.
Another Democratic Party MP, Hong Eui-rak, has already proposed a bill to overturn the ban this year, as pressure on the government continues to grow.
In May, the National Assembly's Special Committee on Industry 4.0, a parliamentary IT board, recommended that the government allow regulated ICOs. The plea failed to impress the regulatory Financial Supervisory Service (FSS), which said it would continue to "take a negative stance" on ICOs.
Meanwhile, Newsway reports that lawyers affiliated with the Korea Chamber of Commerce and Industry (KCCI) have urged the creation of "an institutional system" to "end the confusion" caused by the government's ban.
The KCCI held an "ICO Seminar" on July 11, where the group's speaker, lawyer Yoon Jong-soo, stated, "There is great demand [for ICOs in South Korea], and there is no doubting their value, but is difficult to protect investors in the current environment." Other lawyers suggested that consultants carefully consider South Korean companies' individual needs when advising them where to conduct overseas ICOs. Singapore is currently the favored choice for South Korean businesses, with at least 44 companies launching their ICOs in the city state so far this year.
In the past week it has emerged that Seoul may actually be willing to consider amending its ICO policy, but will only act after the forthcoming G20 summit of finance ministers (July 19-22). Ministers at the summit, to be held in Buenos Aires, are expected to discuss cryptocurrency-related matters. The governor of Jeju Island, a self-governing South Korean province, meanwhile, says he hopes to use the region's special legal status to allow companies to issue ICOs on the island – another move that may influence Seoul's ICO policy.
---