South Korean MP Seeking to Overturn the Country's ICO Ban
A member of the South Korean parliament is attempting to reverse the country's ban on initial coin offering (ICO) issuance.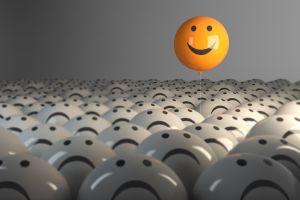 Hong Eui-rak, an MP for the ruling Democratic Party, has won the necessary 10 signatories from fellow MPs that ensures the bill will be debated by the National Assembly. However, no major party has yet come out in favor or against the proposal, and the government's position may not become clear until the bill is debated in parliament. The Democratic Party has not yet responded to Cryptonews.com's request for comment on this matter.
The bill does not come from a government ministry, but was instead formulated with the support of the Korea International Trade Association, an association of some 70,000 South Korean businesses, and the Korea Blockchain Industry Promotion Association, a group representing some of South Korea's most proactive blockchain and cryptocurrency startups.
The bill proposes introducing a framework for government-regulated ICOs, suggesting that the government's chief financial regulator, the Financial Services Commission, could work in conjunction with the country's IT ministry to assess ICO applications.
The bill also seeks to develop the country's blockchain industry, with promotion for R&D, efforts, incubation for blockchain startups. Hong wants the government to establish a Blockchain Strategy Committee, which would answer to the country's Prime Minister.
The ruling government issued the ICO ban late last year as part of a series of measures aimed at regulating what it called an "overheated" cryptocurrency market. At the time, it looked as though the government was moving toward a countrywide China-style crackdown, with a crypto exchange platform ban also mooted.
However, public backlash against the policy has led to a softening of the government's stance policy in recent months.
As previously reported on Cryptonews.com, the government is currently seriously considering reversing its ICO ban, but analysts say it wants the power to regulate. A series of bogus ICO cases, including the high-profile CoalCoin case, have shaken public confidence. However, financial experts have warned that Seoul's ICO ban is forcing business abroad, with scores of South Korean companies launching tokens in nearby countries like Singapore.
---