Island Province Wants to Lead the Way for South Korea ICO Change
The governor of South Korean self-governing province Jeju Island is pushing ahead with plans to launch a province-wide initial coin offering (ICO) – despite the fact that the national government still stands by its controversial ICO ban.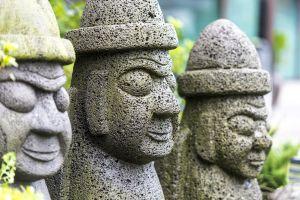 The island's governor, Won Hee-ryong, was elected last month after pledging to launch an ICO for a token called the Jeju Coin. He also promised to create a cryptocurrency "sandbox testbed" at a high-tech industrial park on the island and said he would allow South Korean companies to launch ICOs on the island.
Jeju governor Won states that he is prepared to use the province's special legal status to find a means to allow ICOs should Seoul continue to ban them. Per media outlet News1, Won will look to "prepare basic ICO regulations" by the end of 2018, and has set aside USD 180 million of funds for cryptocurrency- and blockchain technology-related business developments.
Won believes the token will find uses in the island's transport, administration and agriculture sectors, and hopes to allow its use in tourism, the province's largest industry.
This month, trade ministry spokespeople told media sources in the country that the government was considering a "gradual shift" in its ICO rulings, although a "major u-turn is unlikely."
Seoul could make changes to its policies based on forthcoming joint G20 regulatory decisions, per many analysts. G20 finance ministers are set to discuss cryptocurrency-related matters at a meeting with central bank deputies and governors in Buenos Aires, Argentina, from July 19 to July 22.
Meanwhile, the Seoul government is standing by its ICO ban, despite strong pressure from lawmakers in the country, who have urged a reversal. Last month, the Korea Blockchain Association stated that 44 South Korean companies have already launched ICOs in Singapore this year as part of a phenomenon the country's media has dubbed the "Korean Exodus" – with many others set to follow.
Some estimate that South Korean companies are spending around USD 270,000 apiece in Singapore to launch their ICOs – and future tax revenues, all payable in Singapore, represent yet a further economic loss for South Korea.
---