PlayStation Dives into NFT World with New Patent, Rival Xbox Lags Behind
Disclosure: Crypto is a high-risk asset class. This article is provided for informational purposes and does not constitute investment advice. By using this website, you agree to our terms and conditions. We may utilise affiliate links within our content, and receive commission.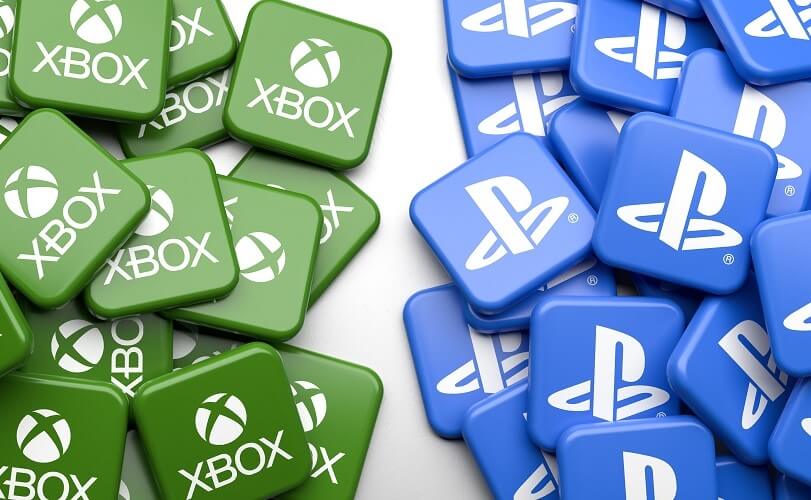 A newly published patent suggests that the gaming giant Sony PlayStation may use non-fungible tokens (NFTs) as in-game assets, reigniting interest in the nascent technology. Microsoft's Xbox, meanwhile, seems to be looking in the opposite direction.
Sony's patent is titled "US20220358450 – Tracking Unique In-Game Digital Assets Using Tokens On a Distributed Ledger". Notably, its original application date was actually May 7, 2021. However, the publication date is November 10 this year.
The abstract describes "a system and method for tracking digital assets associated with video games," saying:
"The digital assets may be in-game digital assets, such as in-game items or characters [and/or] video game digital media assets representing moments of gameplay of a video game, such as video clips or images."
It goes on to describe the usage of NFTs in gaming, specifically creating in-game assets, as well as making any changes to them, including their appearance and ownership.
"Aspects of the present technology include systems and methods for creating, modifying, tracking, authenticating, and/or transferring unique digital assets associated with a video game," the description said.
The document stated that some games allow the usage of digital assets during gameplay but that these are traditionally fungible and indistinguishable from one another – no matter how rare they are, explaining:
"Thus, in traditional video games, no one digital asset is unique from other instances of the same in-game item. As a result, in traditional video games, there is no way to know, track, or authenticate a history of a particular instance of an in-game item. For instance, in traditional video games, there is no way to differentiate a specific instance of an in-game item that a famous player of the video game used to win a famous tournament from any other instance of the in-game item."
It notes that video gaming is extremely popular across the world and makes reference to e-sports, saying that some of the players can develop large followings, just like popular athletes and other celebrities do.
This is not Sony's first step into the NFT space though. For example, in May this year, South Korea's blockchain network operator Theta Labs revealed that their new 3D NFTs had been designed to be used with Sony's Spatial Reality Display, a display unit that features a high-speed vision sensor, which follows users' eye movements to create 3Ds based on eye positions.
Others are making moves in the space as well. For example, Japanese entertainment conglomerate Square Enix announced in July that it partnered with NFT platform Enjin (ENJ) to launch its digital collection of cards celebrating the 25th anniversary of Final Fantasy 7.
NFTs are 'hammer looking for a nail'
Microsoft is often mentioned in relation to the metaverse these days, but not so much to NFTs. Rather, it seems to want to stay away from them as far as possible, at least for now.
Gaming CEO Phil Spencer talked to Bloomberg in late August, saying that,
"We made some comments in Minecraft about how we view NFTs in this space, because we saw people doing things that we thought were exploitive in our product. And we said we don't want that. I think sometimes it's a hammer looking for a nail when these technologies come up. But the actual human use or player use in our case of these technologies – I think there could be some interesting things."
As reported, in July this year, the popular sandbox video game Minecraft, owned by Microsoft, banned NFTs and blockchain innovations from integrating with its platform.
However, when it comes to the metaverse, Theo Tzanidis and Matthew Frew from the University of the West of Scotland argued back in February that, "Microsoft was positioning itself as one of the pioneers of the metaverse even before its USD 75bn deal to buy online gaming giant Activision Blizzard."
And in the Bloomberg interview, Spencer stated that, in his view, "gamers have been in the metaverse for 30 years."
But as for the play-to-earn and crypto aspects of gaming, he argued that,
"Play-to-earn is something I am cautious about. It creates a worker force out of players for certain players to kind of monetize."
He did note, however, that this has existed in the gaming industry for a long time, but said that now it's starting to be built into the economy of the game itself.
Meanwhile, as reported, Microsoft, Sony, Meta, Nvidia, as well as 33 other tech giants racing to build the metaverse, formed a group to create the infrastructure for an interoperable metaverse in June this year. Dubbed The Metaverse Standards Forum, the new initiative aims to introduce interoperability and cross-compatibility in the space in order to foster the development of "the open metaverse."
You can watch the interview with Microsoft Gaming CEO Phil Spencer here:
____
Learn more:
– Sony Interactive Entertainment Patented an eSports Betting Platform
– Sony Just Proved That It Is Interested in Security Tokens

– Microsoft Gaming CEO on Crypto & Metaverse
– Microsoft Looks To Hybrid Work, Gaming To Boost Its Metaverse Coverage
---