PayPal US Users Can Now Spend More on Bitcoin in Week Than They Could in Year
Online payments giant PayPal has made a major change for their US customers - it now allows them to spend five times more on bitcoin (BTC), ethereum (ETH), and other supported cryptoassets a week.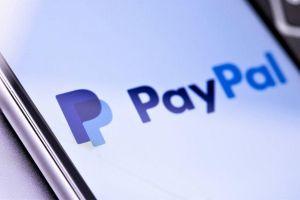 "As part of our efforts to meet the ever-changing needs of our customers, we are pleased to announce that we have recently raised the purchase limits of cryptocurrency for eligible PayPal customers in the US to [USD] 100,000 per week with no annual purchase limit," said Jose Fernandez da Ponte, the VP of Global Business Development.
This is a fivefold increase from the previous purchase limit of USD 20,000. The current weekly limit is even higher than the previous annual purchase limit of USD 50,000.
The update has been made in the company's Terms and Conditions as well, which states that they "may change the above limits for safety, security or other lawful reasons."
According to the VP, the changes are meant to give their customers "more choice and flexibility" in purchasing crypto on PayPal.
The company further said that they are regularly updating their in-app guides and educational materials on crypto, so to educate the customers on these assets, give answers to commonly asked questions, as well as offer insights into the world of crypto, and help demystify some misconceptions customers may have about crypto.
PayPal announced in October last year that it would offer US account holders the ability to buy and sell bitcoin, ethereum, bitcoin cash (BCH), and litecoin (LTC).
In March this year, it launched a service to allow customers to pay in crypto. Then in April, the PayPal-operated peer-to-peer mobile payments app Venmo begun support for crypto as well.
And in June, PayPal doubled down on their crypto investment via crypto- and blockchain-focused venture capital firm Blockchain Capital's USD 300m fundraise.
At 7:41 UTC, bitcoin is trading at USD 31,732. It's down almost 3% in a day and 4% in a week. Ethereum is changing hands at USD 1,911, having depreciated 2.5% in a day and 10% in a week.
____
Learn more:
- Strike Issues a Live-or-Die No-Fee 'Challenge' to Coinbase, CashApp, Venmo
- PayPal Touts Crypto For Its 'Super App,' But It Won't Buy Bitcoin Just Yet
- NYDIG and NCR Team Up To Bring Bitcoin To 650 US Banks, Credit Unions
- 4,000 German Funds Can Now Start Investing In Crypto
---