New Grayscale Ad: The History of Money in 30s & 'Digital Currencies'
Today, US-based major crypto asset management firm Grayscale launched its new national ad campaign in the US that aims to bring new crypto users by telling them the history of money in 30 seconds.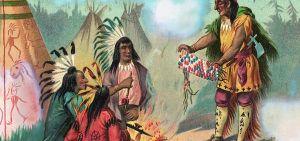 "The commercial is not your average financial services ad — it is a wakeup call that people everywhere should seize what we feel is a once in a generation opportunity that digital currencies may present," the company said in a blog post.
The voiceover in the video clip does not mention any specific cryptocurrency, only saying that "it's time for digital currency" and showing a list of Grayscale's products such as Bitcoin Trust, Bitcoin Cash Trust, Ethereum Trust, and others.
The commercial can be seen on actual TV as well as across digital and social platforms.
Here's how it looks:
The company said it collaborated with commercial director Brennan Stasiewicz, who developed and produced the advertisement working with Bunker as well as Vested in the creation and execution of the new campaign.
___
Learn more:
Grayscale to Bring Crypto Ads to US Homes Amid Economic Crisis
'Difficult to Ignore' Shift As Grayscale Buys More Bitcoin Than Miners Generate
___
Reactions:
---