New Crypto Ban, New Index, Litecoin's MimbleWimble Testnet + More News
Get your daily, bite-sized digest of cryptoasset and blockchain-related news – investigating the stories flying under the radar of today's crypto news.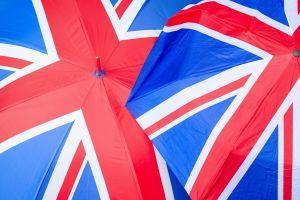 Regulation news
In the UK, the Financial Conduct Authority (FCA) banned the sale of derivatives and exchange-traded notes (ETNs) that reference certain types of cryptoassets to retail consumers. The FCA said it considers these products to be ill-suited for retail consumers due to the harm they pose and these products cannot be reliably valued by retail consumers. The FCA estimates that retail consumers will save around GBP 53m (USD 69m) from the ban on these products.
Privacy news
Litecoin (LTC) developers revealed that a testnet with new privacy features, called Litecoin MimbleWimble (MW), has been launched. Per the announcement by the lead developer David Burkett, "there are only a few nodes connected and mining, and there haven't been enough blocks to activate MimbleWimble yet," but as more peers connect and start to mine the chain should start moving fast enough to activate "in a day or so, but time will tell." Following the completion of the work left to be done for this month, Burkett will share a detailed plan on the remaining work next month, "so that miners and node operators can start signaling for activation sometime in 2021."
Crypto adoption news
Vienna-based investment platform Bitpanda said it launched its Bitpanda Crypto Index (BCI), described as "the world's first real crypto index " and an automated way for those interested in cryptoassets to invest in "slices of the whole crypto market." There are three crypto indices available: the top 5, top 10 and top 25 cryptocurrencies by market size and liquidity.
DeFi news
The RSK Infrastructure Framework (RIF) said that the DAI stablecoin is now available on the Bitcoin (BTC)-powered smart contract platform RSK. DAI is now accessible for all BTC-backed DeFi products including the RIF token and its variety of protocols, they said in an emailed press release.
Aragon, the platform for building and running decentralized autonomous organizations (DAOs), will offer Aragon Agreements support in order to enable on-chain execution of votes on Snapshot, a new version of a tool by Balancer Labs, for off-chain token holder polling. Per the emailed press release, by leveraging Aragon Court and Aragon Agent, Snapshot will be able to combine off-chain voting with on-chain execution to create a new DAO governance standard for decentralized finance (DeFi) projects.
Investment news
More than 12,500 users participated in the first phase of a public token sale on CoinList for Flow, a new blockchain platform developed by Dapper Labs, the creator of CryptoKitties. Participants were allowed to purchase up to 10,000 flow tokens at USD 0.10 a piece, while the sale saw buyers from 115 countries.
Charles Schwab Investment Management, Inc. purchased 22,977 shares of listed cryptocurrency mining company Riot Blockchain for USD 52,000, show the financial filings with the US Securities and Exchange Commission (SEC) for the first half of 2020. Investment company Vanguard's funds, specifically Vanguard Index Fund and Vanguard Valley Forge Index Fund, were invested in 954,229 Riot shares worth USD 2.1m. Additionally, two mutual fund giant Fidelity funds were invested in 176,242 Riot shares worth USD 230,115, as well as in 2,769,759 blockchain infrastructure company HIVE shares worth USD 1m, in addition to earlier investments made in Canadian bitcoin mining company Hut8 and Hong Kong-based digital asset platform BC Group.
Blockchain news
Renowned Taiwanese-American multimedia artist Shu Lea Cheang, Berlin-based digital artist and animator Gert-Jan Akerboom, and professional artist working in physical and digital mediums Lawrence Lee will be releasing their work on a blockchain-based platform, an Ethereum (ETH) blockchain-powered market for rare and collectible digital art MakersPlace. Per the announcement, their artwork will be made available on October 8.
CBDCs news
The central Bank of Canada has bucked the recent trend on all things central bank digital currency (CBDC)-related with a new report that highlights some of the potential dangers of digital fiat issuance. The bank issued a paper co-written by a staffer and an academic from the University of Illinois. The authors opined, "An anonymous token-based CBDC would pose particular security risks [arising] from how balances are aggregated and stored, how a CBDC is used in transactions – and how solutions such as e-wallets, crypto exchanges and banks compete to attract users."
Exchanges news
Bitmax, the Japanese crypto exchange operated by the nation's biggest chat app, Line, will launch a "crypto lending" staking service. Per an official press release, the exchange will offer annual interest rates of up to 10% for customers who choose to lend the exchange their BTC, ethereum (ETH), XRP, LTC or bitcoin cash (BCH)) holdings. The exchange added that "additional loans and partial withdrawals" would be made possible under the new program.
Career news
American blockchain company focusing on payments technologies Ripple has announced new executive leadership. Per a blog post and a tweet by CEO Brad Garlinghouse, the company appointed Asheesh Birla and Monica Long as General Managers of RippleNet and RippleX (previously Xpring), respectively. Birla, along with the engineering team that includes VP of Engineering Vidya Mani, is tasked with delivering services that enable customers to easily accelerate business performance and scale, while Long leads the team working with the community of businesses and developers building solutions with XRP and the XRP Ledger.
Mining news
Russian experts have predicted a boom in crypto mining in the South Caucuses region after the de facto state of Abkhazia moved to legalize the industry late last month. Speaking to media outlet Gazeta, a number of experts agreed that newfound regulatory clarity on mining-related matters could lead investors to believe they would be "safely investing their funds" in the area, where electricity costs are famously low. The news outlet stated that in neighboring Georgia "about 10% of the population works in crypto mining."
---