Nasdaq's Crypto Move, $160M DeFi Hack, Hong Kong CBDC + More News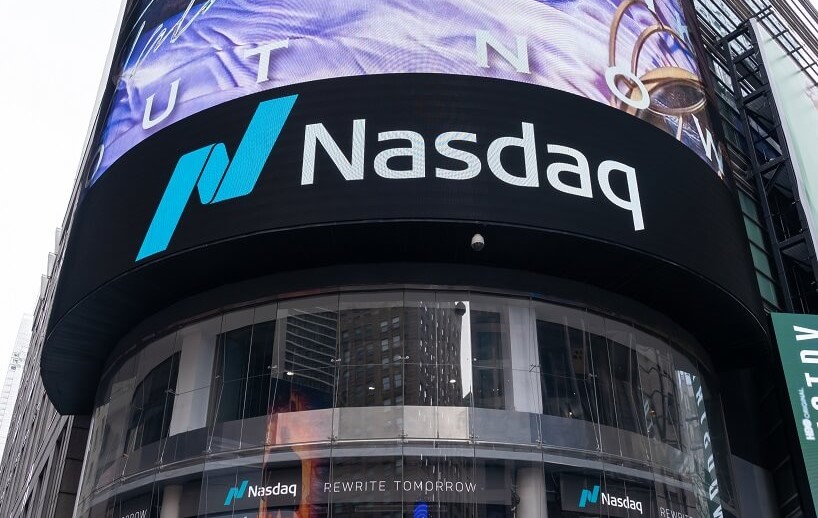 Get your daily, bite-sized digest of cryptoasset and blockchain-related news – investigating the stories flying under the radar of today's crypto news.
__________
Exchange news
Security news
UK crypto market maker Wintermute suffered a hack worth approximately $160 million, according to Evgeny Gaevoy, the company's founder and CEO. Per Etherscan, over 70 different tokens have been transferred to "Wintermute exploiter," including stablecoins tether (USDT) and USDC. "Cefi and OTC operations are not affected. We are solvent with twice over that amount in equity left," Gaevoy claimed, adding: "Out of 90 assets that has been hacked only two have been for notional over $1 million (and none more than $2.5M), so there shouldn't be a major selloff of any sort."
The official Twitter account of India-based crypto exchange CoinDCX has been hacked and used to post fake XRP promos along with phishing links. The official customer support handle of CoinDCX warned its users not to click any links or messages coming from the compromised account, saying that they are working to recover it and are investigating the incident.
CBDC news
Hong Kong will start testing out a digital coin called the e-HKD from the fourth quarter, paving the way for a virtual currency implementation and eventual rollout to be used by the public in the future to shop, dine out, and make money transfers, the South China Morning Post reported. The pilot scheme will be accompanied by law changes and digital infrastructure to support the e-HKD.
The People's Bank of China (PBOC) will expand e-CNY trials to Guangdong, Hebei Jiangsu, and Sichuan provinces, the South China Morning Post reported, citing Fan Yifei, the bank's deputy governor. The number of users, merchants, and transactions is "steadily growing", the official is quoted as saying.
Regulation news
The US Securities Exchange Commission (SEC) has claimed that Ethereum (ETH) transactions take place in the United States because Ethereum nodes are "clustered more densely" in this than in any other country. The argument was made in a September 19 lawsuit against YouTuber Ian Balina, stating in full that: "The U.S.-based investors in Balina's pool irrevocably committed to the transaction when, from within the United States, they sent their ETH contributions to Balina's pool. At that point, their ETH contributions were validated by a network of nodes on the Ethereum blockchain, which are clustered more densely in the United States than in any other country. As a result, those transactions took place in the United States."
Sam Bankman-Fried, CEO & Founder of crypto exchange FTX, warned that "a scammer has been impersonating FTX in the UK by phone," telling users that "FTX will never call you by phone." This comes after the UK's financial regulator, the Financial Conduct Authority (FCA) said that it suspected FTX was operating without proper authorization.
Legal news
The US Securities and Exchange Commission (SEC) has ordered crypto firm Sparkster and its CEO Sajjad Daya to pay a more than $35 million settlement to "harmed investors." The SEC issued a cease-and-desist order on Monday against the two, claiming that they raised $30 million from 4,000 investors during an "unregistered crypto asset offering" in 2018.
Investment news
Payments news
Cloud-native payments company Gr4vy announced a strategic partnership with crypto payments processor BitPay to empower its merchants to accept crypto payments through BitPay's checkout offering. As part of Gr4vy's no-code payment orchestration platform (POP), merchants can now implement and offer BitPay's crypto payment options while expanding into new global markets, they said.
Web3 payments platform Fuse has announced it's partnering with ChromePay to launch a decentralized identity service that will enable millions of African users to participate in the Web3 economy, said the announcement. The integration will enable ChromePay users to access both traditional and blockchain-based payments on their mobile devices, and ChromePay will also create a decentralized marketplace with a fiat onramp.
Web3 news
BNB Chain has announced the successful migration of Gameta, a play-to-earn gaming Web3 Dapp. By utilizing BNB Chain's large gaming ecosystem, Gameta is able to bring popular Web3 gaming Dapps not just to existing Web3 players, but also to mainstream mobile users that are still new to blockchain gaming, said the press release shared with Cryptonews.com. Furthermore, Gameta can now collaborate and build relationships within the BNB Chain ecosystem, expanding its user base and services with other projects.
Blockchain news
Arkhia, an enterprise-grade Infrastructure-as-a-Service (IaaS) provide, has partnered with Google Cloud to accelerate the growth of distributed ledger applications on Hedera, enterprise-grade public ledger for the decentralized economy. Arkhia will enable application developers to build both backend and client-side applications to capitalize on and grow the burgeoning Hedera ecosystem, said the press release shared with Cryptonews.com.
Decentralized public infrastructure layer IDNTTY today announced the launch of its public testnet. It is encouraging public validators to engage in stress testing and optimizing its blockchain network, which will mark a significant next step in the roadmap to the platform's mainnet launch. IDNTTY is bringing to market a dedicated solution and set of services that allows developers to create applications and integrate digital identity into existing services while users maintain full control over their private data, said an announcement.
---