Multiple High Profile Crypto Twitter Accounts Suspended, Users Suspect NFT Link
Twitter users have been left bemused after the accounts of a number of prominent crypto advocates were abruptly suspended – without any apparent explanation.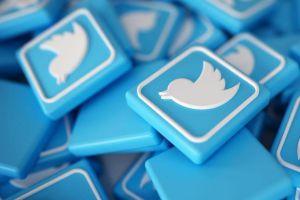 Accounts belonging to influential individuals such as PlanB and Willy Woo were briefly taken down, although both of these have since been restored.
Other accounts – such as those belonging to @thecryptodog and The Chairman (@wsbchairman) – currently remain suspended.
In each case, account details, photos and all posts have been rendered invisible and only the users' handles and the message "Account suspended. Twitter suspends accounts which violate the Twitter Rules" is shown in each case.
Twitter is yet to provide a rationale, but many users on the social media platform have been attempting to work out which accounts have been affected and what might connect the users in question.
Some have claimed the suspensions may have something to do with the #NFTBlocklist hashtag, a response to a phenomenon that has seen what some have termed "predatory art profit theft accounts" attempting to cash in on the non-fungible token (NFT) frenzy by tokenizing tweets.
Users have been attempting to compile lists of offending accounts – although many of these appear to still be functioning normally at the time of writing, adding further confusion to the matter.
User Icebergy offered one plausible-sounding theory, writing,
"I think people mass-reported NFT/crypto accounts."
Others still speculated that bots may have been deployed to assist with reporting accounts.
"This is what you get for trying to turn Tweets into NFTs," mused Riccardo Spagni, aka Fluffy Pony.
Crypto podcaster Peter McCormack tweeted a list of some of the affected accounts, which also included the likes of Koroush AK, quipping that "strangely" the outspoken bitcoin (BTC) naysayer Peter Schiff was unaffected. "What gives?" he joked.
Kevin Svenson wrote,
"Seven top crypto Twitter accounts have been banned. We have never seen something like this before."
Crypto-specializing lawyer Collins Belton speculated,
"Apparently #NFTBlocklist is a thing and there are dedicated accounts like @AntiTokenlist compiling account names."
He added that "someone" was clearly "grateful" to these list compilers "for doing their diligence and leaking alpha for them."
Some decided to take precautionary steps – switching their accounts into private mode or making off for platforms such as Discord before they too were "whacked," in the words of @MoonOverlord.
___
Other reactions:
___
Learn more:
- Twitter Aims To Set New Bluesky For Decentralized Social Media
- Can Twitter Be Decentralized?
- A Look Into the Trending Decentralized Social Media Experience: Mastodon
- Trump vs. Twitter Fight Reignites Social Media Decentralization Vision
- The Twitter Hacks and Battles of Plato, Socrates and Aristotle
- Early Users Report EOSIO Voice Access Problems, Unimpressed with Design
---