Twitter Aims To Set New Bluesky For Decentralized Social Media
Twitter has just launched a new project, bluesky, aimed at developing a "decentralized standard for social media."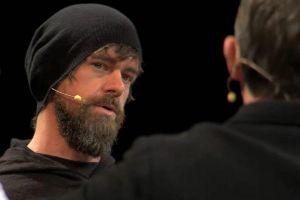 "Twitter is funding a small independent team of up to five open source architects, engineers, and designers to develop an open and decentralized standard for social media. The goal is for Twitter to ultimately be a client of this standard," the CEO of the company, Jack Dorsey, tweeted.
According to him, this team might "find an existing decentralized standard they can help move forward, or failing that, create one from scratch."
"That's the only direction we at Twitter, Inc. will provide," the CEO said.
He added that the team will also build "open community around [the decentralized standard], inclusive of companies & organizations, researchers, civil society leaders, all who are thinking deeply about the consequences, positive and negative."
Dorsey stressed that it will take many years to develop a sound, scalable, and usable decentralized standard for social media.
Other key points from the thread by the Twitter CEO:
Centralized enforcement of global policy to address abuse and misleading information is unlikely to scale over the long-term without placing far too much burden on people.
The value of social media is shifting away from content hosting and removal, and towards recommendation algorithms directing one's attention.
Existing social media incentives frequently lead to attention being focused on content and conversation that sparks controversy and outrage, rather than conversation which informs and promotes health.
Blockchain points to a series of decentralized solutions for open and durable hosting, governance, and even monetization.
"In 2020, we will be using our voice to more prominently support and foster the values of a free and open internet," Vijaya Gadde, the global lead for legal, policy, and trust and safety at Twitter, added.
As reported, Dorsey has already established Square Crypto, the cryptocurrency-focused division of U.S.-based major payments company Square, co-founded and led by the Twitter CEO. The division is focusing on improving the Bitcoin (BTC) experience for mainstream users.
Meanwhile, the main competitor of Twitter, Facebook, together with partners, is trying to use the blockchain technology to develop a new payment network, Libra.
Also, as reported, EOS developer Block.one says it will be ready to launch the beta version for its forthcoming, blockchain-based social networking platform Voice on February 14, 2020.
___
Learn more: The Blockchain is Coming for Facebook
__
Reactions:
---