Mastercard and Gemini to Give 'Real-Time' Crypto Rewards
US-based crypto exchange Gemini has partnered with payments giant Mastercard and digital lender / credit card issuer WebBank to launch a new crypto rewards credit card and "real-time" rewards platform in a matter of months.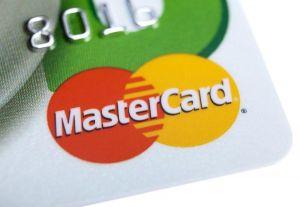 Set for launch this summer, as the press release stated, the credit card will provide real-time crypto rewards, with the cardholders earning up to 3% back on dining, 2% back on groceries, and 1% back on other purchases.
The Gemini Credit Card should offer rewards available in all 50 US States and will be accepted wherever Mastercard is accepted.
This partnership will offer a number of features, including:
crypto rewards: enabling cardholders to earn up to 3% back on qualifying purchases in bitcoin (BTC) or another one of more than 30 cryptoassets available on Gemini, automatically deposited into the user's account;
real-time rewards: the exchange is building a "first-of-a-kind" crypto rewards platform that will deliver crypto rewards in real-time, as the transaction occurs for most of their purchases, giving the cardholders control over their rewards and enabling them to benefit from any price appreciation;
access to the Gemini Credit Card to begin making purchases online, in-app, and at the point of sale by directly adding it to their mobile wallet from the Gemini mobile app;
World Mastercard Benefits, enabling offers for cardholders with select companies such as DoorDash, HelloFresh, Lyft, and ShopRunner;
security features including Mastercard ID Theft Protection, Zero Liability, and Price Protection;
no annual fee and 24/7 live customer support;
the metal card is contactless and only has the cardholder's name on it for security reasons;
Cardholders will also be able to transfer their crypto rewards into Gemini Earn, a new interest-earning program.
"Consumer choice is at the center of Mastercard's strategy – giving people flexibility in how they pay and anticipating their evolving preferences," said Linda Kirkpatrick, president of North America at Mastercard.
As reported, Mastercard said in February that they "will start supporting select cryptocurrencies directly on our network." However, at least in the initial stage, it's about stablecoins, which are not cryptocurrencies. They already partnered with other payment processors, such as Wirex and BitPay, and the LVL crypto exchange.
_____
Learn more:
- Bitcoin Rewards "Farming" Is Coming
- PayPal, Square, Revolut, and Robinhood: A Crypto Comparison
- Four Merchants Revealed How Bitcoin Payments Helped Their Businesses
- Bitcoin Dominance In Payments Drops Amid Dogecoin, Altcoins Surge - BitPay
---