Major Bitcoin Payment Processor BitPay Hit USD 1bn Despite Market Drop
By adding new clients and cryptocurrencies, Bitcoin payment processor BitPay has managed to process USD 1 billion in transactions in 2018, or second year in a row, despite the market drop last year.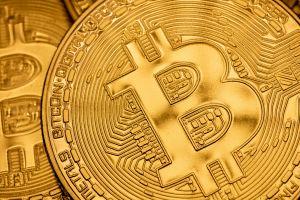 The company claims that it has set a new record for transaction fee revenue by adding new customers like Dish Networks, HackerOne, and the State of Ohio. However, it didn't disclose its revenue.
Stephen Pair, Co-founder and CEO of BitPay, said that "To process over USD 1 billion for a second year in a row despite Bitcoin's large price drop shows that Bitcoin is being used to solve real pain points around the world." Sean Rolland, Head of Product of BitPay, also adds, "Bitcoin has the network effect around the world and we are still extremely bullish on Bitcoin and the Bitcoin ecosystem."
BitPay's B2B [business-to-business] business also had a record year as it grew almost 255% from the previous year as law firms, data center providers, and IT vendors signed up to accept Bitcoin, the company stated without providing any financials.
The company, which has been in business for more than seven years, has also set a record for reducing payment error rates. The dollar volume lost to cryptocurrency payment errors reportedly dropped from over 8% (in December 2017) to well under 1% of BitPay's total dollar volume processed. Although the payment processor remains focused on Bitcoin, they have also added support for Bitcoin Cash (BCH), as well as stablecoins like the USD Coin (USDC), Gemini Dollar (GUSD), and Paxos Standard Token (PAX).
In other improvements, BitPay also states that they have increased their number of employees by 78% in 2018, bringing it to close to 80 people. They have also raised USD 40 million in a Series B funding round led by investors such as Menlo Ventures, Capital Nine, G Squared and others, which brought the company's total raised capital to over USD 70 million.
As reported by Cryptonews.com, from February to August last year, the amount of bitcoin spent per month through 17 surveyed bitcoin payments processors ranged from around 16,500 to almost 20,000, only falling to around 14,500 in September. However, the number for September can still be revised upwards, as it happened earlier last year.
Also, BitPay has revealed that the average value of a retail purchase made using BTC has increased last year. In 2016, the average amount spent by someone buying something with bitcoin was USD 107.66, while in 2017 the average rose to USD 347.84. In 2018, by contrast, the average climbed to USD 682.23.
You can find data that breaks down spending by the type of purchase here.
However, part of the community is still not a fan of BitPay. This is due to several reasons: back in August 2017, BitPay signed the New York Agreement, which wanted to put an end to Bitcoin's long-lasting scaling debate by increasing the block capacity through activating Segregated Witness (SegWit2x) and then doubling the block size. However, most Bitcoin maximalists refused to sign this, especially as those who agreed had no intention of changing the name of the coin that would inevitably split off the Bitcoin blockchain. For all intents and purposes, the companies behind SegWit2x appeared to be set to claim this coin as the "real" Bitcoin, while the coin that follows the current Bitcoin protocol won't be. Another problem that users have with BitPay is the matter of addresses. The company uses a special address format, which is incompatible with many wallets and is said to cause users to lose their funds when converting the address to something recognized.
---