Reports of Bitcoin Payments Death Are Exaggerated
Bitcoin is being used in commerce at a relatively steady rate since February. The figures for the 17 payment processors as a whole disguise some interesting changes in how bitcoin is spent.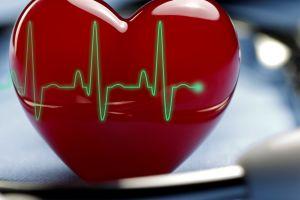 The bear market of 2018 left many investors and crypto enthusiast doubting the ability of the industry to overcome hurdles and thrive. Still, the opinion that Bitcoin as a payment system is dying is being a bit exaggerated, according to data by Chainalysis - although it may not be on the level it was in December 2017, it is certainly still there.
Blockchain analysis company Chainalysis surveyed 17 bitcoin payments processors, including Atlanta-based BitPay, one of the biggest. From February to August this year, the amount of bitcoin spent per month through those payments processors ranged from around 16,500 to almost 20,000, only falling to around 14,500 in September. However, the number for September can still be revised upwards, as it happened earlier this year.
USD value of bitcoins received by merchant services (first chart), and bitcoins received by merchant services (below.)
The data obtained by Cryptonews.com is also notably different from previously available data: in August this year, Bloomberg reported that "the amount of money the largest 17 crypto merchant-processing services received in bitcoin has been on a steady decline, hitting a recent low of USD 60 million in May and increasing to USD 69 million in June." However, the data provided to us by Chainalysis paints a different picture: a total of USD 145 million was spent in May through BTC, while June saw USD 128 million.
A spokesperson from Chainalysis explains this: "The figures are different from the Bloomberg report because we are constantly improving our data stream. The way we work is we apply heuristics to the blockchain so that we can see flows in and out of known entities. As we improve our coverage, we see our numbers change." They also added that, "This data only covers the selection of 17 merchant services and therefore is limited for that reason as well."
Should the numbers change again, the correction can only be upwards, Chainalysis explains. "The historical numbers will continue to change, in an upward direction," they said, adding, "One thing that might make the coverage go down is changing the parameters or dates upon which the data is pulled."
These numbers are still a far cry from the amounts spent in December 2017 and January 2018, which were USD 426 million and USD 344 million, respectively. But bitcoin saw its all-time high in spending in August 2017, when a whopping 105,663 BTC went through these 17 merchant services.
In either case, as the bitcoin price went down by around 50% from January through September, the most recent data by Chainalysis shows that the amount of bitcoin spent per month through 17 payments processors dropped by 45% in the same period of time, while its value in US dollars decreased by 72%. However, as mentioned above, data for September can still be revised upwards.
Chainalysis added that, "To interpret the data directly, you would be forced to conclude that people tried using bitcoin in commerce in December 2018, and the steep decline is because it was a failed experiment. Rather, the growth in merchant services parallels the growth of crypto use in general, and the decline parallels that as well. 2018 has been the year of institutional investment - trying to get the infrastructure built out as much as possible so that commerce can actually work using crypto. The boom of late 2017 happened so abruptly that really there was not enough time to build a sustainable infrastructure that could support sustainable growth in the use of bitcoin in commerce."
Although the data is still probably not completely accurate, the trend is quite visible: bitcoin is being used in commerce at a relatively steady rate since February.
Interesting changes
However, while the global trend this year has been towards a slight decline in bitcoin spending, the figures for the 17 payment processors as a whole disguise some interesting changes in how bitcoin is spent.
Also speaking to Cryptonews.com, BitPay has revealed that the average value of a retail purchase made using BTC has increased this year. In 2016, the average amount spent by someone buying something with bitcoin was USD 107.66, while in 2017 the average rose to USD 347.84.
In 2018, by contrast, the average climbed to USD 682.23. Given that overall spending in Bitcoin has declined relative to the second half of 2017, this increase in average spend via BitPay is interesting, and suggests that BTC now attracts a different – perhaps more affluent – kind of market.
Possibly going some way to explaining why the average spend has increased, BitPay has also shared data that breaks down spending by the type of purchase. Back in 2016, the distribution was relatively even, although tech goods were still the clear favorite, making up 44.1% of all purchases made using bitcoin.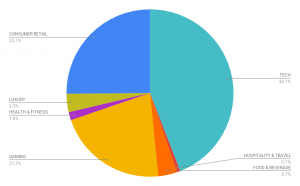 While this was already a big enough share as it was, its percentage has actually increased over the past couple of years, rising from 58.5% in 2017 to a whopping 72% in 2018.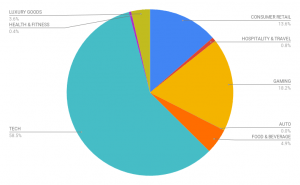 At the same time, "consumer retail" has seen its piece of the pie dwindle from 25.1% in 2016 to 1.5% in 2018, indicating that Bitcoin is being spent less by the 'average' shopper, and more by individuals purchasing specialized pieces of technology.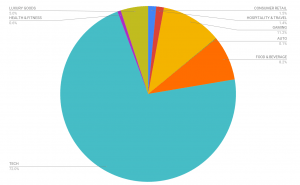 This might be disappointing for anyone who was hoping Bitcoin would go mainstream, yet BitPay's data does offer some good news: the share accruing to the "food & beverage" category has grown from 3.7% to 8.2% in the past two years.
8.2% isn't much, but it's nonetheless an encouraging sign that Bitcoin could be on its way to becoming a genuine currency, seeing as how food is fundamental to all humans everywhere.
And even if overall levels of Bitcoin spending have flatlined this year, this has to be taken in the context of a parallel growth in the number of other cryptocurrencies being accepted throughout the world.
For example, Dash reported in August that the DASH cryptocurrency was being accepted by 2,308 merchants worldwide, a figure that doubled the number of merchants seen in April. And now it crossed 4,400 merchants.
So despite Bitcoin's failure to rise rapidly new heights as a means of payment this year, this doesn't mean we should write off other cryptocurrencies, or cryptocurrency in general.
---