Magic the Gathering Players Will Love This New Crypto Game on Presale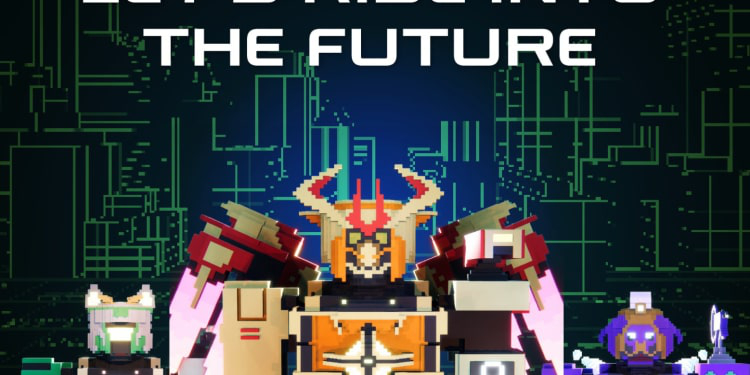 Magic: the Gathering, commonly known as MTG, is one of the oldest collectible card games.
The iconic game card debuted on August 5, 1993, and has grown exponentially since then.
As detailed in Hasbro's earning report, MTG raised its biggest revenue in diverse regions worth $581.2 million in 2020, an impressive 27% rise compared to 2019.
However, the last few years have been turbulent for the platform due to its spate of spin-offs to appeal to pre-existing and potential customers.
More so, the strategic transition of the gaming market from physical cards to blockchain technology has skyrocketed over the roof.
There's now a new world born out of the rising play-to-earn (P2E) mechanism, a unique way for players to enjoy an immersive gaming experience and earn commercial ventures for participating.
One such that embeds the innovative P2E model is the RobotEra.
The impeccable blockchain-based gaming platform integrates an immersive multiverse planet that enables members to access the metaverse, buy land, build fractures, and earn financial perks for their efforts.
With its native token, $TARO, the iconic has garnered interest from gamers and crypto enthusiasts, raising over $1.15 million in presale investment.
The Rise of RobotEra Gaming Ecosystem
RobotEra is an innovative gaming platform integrating Sandbox-like concepts where participants can own lands, build infrastructures, and earn financial ventures in the metaverse world.
As detailed in the plot, a group of human-like robots attacked the dwellers of Taro, rendering it inhabitable.
Represented by non-fungible token (NFT) robot avatars, players are now tasked with rebuilding Taro.
These avatars will enable each player to navigate its multiverse, interact and collaborate with other community players, purchase virtual lands, build real estate, and earn crypto rewards.
Set to accommodate Magic: the Gathering's pre-existing enthusiasts, RobotEra provides an immersive metaverse sphere where members can customize their NFT robot avatars, build and edit real estate structures, participate in community tasks for more rewards, and much more.
In the blockchain-gaming platform, gamers can bring their imaginations to life due to buildings, constructions, and much more.
There is also room for collaboration to ensure the Taro planet embeds all infrastructures to cater to all dweller's needs, such as homes, factories, saloons, bars, concerts, and much more.
As the metaverse continues to grow exponentially, RobotEra asserts to follow suit.
Similar to the real world, users can incorporate real-life capabilities, share their constructed universe, and invite new community members to check out new infrastructures such as museums, themed parks, and much more.
RobotEra offers an endless immersive experience on its metaverse that appeals to MTG gamers keen on locking into the thriving metaverse and NFT gaming ecosystem.
Explore the RobotEra Metaverse With NFT: Mint and Earn
RobotEra embeds a novel play-to-earn (P2E) model to incentivize users for their effort in its metaverse.
Players are also offered a non-fungible token (NFT) avatar before getting started.
It is worth noting that all in-game projects, such as robot avatars, lands, infrastructures, and others, are deployed on NFT technology.
This means they are valuable and can be traded via the in-game marketplace.
Users can sell their NFT assets, host concerts, themed park parties, and museum sightseeing events, and charge ticket fees in $TARO.
They can also rent out their infrastructures, such as billboards, lands, factories, homes, and much more, and earn commercial ventures on payments.
$TARO Presale Is LIVE: $1.15 Million Raised Already
At press time, $TARO trades at $0.020 USDT, with over $1.15 million raised from early birds.
However, The price is expected to increase to $0.025 in the second phase of the presale and $0.032 at stage three.
As a result, traders who purchase $TARO right now will earn up to 60% nominal profit before it lists on public exchanges.
Disclaimer: The Industry Talk section features insights by crypto industry players and is not a part of the editorial content of Cryptonews.com.
---