This Hot New Metaverse Game Is Set to Attract the Best Crypto VC Firms – Here's Why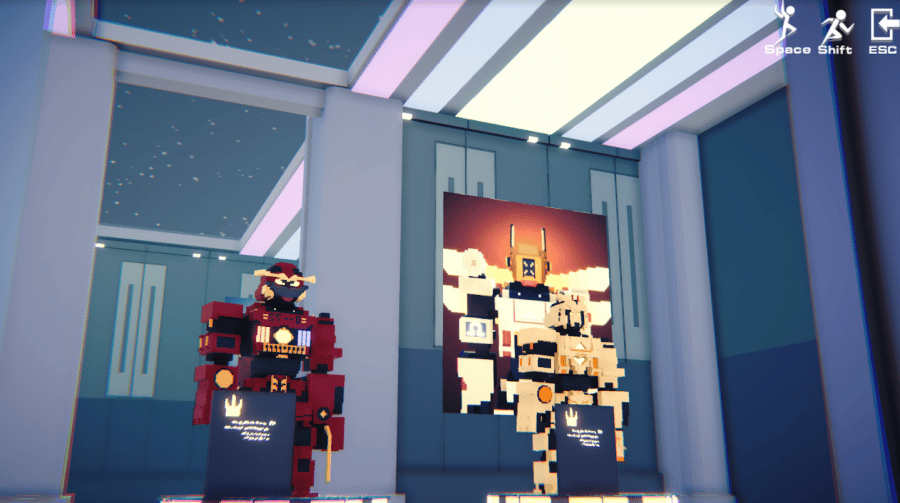 As the metaverse industry continues to make impressive strides in integrating real-world features into a digital planet, it has piqued the interest of the crypto space.
Amid a growing number of projects in the metaverse universe, RobotEra stands out with its unique gaming hub, which promises an exciting experience for users.
RobotEra's captivating concept and impressive growth potential have caught the attention of a diverse group of investors, including crypto venture capital firms.
With its sights set on becoming the next metaverse token to soar, RobotEra is poised to take the industry by storm.
Read on to discover more about this innovative platform and its potential to revolutionize the metaverse.
RoborEra: A New Paradigm to an Immersive Metaverse Experience
The RobotEra developers are striving to construct a project in the Sandbox style with their metaverse world project. This metaverse planet called Taro will enable players to enjoy a realistic experience and make a profit as they play.
RobotEra aims to give users access to a robust multidimensional metaverse platform that combines interaction, creation, management, and entertainment. Users can construct assets on their land using the non-fungible token (NFT) robot as their avatar.
These assets will include mining TARO, producing video games that can be played on these particular pieces of land, adding digital structures to the land, and more.
The assets will be developed using the project's built-in, user-friendly tools.
RobotEra offers a shared universe that connects to other worlds by opening theme parks, concerts, museums, and other establishments.
Players meet members of various NFT communities while creating, sharing, operating, exploring, and trading in RobotEra.
On the Taro planet, players are represented by a robot-modeled NFT avatar. They can create whatever they want and usher in a new era alongside other robots.
Members can also proceed to create robot companions.
The concept of robot companions is geared towards building dependable allies and valuable fighters to join forces in creating estates and revolutionalizing the Taro world into an inhabitable sphere for dwellers.
RobotEra ecosystem has a centralized official system and centralized leadership. All users have collectively developed a decentralized autonomous organization (DAO).
Each player can suggest or choose tactics their faction will use and how the tokens in their treasury will be used. Players with good ideas can apply for Taro rewards, producing good revenue.
RobotEra provides players with a spate of opportunities to earn $TARO tokens. All lands, estates, robot avatars, and in-game assets on the gaming platform are built on NFT technology, which means they are valuable.
Players can sell their NFT assets, build projects, organize events, charge ticket fees, sell advertising space on bulletin boards to fellow members, stake the $TARO token for passive income, and much more.
An Oversight of RobotEra Potential Partnerships With Top Venture Capital Firms
RobotEra's impressive gaming structure, immersive experience, incentive, and overall metaverse ecosystem are predicted to pique the interest of institutional investors, notably crypto venture capital (VC) firms.
Venture Capital is geared towards private equity and financing provided to startups and many small businesses estimated to embed longevity and high gains potentials.
VC investments take on the form of retail investors, investment banks, and financial firms. It is worth noting that venture capital comes either in funds, technical or managerial insights.
Crypto-based Venture Capitals, including Block Labs, Coinbase Ventures, and Pantera Capital, are exploring the digital market sphere for projects with exceptional concepts, disruptive ideas, metaverse traits, and growth potential.
RobotEra ecosystem ticks all boxes due to its stellar combination of play-to-earn (P2E) mechanism, non-fungible technology (NFT), and the metaverse to create an immersive hub for gamers and investment opportunities for traders via native token, $TARO.
Already on presale, the digital asset is priced at $0.20 USDT, with over $1.11 million raised from early adopters.
$TARO presents a unique opportunity for investors to capitalize on its low price and potentially reap significant returns when the platform takes off.
With its distinctive structure and incorporation into the metaverse, $TARO is poised to soar.
Disclaimer: The Industry Talk section features insights by crypto industry players and is not a part of the editorial content of Cryptonews.com.
---