Is Cryptocurrency a Good Investment in 2023?
Disclosure: Crypto is a high-risk asset class. This article is provided for informational purposes and does not constitute investment advice. By using this website, you agree to our terms and conditions. We may utilise affiliate links within our content, and receive commission.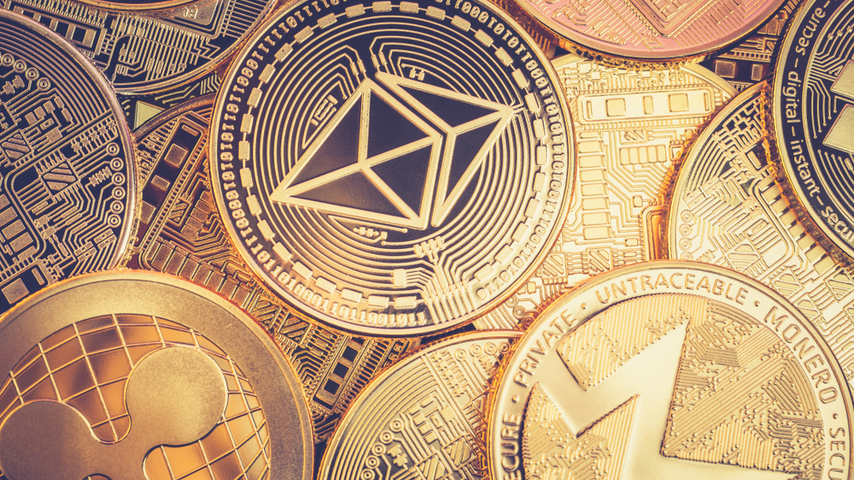 The cryptocurrency markets move in cycles, just like stocks. The industry remains in a bearish market, meaning that cryptocurrency prices have declined from their previous heights – most of which were realized during the bull run of 2021.
So that begs the question – Is cryptocurrency a good investment? Read on to discover whether cryptocurrency represents a viable addition to an investment portfolio in 2023. 
Is Cryptocurrency a Good Investment in 2023? Our Verdict Summarized
When asking the question – Is cryptocurrency a good investment? investors should consider a range of factors – especially when it comes to overall risk tolerance. 
Below, we summarize our key findings that beginners should consider when asking themselves should I invest in cryptocurrency?
Cryptocurrencies are still a new phenomenon, at least when compared to traditional assets like stocks. Although Bitcoin – the original cryptocurrency – was launched in 2009, many digital assets are considerably newer with dozens of new ones launching every day.
Cryptocurrencies are volatile, high-growth assets, with the industry consistently outperforming conventional trading markets. Some cryptocurrencies have generated unprecedented returns in recent years that traditional stocks cannot rival. 
However, it is also vitally important to be aware of the risks before investing in cryptocurrency, especially when it comes to volatility and fraud. This is why investors of all experience levels are advised to do their own research and due diligence before investing.
Rather than asking "Is now a good time to buy cryptocurrency?", a dollar-cost averaging strategy may be more suitable for risk-averse investors. This is a strategy that sees investors make small but regular purchases over an extended period of time, to reach an average purchase price, instead of going all in at once.
Another tried and tested strategy to consider is diversification. This means investing in a broad range of cryptocurrencies in addition to traditional assets, like stocks and index funds. That means that investment funds aren't tied to the success or failure of one asset, but multiple assets.
Those in the market for the highest returns and prepared to take on additional risk might consider crypto presales and initial coin offerings (ICOs). They offer the chance to buy a cryptocurrency before it is officially launched, usually at a huge discount. Wall Street Memes is one such high-potential example, which we have briefly reviewed below.
Ultimately, when asking the question – "Is investing in cryptocurrency a good idea", investors should ensure they enter the market with their eyes wide open. This not only means being realistic with potential gains, but the enhanced risks involved.
Why Crypto is Still a Good Investment in 2023
In this section of our guide, we aim to answer the question – 'is cryptocurrency a good investment?' in great detail. 
Before exploring the risks, let's start with the many benefits that cryptocurrency represents as an investment product. 
Cryptocurrency is Still an Emerging Investment Product
Cryptocurrency valuations have skyrocketed in recent years. Bitcoin, for example, carried a market capitalization of over $1 trillion in late 2021 after hitting an all-time high of $69,000. This puts the valuation of Bitcoin in the same conversation as leading stock options such as Apple, Microsoft, and Amazon. 
Many industry analysts argue that even at a market capitalization of $1 trillion, Bitcoin is still undervalued, with the likes of investment banking giant Standard Chartered predicting BTC will quadruple in size by the end of 2024. This is the case across many of the 25,000+ cryptocurrencies that are currently in existence.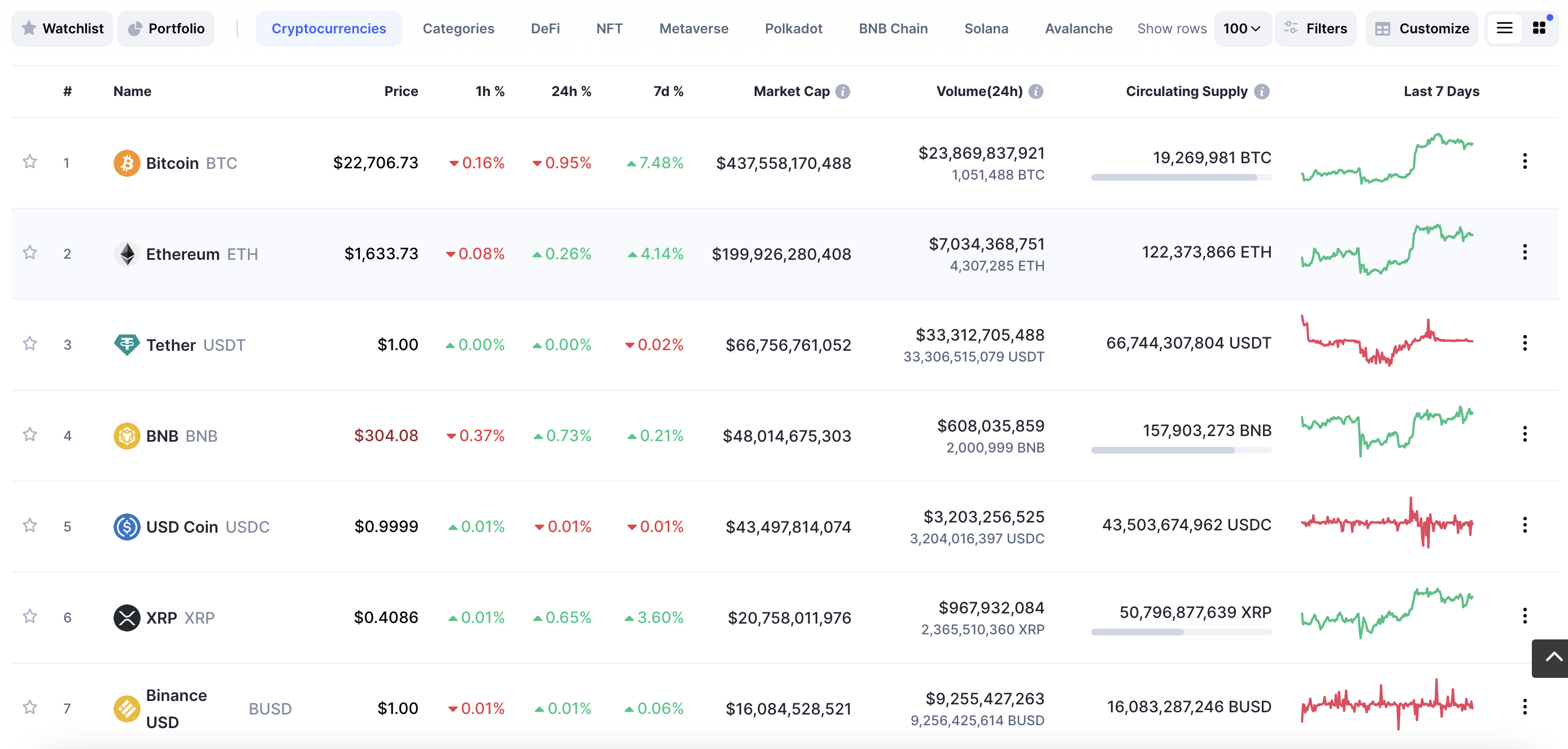 Some market commentators compare Bitcoin in its current form today with the internet in the 1990s. At the time, many were skeptical about the internet and what use it provided to the broader society. But, as we now know, the internet is a necessity. 
A report by JPMorgan Chase read: "Just as the internet upended how we share information, blockchain has the potential to revolutionize how we exchange value, transfer ownership and verify transactions."
A Wells Fargo report in 2022 referenced the dot com explosion and read: "We expect that cryptocurrencies eventually will follow an accelerated adoption path similar to recent digital inventions."
This sentiment is similar to cryptocurrency and blockchain technology, insofar as many people are still intimidated to enter the market for the first time. In many cases, this is simply due to a lack of understanding or knowledge.
Nonetheless, cryptocurrencies in general are a high-growth market. And like many high-growth markets of the past – whether that's the internet, social media, or electric cars – getting in early can result in unprecedented gains in the future. 
Huge Discounts on Offer During the Bear Market
We mentioned earlier that the cryptocurrency markets move in cycles. And as of writing, we are still firmly in a bear market, although that is expected to come to an end in early 2024.
While this doesn't bode well for investors that entered the market at its previous peak in 2021, patience is often rewarded in the long run. 
Crucially, those that are yet to invest in cryptocurrencies have the opportunity to take full advantage of the current bear market, considering that virtually all digital assets are down. 
For example, while Bitcoin previously peaked at $69,000 in late 2021, as of writing in mid-2023, the cryptocurrency has since witnessed lows of $16,000. 
This translates into a decline of 75%. 
However, Bitcoin has been through many major declines such as this – and always recovered. 
BTC has seen 90% increases from that low, touching almost $32k in July 2023.
The price is expected to go even higher – potentially into six figures – in 2024 with the next Bitcoin halving approaching.
This isn't just the case with Bitcoin. On the contrary, some of the best altcoins in this marketplace are trading at significant discounts, with the likes of Cardano, Solana, XRP, Polygon and others way down from their all-time highs.
Ultimately, bear markets enable investors to build a diversified portfolio of digital assets at the most favorable entry price possible. 
Diversification is Seamless 
Another benefit to consider when asking "is cryptocurrency a good investment?" is that this industry makes it a seamless process to create a diversified portfolio. 
First and foremost, there are over 25,000 cryptocurrencies listed on CoinMarketCap. While this can make it a challenge to assess the best crypto to buy, at the very least, this enables investors of varying objectives to diversify with ease. 

Second, unlike traditional assets – cryptocurrencies can be fractionated into tiny units. This is because cryptocurrencies are digital and hence, investors can buy a small fraction of their chosen token. In turn, investors only need to consider a small capital outlay of a few dollars should they wish to keep the risk to a minimum. 
For example, while one bitcoin currently trades at around $26,500, it is possible to buy $10, $100 or $1,000 of Bitcoin depending on an investor's individual budget.
Moreover, not only do cryptocurrencies operate in a highly liquid industry, but trading remains open 24 hours per day, 7 days per week. This helps maintain a diversified portfolio, should the investor elect to sell a particular cryptocurrency.  
There is Still Huge Opportunity for Gains
Despite the last 18 months witnessing the crypto space operate in an extended period, billions of dollars have still been made by some investors and there remains huge opportunity for exponential gains in the space. 
This year has seen a meme coin frenzy with the likes of Pepe, Wojak, Sponge and numerous others making thousands of percentage points of gains for early investors.
Other tokens such as Arbitrum and Aptos have also launched despite the bear market and had huge success, each reaching market caps in excess of $1.2 billion.
Presales Offer an Immediate Upside  
Another reason why cryptocurrency interest remains high with investors from across the globe is the establishment of an entirely new market – presales and ICOs.
Presales are effectively the cryptocurrency alternative of a stock IPO (Initial Public Offering). Anyone familiar with IPOs will know that they enable investors to buy into a newly listed stock before it hits an exchange – usually at a sizable discount. 
In this regard, presales are no different. For example, Wall Street Memes, which has raised $25 million in just 11 weeks since it launched, is allowing investors to purchase the token at a discount before it reaches the open market.
The project, which has been developed by a team with proven success in the space and has more than a million social media followers, has been building huge hype in the space ahead of its launch at the end of September.
Past Performance  
It goes without saying that many investors will elect to buy cryptocurrency because they want to make returns that traditional markets cannot rival. 
On the one hand, it should be remembered that past performance does nothing to influence the future price of a cryptocurrency. However, by taking into account the historical price action of the broader market, we can see just how lucrative cryptocurrencies have been in recent years. 
To offer some insight, the world's second-largest cryptocurrency by market capitalization – Ethereum, was snapped up by investors in 2015 at approximately $0.30. 
In late 2021, Ethereum was trading at highs of $4,900 – an increase of over 1.4 million percent from 2015. 
Even during the current bear market, Ethereum is trading at over $1,500 – meaning growth of 440,000 percent from 2015 levels. 
If and when the next bull market arrives, we could see similar instances where cryptocurrency valuations once again go parabolic. 
Potential Risks of Crypto Investing & Things to Consider
If you've ever asked yourself is cryptocurrency safe? You're not alone, as many crypto beginners are hesitant about parting with their cash in exchange for a digital and decentralized asset. Like any investment decision, understanding the potential risk of capital is crucial before proceeding. 
As such, in order to answer the question –  Is cryptocurrency a good investment? we will now consider some of the core risks that must be taken into account. 
First and foremost, cryptocurrencies are a lot more volatile than the likes of stocks and index funds.
For example, in November 2022, the total market capitalization of the entire cryptocurrency industry was estimated at just over $1.05 trillion. 
Just one week later, the same industry was valued at $817 billion, a decline of 17%. 
Fast forward to August 2023 and the total market capitalization of the cryptocurrency industry has once again surpassed $1.06 trillion. 
As per the above, this level of volatility might not suit overly risk-averse investors. Another risk to consider when attempting to answer the question – Should I invest in cryptocurrency? is relevant to storage. 
Put simply, cryptocurrencies are digital assets and are generally stored in software wallets. If the owner of the wallet forgets their password or worse – witnesses an external hack – the cryptocurrency could be lost forever. Don't forget, cryptocurrencies are decentralized, so an occurrence of loss or theft cannot be reversed, there are no refunds.
Moreover, cryptocurrency scams remain present, just like in any other industry. Some cryptocurrencies turn out to be 'rug pulls', which means that the sole purpose of the project is to steal investor funds. 
And of course, the most pressing risk is that investors can lose some or even all of their capital when investing in cryptocurrencies. 
Ultimately, investors can reduce their risk in many different ways, for instance, through diversification, personal research, and an understanding of regulation and wallet security. 
Cryptocurrency Prices & Volatility
When electing to invest in cryptocurrency, it is crucial for beginners to understand how money is made and lost. In its most basic form, cryptocurrency prices are based on demand and supply. 
As such, when the overall sentiment on cryptocurrencies is positive, this results in huge waves of buying pressure. Not only from new retail investors but institutional houses too – as we saw in the prior bull market. 
On the flip side, when the bear market arrives, this creates fear and ultimately – results in prolonged selling pressure. Those with a bit of prior experience in the traditional investment space will know that this is no different from how stocks, gold, ETFs, and most other assets operate. 
In other words, cryptocurrencies, like all assets. experience good and bad times. But in the long run, there is an expectation that the trend will continue to move northward. 
The industry standard is to price Bitcoin and other cryptocurrencies against the US dollar. This can be compared to commodity assets like gold and natural gas. 
Those from outside the US can, however, buy cryptocurrency in their local currency. The rise and fall of cryptocurrency prices will remain the same nonetheless. 
How to Handle Volatile Cryptocurrency Prices
From an investment perspective, the most effective way to avoid the stresses of cryptocurrency volatility is to create a long-term dollar-cost averaging strategy. 
As we briefly covered earlier, this means the investments will be made in small but regular increments, rather than going all in through a single lump sum. 
The reason that dollar-cost averaging is so effective in the cryptocurrency space, as well as in the case of stocks, is that investors are riding the long-term trajectory of the market. 
This means that when the bear market arrives, the investor will increase their position with cheaper cryptocurrency prices. 
And when the bull market arrives, purchases will still be made, but the investor will begin to realize gains on their previous investments. 
For instance, let's say an investor purchased $1,000 worth of Bitcoin in late 2021 at its $69,000 peak. This means that until Bitcoin returns to its former all-time high, the portfolio will be at a loss. 
But, had the investor instead opted for a $50 monthly investment, they would have a significantly more favorable average cost price.  
Cryptocurrency Utility & How it Impacts Investment Prospects
When exploring "is Cryptocurrency a good investment?", utility is a term that will appear frequently. In a nutshell, this refers to the actual use case of the cryptocurrency in question. 
For instance, Bitcoin's utility is that it is the de-facto cryptocurrency of choice and an excellent store of value, due to its limited and fixed supply. 
Ethereum's utility is that it facilitates smart contract agreements for thousands of other cryptocurrencies, including many of the best metaverse coins. 
There are thousands of cryptos offering a wide variety of use cases, from NFT ownership, to crypto gaming, staking and much more.
The reason that utility is so important is that it ensures the respective cryptocurrency actually has a use case in the real world and thus – some sort of measurable value. 
In contrast, there are thousands of so-called meme coins that possess no utility whatsoever – contrary to what the underlying developers say. These coins should be avoided by risk-averse investors, as any potential price growth will be based on nothing but speculation and hype. They do offer huge opportunity for gains should buyers invest in the right one, but it is an extremely risky call to make.
Instead, when assessing the question "Is crypto a good investment in 2023?", investors should focus on high-quality projects that have a real use case. In many ways, this will give investors the best chance possible of seeing a return on the capital outlay, at least in the long term. 
Short Term Crypto Investing vs Long Term Crypto Investing
The cryptocurrency industry is notorious for attracting investors that are simply in the market for easy and fast money. While this investor type has every chance of making notable gains in a short period of time, in the long run, they will usually lose some or even all of their investment capital. 
Instead, the more suitable option to consider when exploring cryptocurrencies as a beginner is to create a long-term investment plan. As noted earlier, this should consist of a portfolio that is well diversified in addition to a dollar-cost averaging strategy. 
By investing long-term, there is no requirement to keep tabs on short-term volatility. Checking the investment portfolio once per month is sufficient in this regard. As time goes by, bull and bear markets will no longer be relevant – considering that the chosen cryptocurrencies are high quality in nature.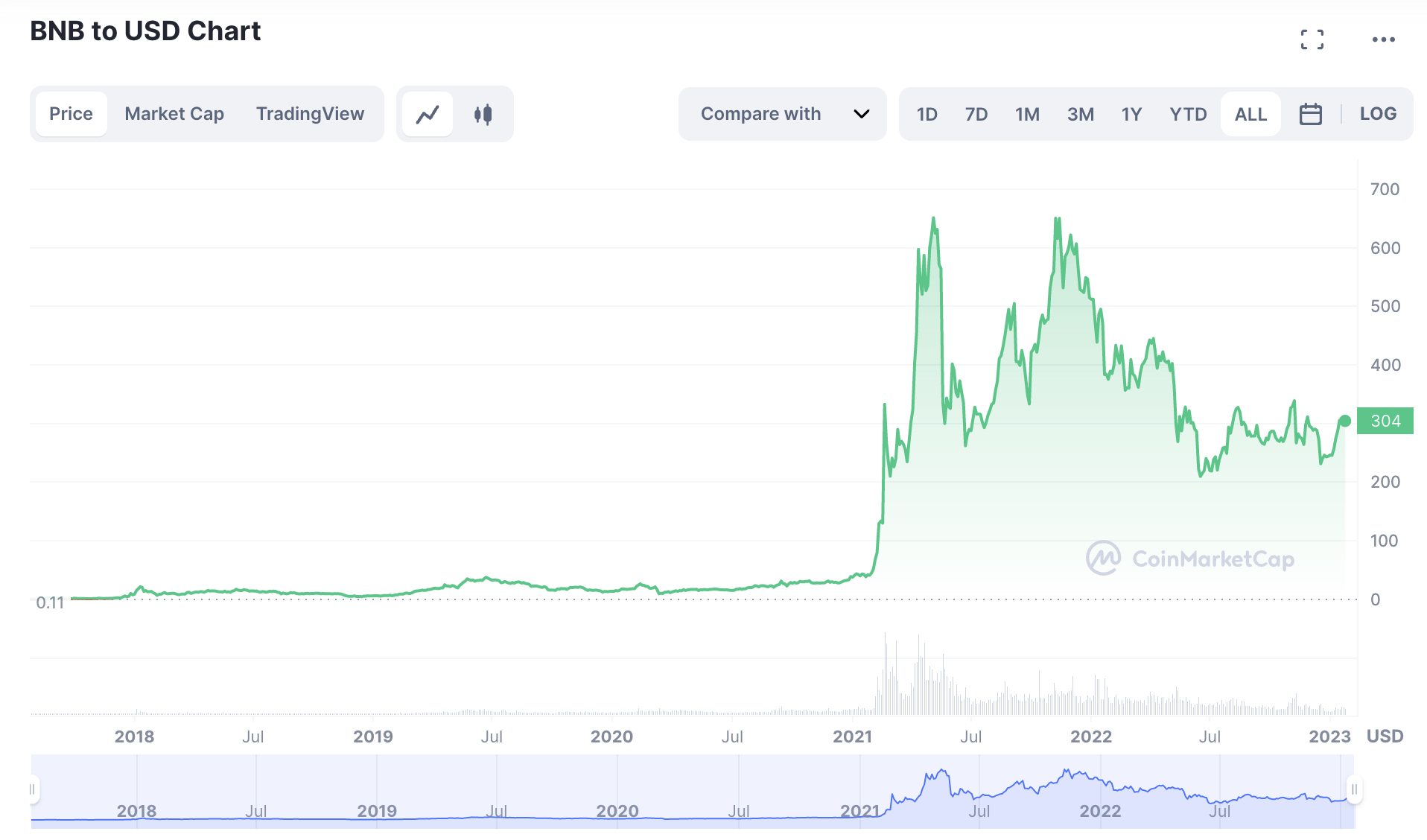 To offer some insight into this theory, those that invested in BNB when the token was first launched in 2017 would have paid just $0.11. Even in the midst of a bear market in early 2023, BNB is trading above $300 – or over 272,000 percent higher when compared to 2017. 
This shows that by investing in quality projects and being prepared to ride out bear markets, unprecedented gains can be made. 
With that being said, there are still plenty of ways to make money from a short-term cryptocurrency investment, so this strategy shouldn't be discounted completely. 
For instance, yPredict, one of the best crypto presales right now, is offering $YPRED tokens at a 20% discount compared to its listing price, meaning those who invest at this stage of its presale see immediate upside on their investment.
What Experts Say on Whether You Should Invest in Cryptocurrency
Listening to so-called experts when assessing the question – "Should you invest in cryptocurrency?", is not a wise idea. 
After all, the investment thesis of one investor will differ greatly from the next.  As such, it's best to get comfortable with personal research so that an informed decision can be made. 
Nonetheless, we scoured the market for some key quotes from high-profile figures regarding cryptocurrency as an investment product. 
Here's what we found:
In 2017, JPMorgan Chase CEO Jamie Dimon was quoted as saying that Bitcoin is " a fraud" and "worse than tulip bulbs". Fast forward to 2023, and Dimon not only believes Bitcoin has "significant upside" but JPMorgan has since gained financial exposure to the blockchain industry.
Stock market legend Warren Buffet previously warned people to "Stay away from it. It's a mirage", in reference to cryptocurrencies. Buffet also warned people against Tesla, one of the best-performing stocks of all time. 
One of the most respected crypto analysts in the industry – Tom Lee, co-founder of Fundstrat Global Advisors, remains confident that Bitcoin will surpass $200,000 in the coming years. If this prediction does come to fruition, this is all but certain to drag the rest of the cryptocurrency industry up with it. 
Of course, the above quotes represent the subjection sentiment of individual analysts and investors. Once again, investors should make their own minds up on cryptocurrency through in-depth research and learning. 
What Cryptocurrency is Worth Investing in Now? Top Coins for Beginners
As noted earlier, there are many thousands of cryptocurrencies to choose from when creating a diversified portfolio. 
In this regard, complete newbies that require some inspiration might consider the following projects when asking the question – Is cryptocurrency worth buying?
1. Bitcoin ETF Token 
One of the top cryptocurrencies to watch right now is Bitcoin ETF Token ($BTCETF). This new ERC-20 token speculates on the potential arrival of a Bitcoin ETF (Exchange-Traded Fund).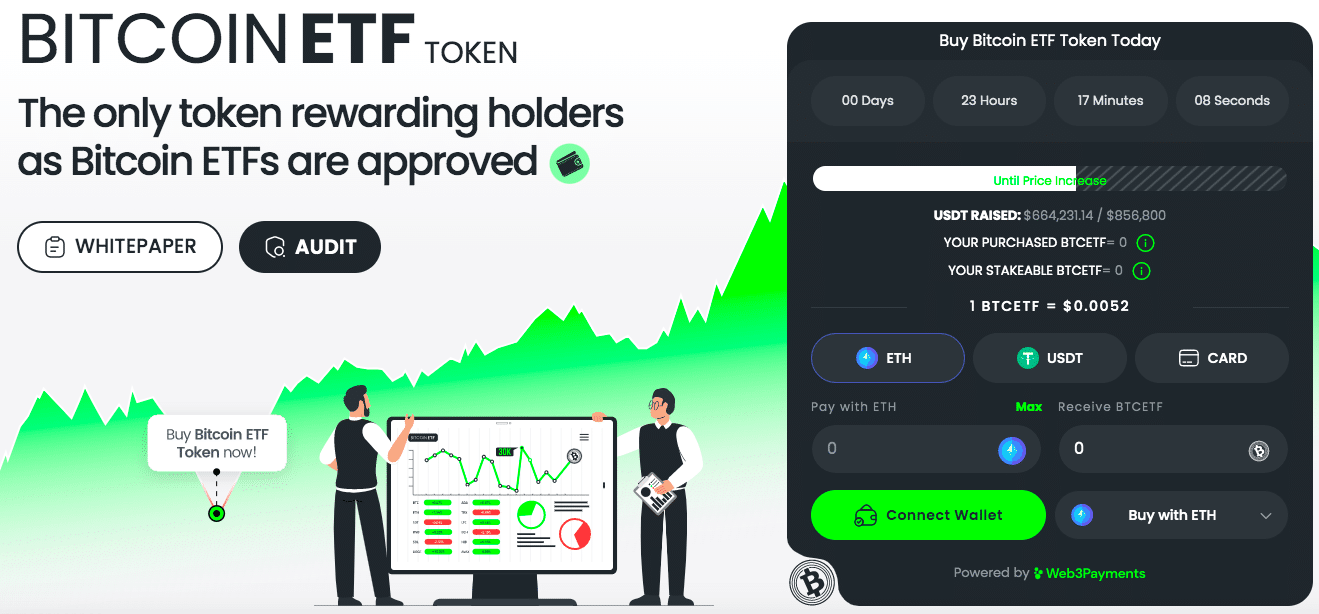 Major investment companies such as BlackRock have pushed for ETFs – which allow investors to trade cryptos such as Bitcoin like any other share. However, the SEC is yet to approve the first Bitcoin ETF. What Bitcoin ETF Token promises is deflationary tokenomics and staking rewards – as the Bitcoin ETF makes progress. 
Bitcoin ETF Token has laid out 5 milestones, on the completion of which, it will burn 5% of its token supply: 
SEC approves the first Bitcoin ETF 
The first Bitcoin ETF gets launched 
Bitcoin ETF Token crosses $1 billion worth of assets under management 
$BTCETF reaches $100 million in trading volume 
In total, Bitcoin ETF Token will burn 25% of its token supply. Another 25% of the 2.1 billion token supply will be offered as staking rewards over the next 5 years. At the time of writing, investors can earn up to 350% in staking APYs (Annual Percentage Yields). The more one stakes, the higher you can earn. 
Currently, $BTCETF is available to buy for just $0.0052 per token through the presale. The presale will consist of ten rounds – each allocating 84 million tokens. By the end of the presale,  Bitcoin ETF Token aims to raise $4.956 million. So far, the presale has raised more than $660K in only one week. 
Interested investors can buy $BTCETF before the presale ends. Read the  Bitcoin ETF Token whitepaper and join the Telegram channel to learn more about this cryptocurrency. 
| | |
| --- | --- |
| Presale Started | 6 Nov 2023 |
| Purchase Methods  | ETH, USDT, Card |
| Chain | Ethereum |
| Min Investment | None |
| Max Investment | None |
2. Bitcoin Minetrix (BTCMTX)
Bitcoin Minetrix ($BTCMTX) is the world's first stake-to-mine project, allowing token holders to earn BTC through tokenized cloud mining.
The presale has only just launched but is already closing in on $250k raised with excitement spreading across Web3.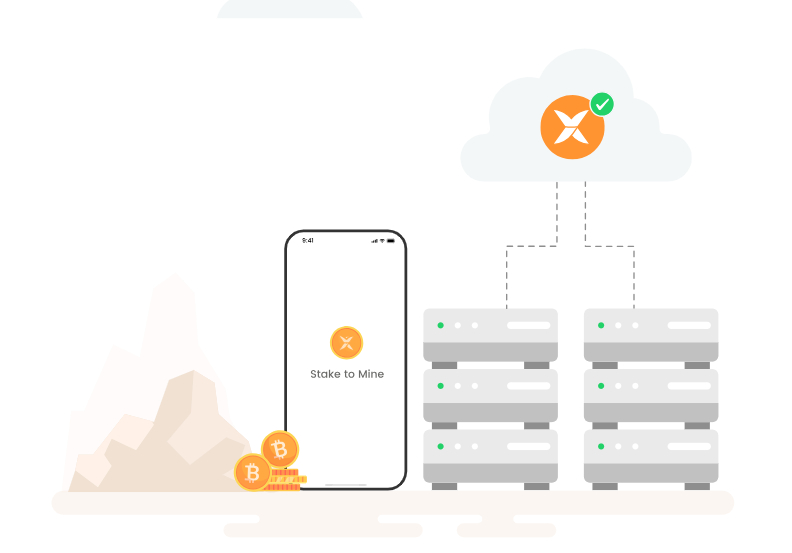 Traditional mining has become a closed shop because of the prohibitive costs of mining rigs and the huge energy needed to power machines, while cloud mining is crammed with scammers.
By tokenizing the cloud mining process, Bitcoin Minetrix allows retail investors to cloud mine for as little as $10, while a dedicated mobile app allows holders to manage their tokens with simplicity.
Bitcoin Minetrix works by holders purchasing BTCMTX and then locking them into the staking pool, which generates cloud mining credits – a non-tradeable ERC-20 token. These credits can then be burnt for allocated cloud mining time, with BTC rewards sent back to the wallet.
As well as generating tokens for mining, BTCMTX can be staked to earn an annual percentage yield – with the current APY sitting at over 10,000%, although that will come down as more tokens are locked into the pool.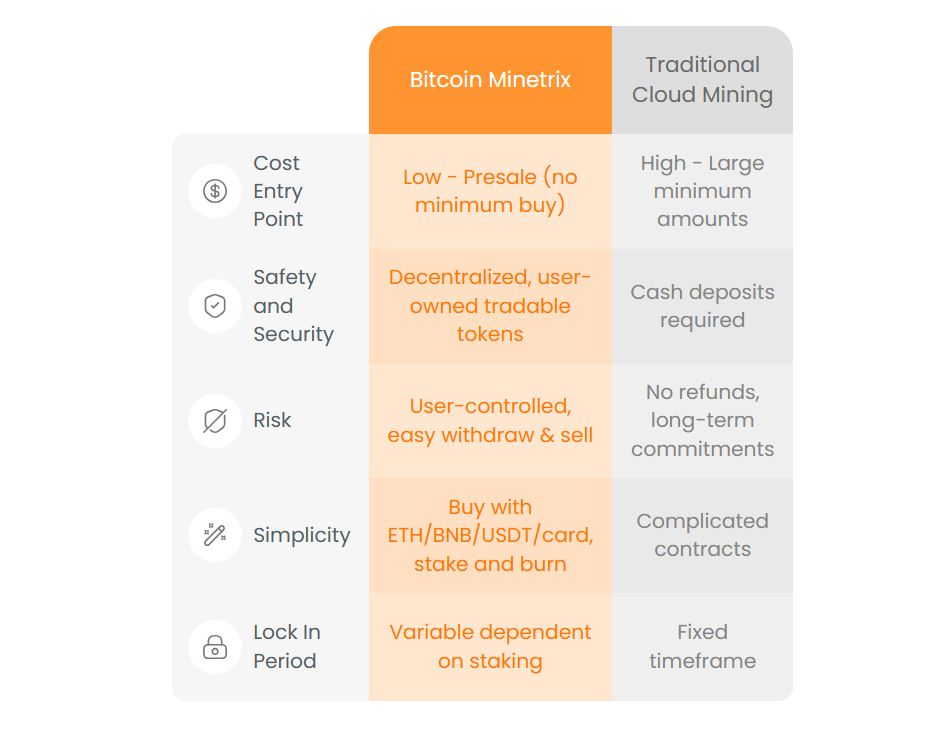 The presale has just launched the first of 10 stages, with tokens currently priced at $0.011 and rising by 8% to $0.0119 by the final stage. There are a total of 4 billion tokens in the supply with 2.4bn (70%) available to purchase during the presale.
Read through the Bitcoin Minetrix whitepaper for more info or join the community on Telegram.
| | |
| --- | --- |
| Presale Started | 26 Sept 2023 |
| Purchase Methods  | ETH, USDT, BNB |
| Chain | Ethereum |
| Min Investment | $10 |
| Max Investment | None |
3. Meme Kombat (MK) 
Meme Kombat ($MK) is another top crypto investment and new ICO that has seen huge interest since it launched.
While it categorizes itself as a meme token, Meme Kombat does things differently – offering huge utility, a doxxed team and small supply.

The project is offering unique utility through its play-to-earn Battle Arena, a game where players can wager on the outcome of battles between meme coin favorites.
That means players can bet on Pepe vs Floki or Wojak vs Sponge. With the game powered by AI and blockchain technology, all results are immutable and transparent, with payouts generated instantly.
As well as the main outcome, there will also be side markets to give the game even more depth, while the public-facing team will take a seasonal approach to Meme Kombat, with new characters, themes and game modes planned for the future.
There is a max supply of just 12 million $MK, with 50% available during the presale. Tokens can be staked throughout the presale – and beyond – with stakers earning 112% APY.

$MK costs $1.667 during the presale, with just one round and a hard cap of $10 million.
More information can be found in the Meme Kombat Telegram group or the whitepaper.
| | |
| --- | --- |
| Presale Started | 21 Sept 2023 |
| Purchase Methods  | ETH, USDT, BNB |
| Chain | Ethereum |
| Min Investment | $10 |
| Max Investment | None |
4. Bitcoin (BTC)
Much of this guide has made reference to Bitcoin and for good reason – it is the original and largest cryptocurrency in the market, in terms of valuation. 
On the one hand, Bitcoin is already a multi-billion cryptocurrency, so there will arguably be less upside when compared to other investments such as meme coins or presales.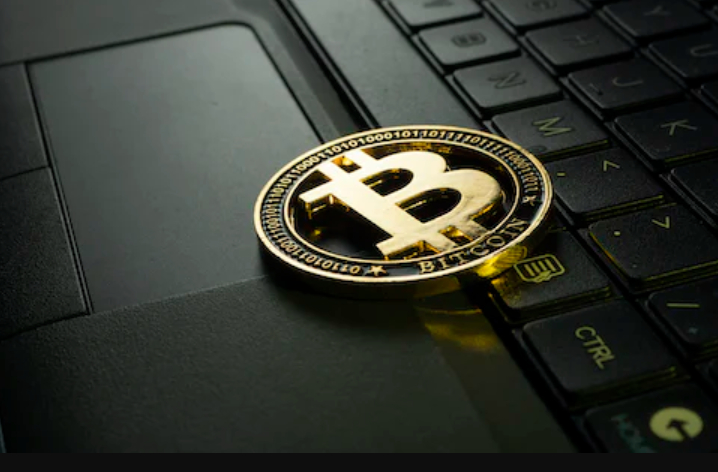 However, it has been described as 'digital gold' and is often rated as the safest crypto investment. It may not be as lucrative as other coins but should BTC eventually reach $100,000 that is still a 4x return on investment from the current price.
Bitcoin, according to many, is still valued at a fraction of its true worth. Moreover, Bitcoin can still be purchased at a huge discount when compared to its previous peak. As of writing, this stands at approximately 60% below the former all-time high of $69,000. 
Just remember, Bitcoin – like all cryptocurrencies, can be fractioned. As such, there is no requirement to invest thousands of dollars. Instead, investments of just a few dollars are supported by most crypto exchanges. 
5. Ethereum (ETH)
The value proposition of Ethereum is very similar to Bitcoin. It is the second-largest cryptocurrency by market capitalization and thus – it already commands a significant valuation. 
However, Ethereum is the go-to smart contract blockchain of choice and by far the most used and most useful blockchain.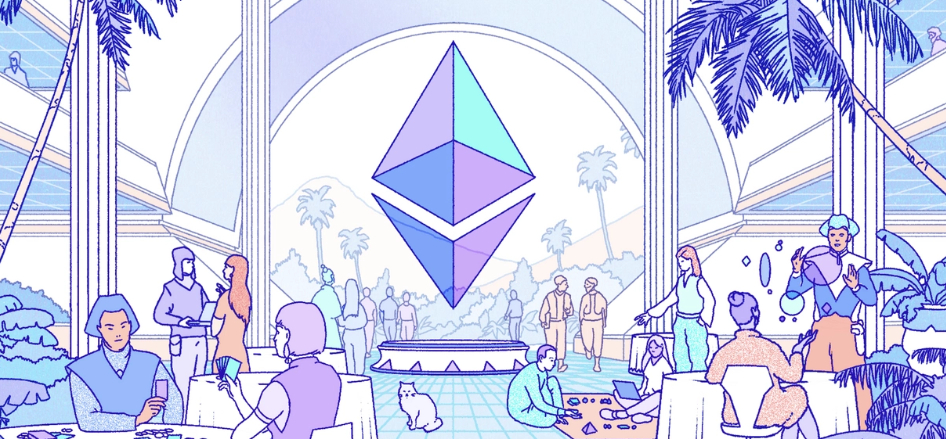 Its underlying network is used by thousands of other cryptocurrencies and decentralized apps (dApps), powering all manner of features and companies that are worth a combined $23 billion.
Ethereum is also continually upgrading its framework to support faster, cheaper, and more scalable transactions. This has the potential to take Ethereum to the next level. Ethereum is also available to buy at a huge discount, compared to previous peaks. As of writing, Ethereum is trading at about 60% below its former heights. 
Should I Buy Cryptocurrency Now? Our Verdict 
In summary, this guide has helped answer the question – is cryptocurrency a good investment? 
We concluded that although cryptocurrencies are volatile and speculative, a well-rounded investment plan that consists of thorough research, diversification, and dollar-cost averaging can be fruitful in the long run. 
Cryptocurrencies should be part of a wider portfolio that could include stocks, real estate and other investment vehicles.
Despite the crypto market being in an extended bear market, there has still been huge opportunity for gain this year and brighter times are expected in the next 18 months as the next Bitcoin halving approaches, which could trigger a bull market.
We particularly like crypto presales and ICOs, which can offer high-quality utility tokens before the primary exchange listing goes live, at a discount.  
Bitcoin ETF Token ($BTCETF) is a new cryptocurrency that offers high staking yields. Furthermore, this cryptocurrency will burn 25% of its 2.1 billion token supply over time. 
References
FAQs
Is Cryptocurrency worth investing in 2023?
Although cryptocurrency won't be for all investor types – especially those with a low tolerance for risk, there is no harm in gaining exposure to this industry with sensible amounts. The most important consideration is that investors never risk more than they can afford to lose. 
Is crypto a good investment long term?
History suggests that high-quality crypto projects like Bitcoin and Ethereum are best viewed as long-term investments. When holding onto these cryptocurrencies rather than panic selling during a bear market, greater returns have been established. 
Should I invest in crypto or stocks?
Neither crypto nor stocks represent a better investment – it's all down to the individual goals and risk tolerance of the investor. With that said, a well-diversified portfolio will likely contain a broad range of stocks and crypto. 
Can you make money with cryptocurrency?
Yes, it is impossible to make money with cryptocurrency. In fact, this is the primary objective of investing in this market. Those asking "Will cryptocurrency go up" will need to remember that like all assets, digital currencies go through bull and bear markets. 
Should I buy cryptocurrency?
Like any investment decision, it is wise to consider both the upside potential and risk of loss before investing in cryptocurrencies. With that said, investors only need to allocate a small percentage of their wider portfolio to cryptocurrency to see notable returns in the long run.  
Disclaimer: The Industry Talk section features insights by crypto industry players and is not a part of the editorial content of Cryptonews.com.
---