Inspired by Tesla, South Korean Crypto Moms Take the Bitcoin Plunge
While demographic studies have shown in the past that the average crypto investor is young and male, the picture in 2021 might be changing, a recent report has found, with Millenials being edged out by boomers and Generation Xers. At least that is the case in South Korea, where a new wave of "crypto moms" is becoming increasingly interested in bitcoin (BTC) and altcoins.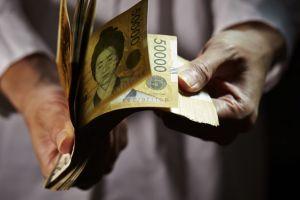 Running with the headline "Mom's a BTC investor," Maeil Kyungjae reported that people aged 40-49 are now South Korea's leading demographic for crypto investment, quoting data from WiseApp, a researcher that analyzed statistics from the domestic market-leading crypto exchanges Bithumb and Upbit.
South Korean blockchain consultant Mira Kim told Cryptonews.com that she has seen "a lot of older people" take up crypto buying in recent weeks. But does that mean there really are "Crypto moms" out there, eclipsing their children and hoping to see the token rise "to the moon" and beyond? "Yes," said Kim. "It's a very real phenomenon."
Kim explained,
"Things started to get serious after the Tesla news broke. I think it was a key moment of validation, and crucially it was followed by sustained growth. That led some older folks – many of them female – to get in touch with brokers and tell them: 'Look, I have USD 1,000-2,000 and I'm not afraid to lose it. I want in, but I don't know how to go about it from a technological standpoint.' In some cases, their husbands are still umming and ahing about crypto, but the wives are charging in, perfectly aware of the risks."
The WiseApp data shows that over 30% of Bithumb and Upbit users are aged 40-49, with thirtysomethings following with 27.6%. The over-50s comprised over 21%. Those aged 20-29 made up just 19%, with teenagers accounting for a paltry 1.5%.
By contrast, a similar study in 2018, also by WiseApp, found that almost two-thirds of all crypto users were aged under 39.
The media outlet gave a number of possible reasons for the reversal, including the fact that so many younger investors, including many Millennials, had been so badly burned in the 2017 crypto boom, which was followed by a long crypto winter.
That winter was particularly harsh in South Korea, where some younger folks risked everything – and lost it all. Suicides were not uncommon in early 2018, with some assuming that crypto would never make a comeback once the initial coin offering (ICO) hype had imploded so spectacularly.
And Maeil Kyungjae suggested that older crypto investors are used to dealing with high-risk, volatile assets, as stock market investment is extremely popular among the 30-60 age group in South Korea. The media outlet quoted a female stocks manager in her 40s as agreeing that the Elon Musk-led move had galvanized people like her into action.
The manager stated,
"I started investing after seeing Tesla's CEO and others buying bitcoin."
___
Learn more:
- Grimes and Paris Hilton Go Full NFT – But Some Warn of Trouble Ahead
- 1 Million First-time Buyers Bought Bitcoin on Dorsey's Cash App Last Month
- Crypto Opens Up PayPal, Square, Visa To New Revenue Streams - Fitch
- Not Only Bitcoin Price Is Changing During This Bull Run
- Crypto in 2021: Institutions Prefer Bitcoin, Retail Open to Altcoins
- Chinese "Damas" Wade Into Blockchain
---