Inflation Stings, Bitcoin Racing Car, Digital Dolar + More News
Get your daily, bite-sized digest of cryptoasset and blockchain-related news – investigating the stories flying under the radar of today's crypto news.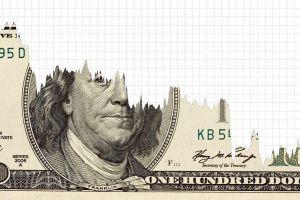 Economics news
US inflation is rising more than expected—in April alone, it grew by the most since 2009, amid rising concerns about the inflationary pressure, Bloomberg reported. The consumer price index (CPI) rose to 4.2%, twice as much as the highest projection in a Bloomberg survey of economists. (Learn more: Bitcoin Faces Hedge Test Amid Rising Inflation Concerns)
Adoption news
Jack Mallers, Founder of US-based Bitcoin (BTC) Lightning startup Zap, said that "the world's first Bitcoin Car" will be racing at the 105th running of the Indianapolis 500 on May 30. "Future hall of fame auto racing driver Ed Carpenter of Ed Carpenter Racing has forfeited all sponsors this year and together we are breaking the traditional sponsorship model," Mallers said.
CBDCs news
The Federal Reserve Bank of Boston is doing research on the technology that could be used to create a hypothetical digital currency through a joint project with MIT's Digital Currency Initiative, Reuters reported. They plan to release a white paper and open-source code early in the third quarter this year.
Investments news
Regulation news
South Korea's NongHyup (NH) Bank has followed suit with rival Woori Bank in placing caps on cash remittances as kimchi premium-related BTC trading continues amid government pressure on banks to intervene. Per Yonhap, NH has taken a slightly different course of action, limiting the amount of remittances non-Koreans and customers based overseas can make in the space of one calendar month to USD 10,000 using online platforms. Non-Koreans and non-resident customers can still make transfers of up to USD 50,000 – providing they make requests in-person at NH branches. The bank said its move was being made "to prevent suspicious overseas remittances such as the purchase of cryptocurrency by [non-Koreans] and non-residents."
The Texas House of Representatives passed a bill that would recognize cryptocurrencies under commercial law, and it has now moved to the Texas Senate for amendments and a potential final vote.
Tax news
The Argentinian tax body has demanded that crypto exchanges in the country submit trading data to tax officials – as the nation shapes up to become the latest to start hunting down tax evaders who trade crypto. Per Bae Negocios, the Administración Federal de Ingresos Públicos (AFIP) has ordered exchanges operating in the country to report crypto transactions conducted on their platforms on a monthly basis. The AFIP wants trading platforms to provide data on the identity of their clients, as well as clients' crypto incomes and monthly wallet balances.
Hungary plans to slash the tax on cryptocurrency earnings by 50% from next year in an effort to encourage investors to declare income from crypto trading, Bloomberg reported. The government said it will lower the rate on such earnings to 15% from 30.5% starting in 2022, which would bring it in line with capital gains levies on stocks.
Exchanges news
The Japanese crypto exchanges TaoTao and BITpoint have won official recognition as government-recognized "first-class" financial services providers, reported CoinPost. A number of Japan's leading crypto exchanges are still rated as "second-class" providers, although a small group – including Rakuten Wallet, GMO Coin and DMM Bitcoin – have already gained the same status, which, as well as helping boost the platforms' standings in the financial community, allows them to offer crypto derivative-related services.
Cryptoasset platform Crypto.com has become the first such service to receive the Class 3 Virtual Financial Assets (VFA) License from the Malta Financial Services Authority (MFSA), according to an emailed statement. For customers, this means better protection, as the platform will be subject to rigorous requirements of security, governance, and compliance, they said.
Bitrue said it established a new investment fund worth USD 50m. "We will be carefully selecting projects that we deem have an appreciable chance of becoming successful or have some form of significant value," Adam O'Neill, Chief Marketing Officer of Bitrue, was quoted as saying in an announcement.
Legal news
---