Incognito Launches Anonymous Way to Swap Monero With Bitcoin & Co
Decentralized exchange Incognito added Monero (XMR) to its privacy-centered decentralized exchange (pDEX) for fully private Bitcoin or Ethereum swaps - no transaction records or any personal info saved.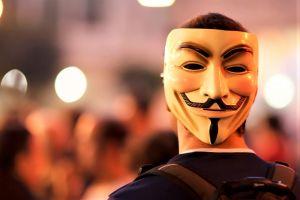 Monero itself is already a decentralized and privacy-oriented cryptocurrency. What Incognito has done is create "a bridge" between the Monero network and Incognito's pDEX in order to buy and sell Monero anonymously, writes Andrey Bugaevski, growth lead at Incognito. The pDEX supports cross-chain trading, so that Monero can be swapped with "hundreds of other assets," including BTC, ETH, USDT, DAI, USDC, BNB, ZIL, and all ERC20 and BEP2 tokens.
Furthermore, unlike the exchanges that require KYC (know your customer) and other potentially privacy-compromising measures, Bugaevski says that this pDex, built on top of the Incognito chain, includes no KYC, records of buyers, sellers or transaction amounts, and no third-party involvement. "You control your money and hold your own private keys," says the announcement.
Users can also list a token they want by becoming a liquidity provider, without needing permission from exchange owners, or paying to list a pair.
In the meantime, an increasing number of regulators - including world's major forces like G20, G7, FATF, the European Commission, and central banks - are working to tighten the laws on crypto with regulations such as the Fifth Anti Money Laundering Directive and are demanding that exchanges and other crypto-related businesses implement identity verification procedures. Also, more and more exchanges are forced to implement these procedures.
__
Learn more: Will "No KYC" Exchanges Survive in a Regulated Crypto Industry?
---