Will "No KYC" Exchanges Survive in a Regulated Crypto Industry?
For those of us who have been around since before the great crypto boom of 2017, having to undergo KYC (know your customer) procedures at digital asset exchanges was somewhat of an anomaly. "Back in the day" you were able to register to most crypto trading platforms using an email address and that was it. Those days are long gone.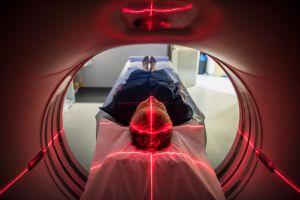 Today, KYC is mandatory at effectively every reputable exchange and the number of no-KYC exchanges is dwindling fast. This begs the question: "Will no KYC exchanges survive in a regulated crypto market?"
The rise of KYC in crypto
While the majority of digital asset exchanges are not regulated in the same way as securities exchanges, most reputable crypto trading platforms have taken steps to prepare themselves for a future where the two worlds will merge.
A prime exchange for this would be New York-based Gemini, which was among the first trading platforms in the world to become a fully-regulated exchange. Gemini, founded by the Winklevoss twins, has always put regulatory compliance first and continues to do so today with recent hires of compliance offers and the launch of its own insurance company to insure user funds.
As 2017 took off and the ICO (initial coin offering) bubble was in full swing, financial regulators took notice and action in an attempt to protect consumers against losses in the cryptoasset markets. First and foremost, that meant that exchanges were scrutinized more closely.
Leading international exchanges that were once known for their easy and KYC-less signup process followed in Gemini's footsteps and introduced identity verification measures. While in many cases small traders who only deposited and withdrew a few hundred dollars a month were left untouched, active traders and whales were asked to identify themselves via standard online KYC procedures that traditional online brokerages use.
Today, trading larger volumes on the exchanges which crypto market data provider CryptoCompare lists as the most trusted, including itBit, Gemini, Coinbase, Kraken, Bitstamp, Liquid, Bitfinex, OKEx, bitFlyer, OKCoin, Binance and others, requires identity verification.
Meanwhile, Poloniex recently announced that it will not require traders to undergo any sort of KYC, provided they stay under a USD 10,000 daily withdrawal limit. This decision came shortly after the exchange changed hands from Circle to a group of Asian investors, including Tron hypeman Justin Sun. Large traders, who deposit and withdraw higher amounts than that, however, will still have to undergo identity verification procedures.
A regulated market
If you have been following crypto for a while, you will know that regulation has been one of the biggest topics in the last couple of years. The G20 has been discussing and (supposedly) working on developing a global crypto regulatory framework, while several nations have taken actions to either encourage or curtail crypto activities within its borders.
However fast or slow lawmakers will act to create crypto regulations, we know that they are coming. The crypto markets have grown too big during the 2017 boom to be ignored. While digital currencies may not (yet) pose a threat to the established financial system, as a European Central Bank official stated, the crypto markets are now recognized as a viable alternative asset class for investors.
The main aim of financial regulators is to protect consumers of financial services. As such, regulating cryptoassets is high on their agendas. The high amount of scams and exchange hacks, as well as pump and dump coins that have plagued the market, has left millions of crypto investors with heavy losses. As a result, regulators want to take action to prevent future investors from losing money to these types of scams. The potential for money laundering and terrorist financing is another issue that financial regulators and lawmakers want to keep an eye on.
It is, therefore, hard to envision a future with less as opposed to more KYC in crypto.
Sam Blackmore, CEO of Bitcoin investment platform Vimba, agrees with this notion. He told Cryptonews.com:
"The reality is that exchanges need to take a pragmatic approach to enable Bitcoin to fulfill its adoption potential. Therefore, I can't see exchanges that do not put KYC processes into place to survive in the near future."
How will DEXs fit into a regulated crypto market?
When it comes to trading anonymously, decentralized exchanges (DEXs) are the go-to option today. Most DEXs operate on-chain using smart contracts and don't even require an email address to trade. Therefore, trading on a DEX is effectively anonymous. Moreover, as decentralized exchanges are - at least in theory - protocols that operate independently of their owners, it is difficult to regulate them.
But how long will decentralized exchanges be allowed to operate in this manner?
Financial sovereignty, personal freedom and liberty are cornerstones of Bitcoin and cryptocurrency. As such, it would not be surprising if cypherpunk-oriented developers and entrepreneurs would continue to make it possible to buy and sell digital currency anonymously. However, the options to do so are becoming more and more limited as a result of crypto having gone mainstream as an investment asset class.
For exchange operators who want to build profitable businesses, however, KYC will very likely become mandatory across the globe.
---