If You're Not In US, You Can Now Bet on Coinbase IPO
Popular crypto derivatives exchange FTX has listed Coinbase pre-IPO contracts, as the CEO Sam Bankman-Fried announced today.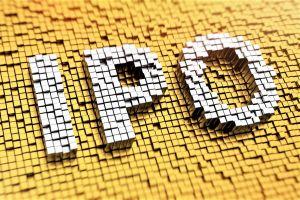 As reported four days ago, major US-based crypto exchange Coinbase confirmed it is preparing for its initial public offering (IPO), though specific details are not available yet.
Now FTX listed Coinbase (CBSE), which is a pre-IPO contract. The contracts "represent futures contracts whose value is linked to the market capitalization of a specific stock – in this case Coinbase Inc. – at the end of its first trading day at the stock exchange," the Key Information document stated. These contracts are settled exclusively by exchanging crypto assets.
CBSE tracks the exchange's market capitalization divided by 25m, said FTX, while CBSE balances will convert into the equivalent amount of Coinbase Fractional Stock tokens at the end of Coinbase's first public trading day.
But, if Coinbase does not publicly list by June 1, 2022, added FTX, CBSE balances will cash-expire to USD 32, in line with the widely-quoted USD 8bn valuation. The maximum market capitalization of the Coinabse pre-IPO contracts is limited to the equivalent of USD 250m, added the document.
"If the value of the CB PRE IPO CONTRACTS move more than 20% in a single day, CM-E [Munich-based financial institution and the document provider] may at its discretion close out positions." CM-E may also terminate the contracts, which are subject to German law, at its discretion with prior notice of one day if the IPO is postponed or canceled, they said.
Tokenized stocks are not offered in the US, highlighted the exchange, adding that the product is only intended for those investors who know it well and "can bear the potential losses." They also stated that CM-E does not charge any direct costs, but may charge "a reasonable and fair" difference between the buying and selling price.
Furthermore, spot margin trading is enabled on these contracts, with Bankman-Fried adding: "with spot margin, up to 5x!"
Earlier in December, FTX also launched a pre-IPO market for Airbnb. Starting at some USD 60, ABNB is now trading at USD 167. The home rental giant priced its initial public offering at USD 68 a share.
At the time of writing (10:57 UTC), CBSE is trading at around USD 240, with USD 2.16m in 24h-volume so far.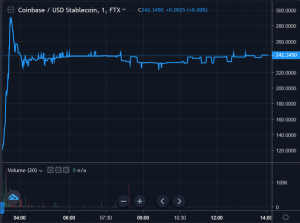 ____
Learn more:
Trump & Biden Voters Put Crypto Prediction Markets To The Test Today
Crypto Exchanges to Spend 2021 Focusing on DeFi, UX, and New Services
Coinbase on Defense As NYT Report Alleging Racial Discrimination Goes Live
Coinbase CEO Warns of 'Rushed' Wallet Regulation, Bitcoin Drops Below USD 17K
Major Exchanges Are Hiring: Here's What the Data Is Saying
Cryptoverse Doubts Coinbase's Upgrades After Another Incident
Coinbase Controversy Gets Violent Twist As Twitter CEOs Chime In
---