Happy Thanksgiving, Mr. Robot! Here's Some Bitcoin For You
If it's crypto-related, the crypto fans will notice it. Bitcoiners saw a Bitcoin (BTC) address in popular TV series Mr. Robot and, in the spirit of Thanksgiving, have actually sent some of the world's number one cryptocurrency to it.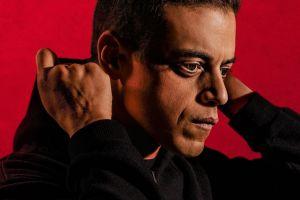 For those of you who haven't seen it yet, Mr. Robbot is a USA Network's show about a young, unstable cyber-security genius, called Elliot Alderson, running since 2015 – a show which obviously pays attention to details. For our purpose, the episode that matters is the one aired on November 24, which depicts the protagonist utilizing his expertise and a "crypto tumbler" to skillfully code a "coin-cleaning" program. What mixers do is help users gain more privacy and hide their history by mixing coins between more users. Therefore, Elliot here was using it to hide his history, likely before turning into fiat the coins he took, which aren't his.
Viewers seemed to want to change the "his coins" part of the last sentence, as they've started sending Elliot some crypto. They've noticed an address in Elliot's program, realized that – yes – such an address really does exist on Blockchain.com, and decided to send it sats. Now, you may wonder why anybody would be sending hard-to-acquire BTC to an address of an unknown person. We don't know. There have been stories that people are attempting to rescue characters they see on TV shows, believing they're real, and fans often try to connect to their sources of interest in any way they can, but in the case of the Cryptoverse, it's most likely a joke of some sort.
Anonymous as it is, blockchain is also transparent. Hence, there are still things we can see from an address and its transaction history. The legacy P2PKH (Pay To Public Key Hash) address in question is 1MbwAEKJCtPYpLPxEkUmZxwjk63nQrpbXo, found here. At the moment of writing, 16 transactions have been recorded, starting with November 25, a day after the episode aired. Total amount received to the address is BTC 0.00295923, which is currently some USD 22.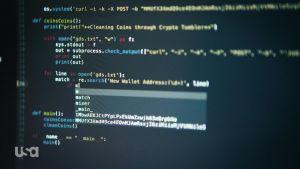 However, BTC 0.00228086 BTC (c. USD 17) has been sent from the address to external addresses already, with the balance remaining at BTC 0.00067837 (USD 5).
Digging deeper, we find that most of the related addresses have small balances and 1-2 transactions, all made in this three-day period. Three related addresses stand out from the crowd.
One SegWit address has had 11 transactions since mid-August 2019, with a total received of BTC 0.02906753 (USD 217) and remaining balance of BTC 0.00006050 (USD 0.45).
The second SegWit address has had 353 transactions since late April 2019, with a total received of BTC 1.48987753 (USD 11,120) and remaining balance of BTC 0.87598436 (USD 6,558).
The third is a legacy address that has had 835 had transactions since December 2014, with a total received of BTC 872.39454568 (USD 6.5 million) and remaining balance of BTC 0.00351266 (USD 26).
We'll see if more BTC will be sent to 'Elliot'. Meanwhile, BTC is currently (12:20 UTC) trading at c. USD 7,503. It appreciated 2.91% in the past 24 hours, though it fell 5.8% in a week.
Happy Thanks/Bitcoin giving!
---