Go Green and Earn Crypto Rewards With C+Charge – Invest in the Future of EV Charging Today
Disclosure: Crypto is a high-risk asset class. This article is provided for informational purposes and does not constitute investment advice. By using this website, you agree to our terms and conditions. We may utilise affiliate links within our content, and receive commission.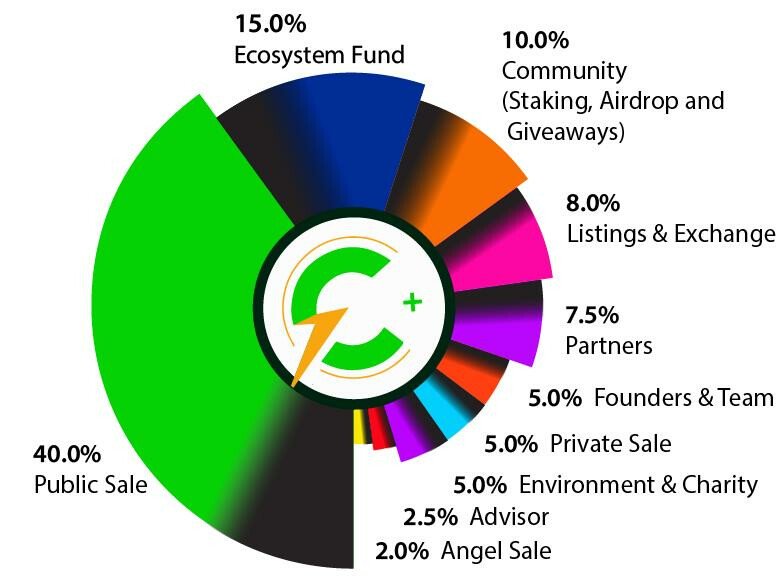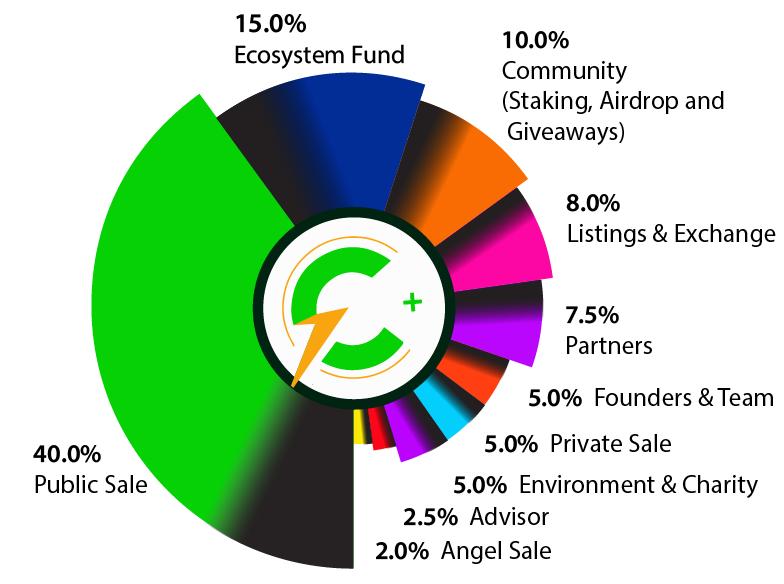 Climate change has become a hot topic in recent years, and the transition to a green economy has become even more critical. One such area to cut down on human greenhouse emissions is in the mobile vehicle segment.
More vehicle manufacturers are beginning to launch Electric Vehicles in line with global green initiatives, but the issue of cutting carbon credits has largely been left to the corporate space. However, the future of EV charging C+Charge aims to introduce EVs to an ecosystem powered by green technology by providing a template through which EV owners can easily purchase carbon credits.
Making the EV Space Truly Green
C+Charge is a new blockchain-based platform launched with the goal of solving several of the most significant issues facing electric vehicle owners. Unveiled in 2022, the service brings the benefits of cryptocurrency and blockchain technology into the EV market, providing reliability and efficiency in charging payments while delivering impressive value and gains for investors.
📰The UK moved another step closer to launching the Central Bank Digital Currency, which means digital pounds will co-exist with other money forms and create a mixed payments economy

Be there early with $CCHG – Buy now!🔽https://t.co/ixe18bPqzI#Blockchain #GreenEnergyCrypto

— C+Charge (@C_Charge_Token) February 9, 2023
As EV ownership surged significantly over the years, inefficiencies in the market have continued to grow. EV sales grew from less than 1% in 2010 to 54% of the market share in 2020, and with more companies looking to tap into this space, the entire market is easily poised to be worth over $1 trillion by the turn of the decade.
However, the charging station growth hasn't quite measured up and is distributed unevenly worldwide. Several locations still need charging stations, making EV ownership unfeasible. Most charging stations are also connected to traditional electrical grids, rendering their claim of eco-friendliness unsubstantiated.
What EV Users Stand to Gain
C+Charge is providing a simple and encompassing solution to all of these issues. Its developers are looking to partner with existing charging stations and build their own, ensuring that EV users are properly served no matter where they are.
All C+Charge stations will accept the platform's native CCHG token for payments. This way, EV owners can pay using a private, quick, and reliable token that will be available at all times.
Be part of the responsible generation that considers the impact of their actions 💚

Support $CCHG and contribute to a carbon-free future♻️🌍

Join our presale today🔽https://t.co/ixe18bPqzI

— C+Charge (@C_Charge_Token) February 9, 2023
When they pay, they can also access carbon credits through Goodness Native Tokens (GNT), which will be stored in their C+Charge app account. Each GNT token has been thoroughly vetted and verified, representing a verifiable carbon credit that investors can buy or sell.
All of these will be available via the C+Charge mobile app, which will aggregate all of the information needed by EV owners whenever they want it. Users can find real-time information on charging stations close to them and view their balances of CCHG and carbon credits.
The project's potential has not gone unnoticed by EV manufacturers, with many already joining the C+Charge project. Notable names such as Flowcarbon, Chain Labs, CLS, DTC Group, and others have already expressed interest in the concept.
CCHG Presale Kicks Into Stage 2

As explained earlier, CCHG will be used to process payments for EV charging. Holders who use it to pay for vehicle charging will also be able to earn carbon credits from the C+Charge developers, which will help them earn additional rewards.
---